I felt a little cheated, not watching the first snow fall of the year, but it was a nice little surprise to wake up too!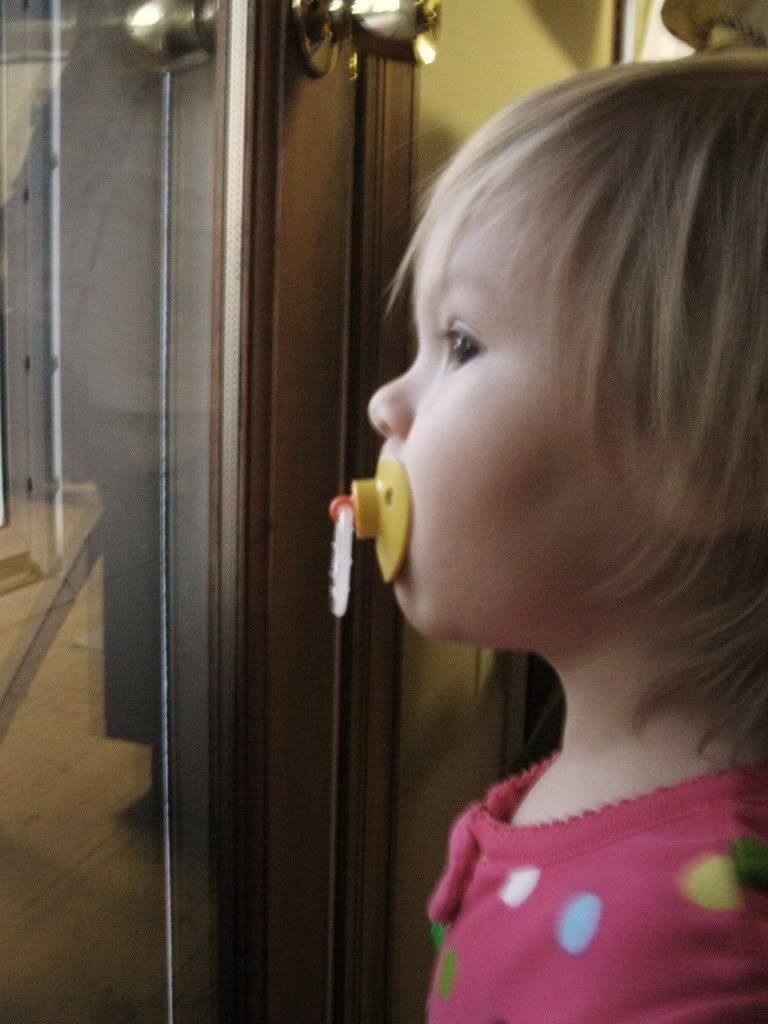 It took everything I had not to listen to Christmas music.....I'm trying to wait until atleast Thanksgiving before I open that box.
::New hat::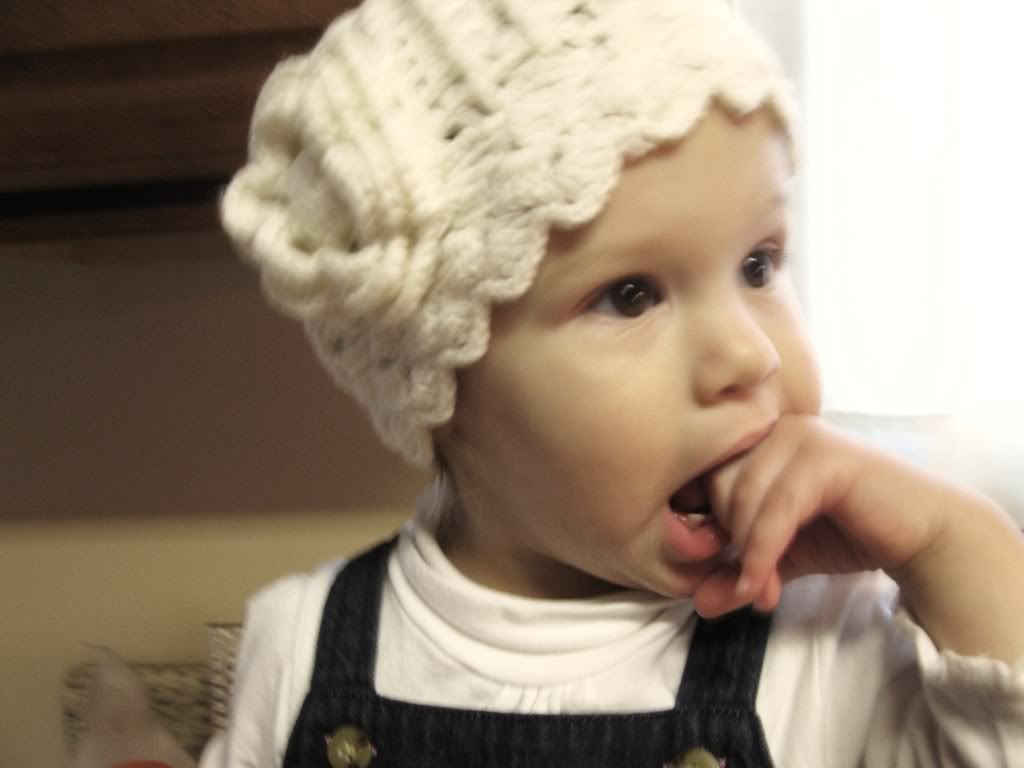 I think she looks similiar to Little Miss Muffet.
The other day Molly dragged a pack of diapers to the kitchen, jumped off it a few times and then decided to take a rest. Because, you know, diapers make great pillows.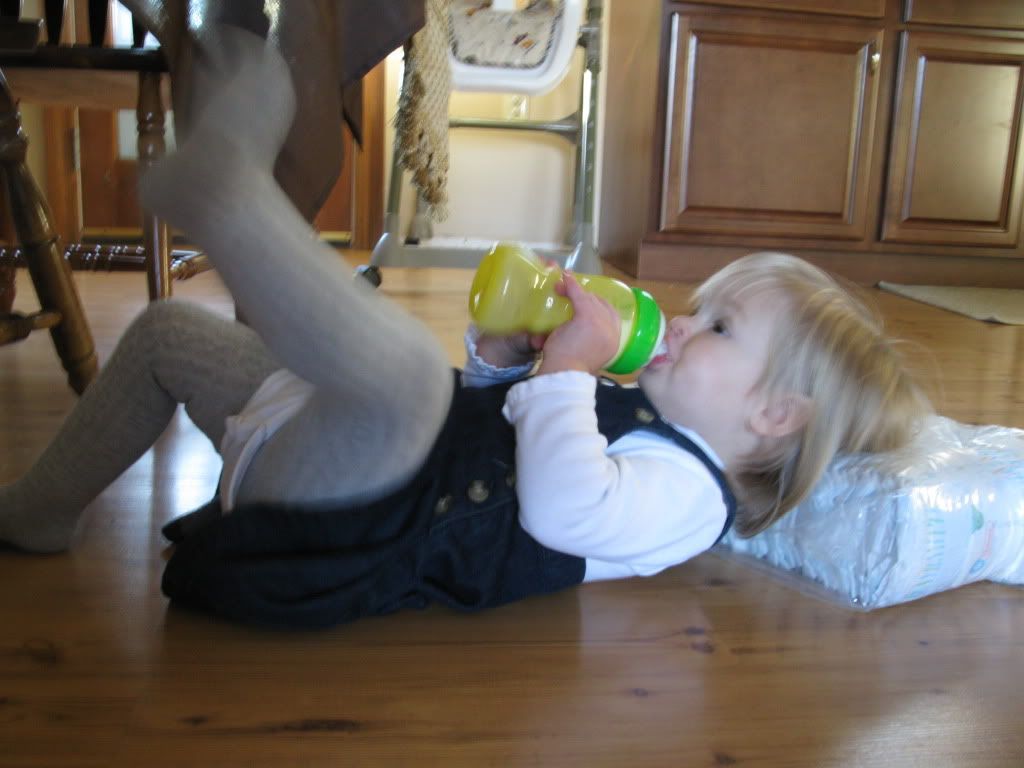 Oh, and If that doesn't blow my mind enough she goes and does this......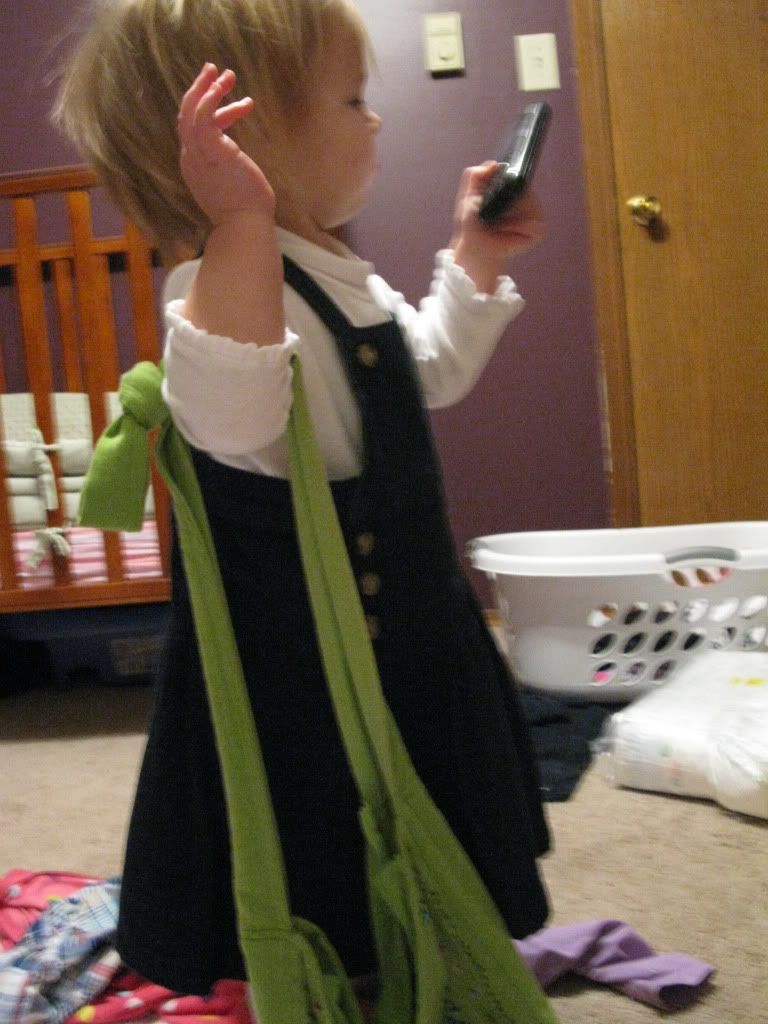 Keep your shiny briefcases, important "business meetings," and fancy suit jackets; I'm good.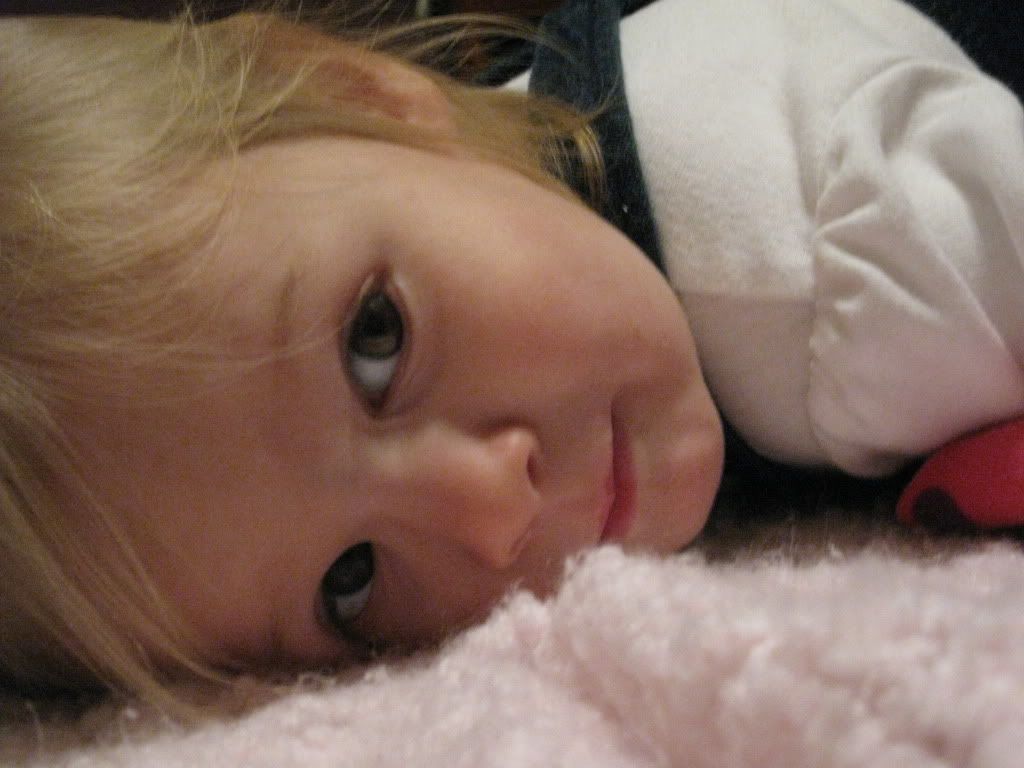 Besides, I get to read mail and look at magazines on the deck and soak up the last of the warm sun...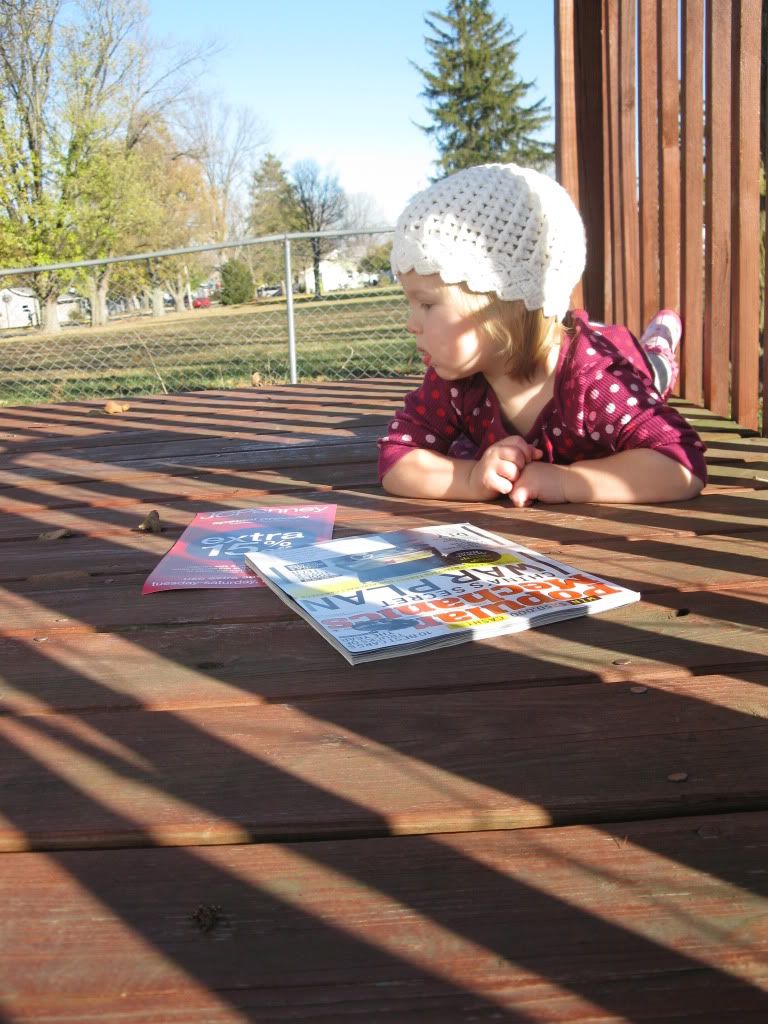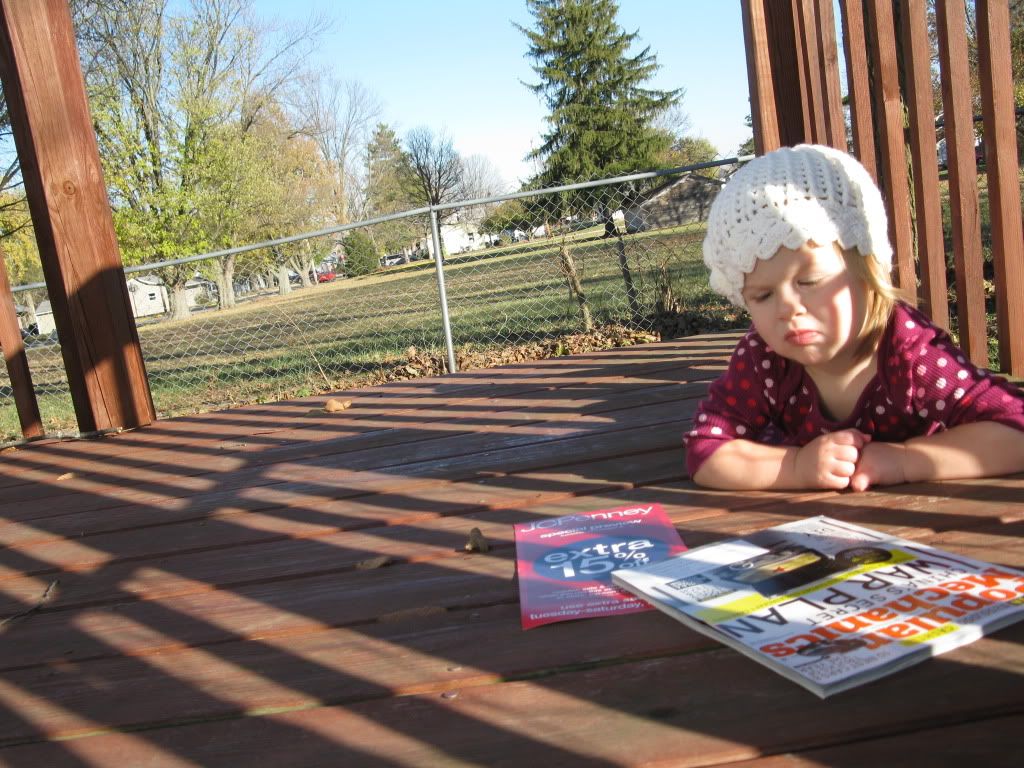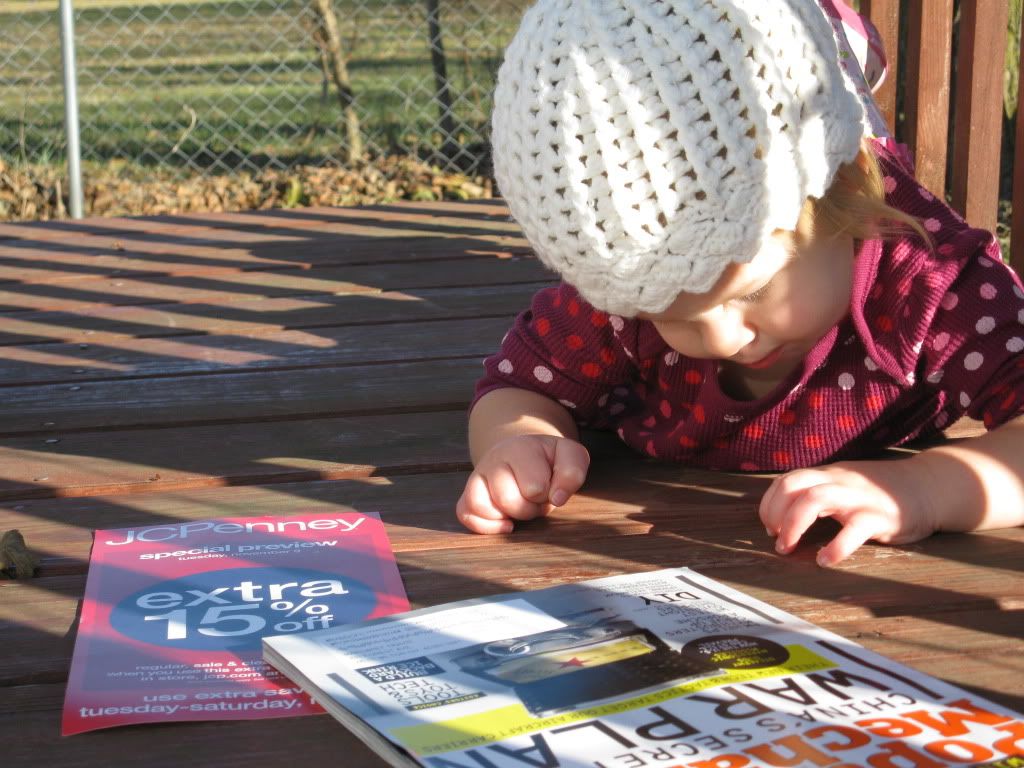 Because I love you,
~Margaret