When she sleeps, she entertains angels...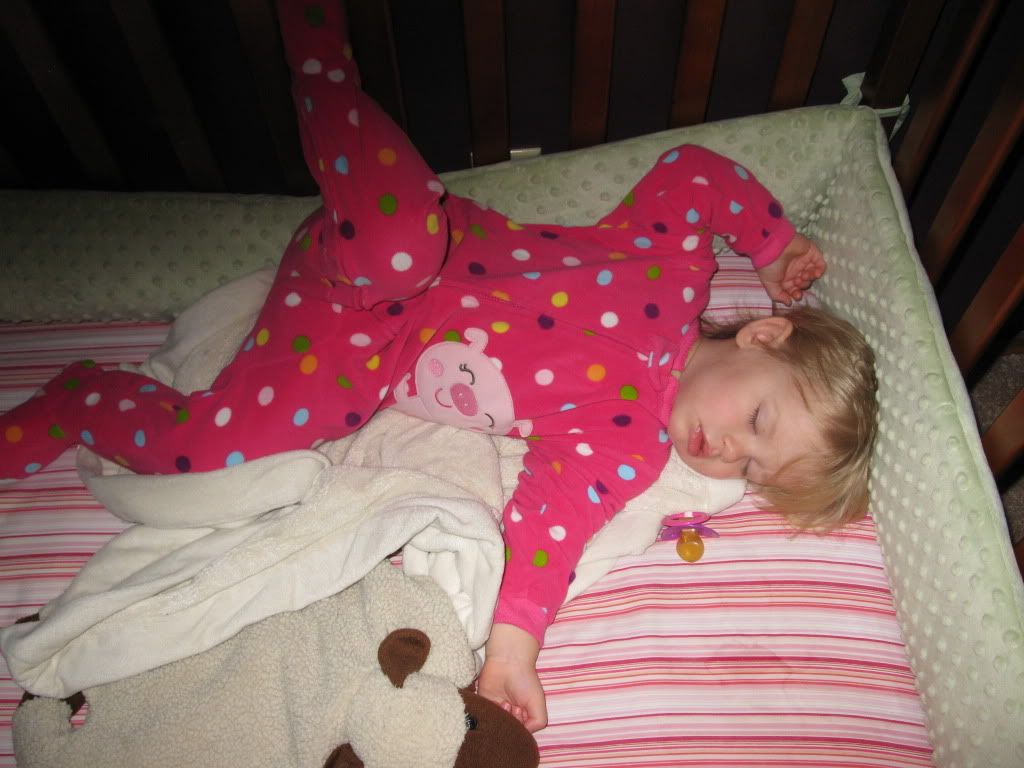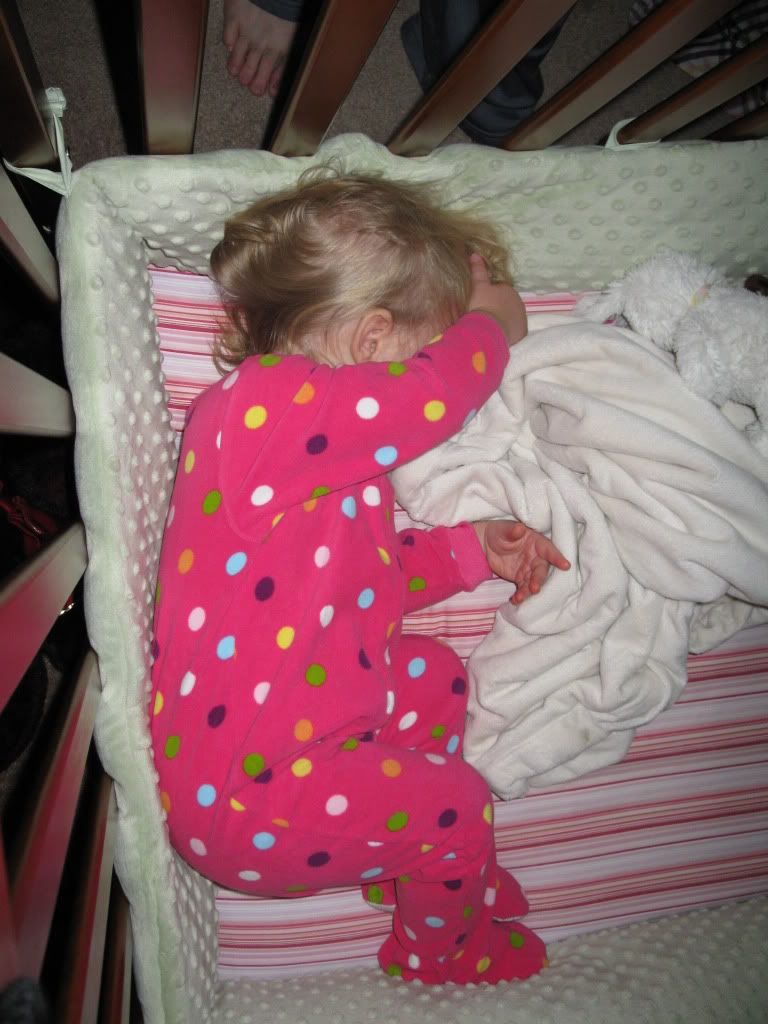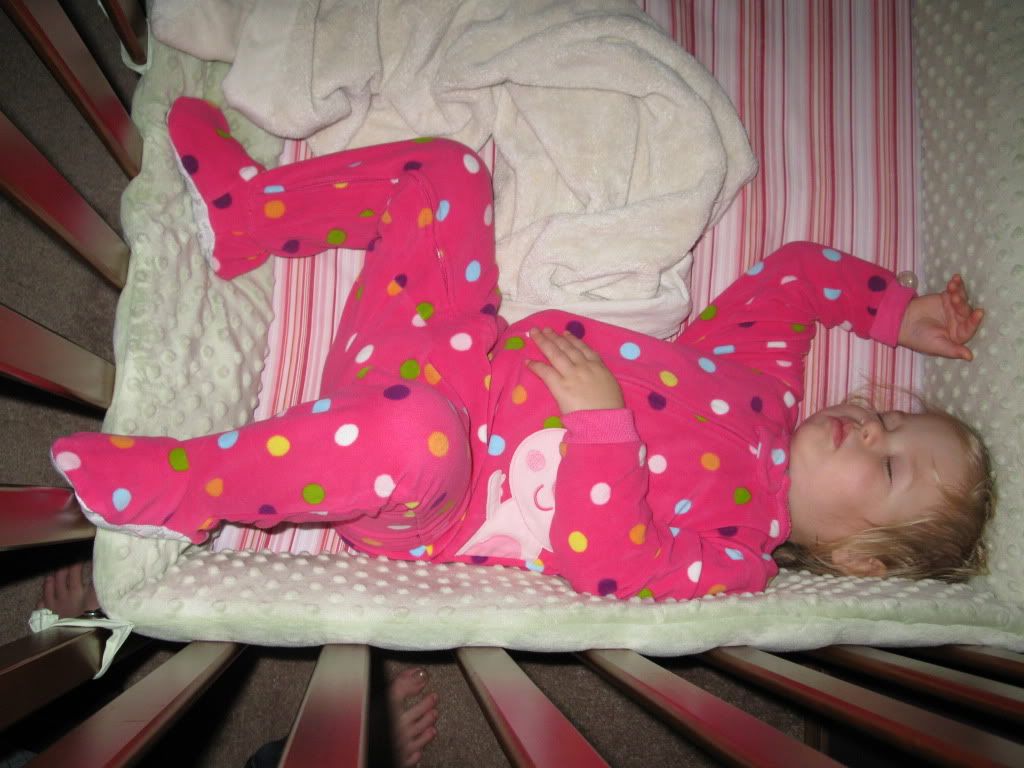 Each picture is from a different night, while Marshal and I check on her before we go to bed. Although the risk of the flash waking her up is obvious, lately I haven't been able to resist taking her picture while she sleeps. I feel like her crib days are numbered and want to soak up every little bit of baby she has left.
Lots of love for your Wednesday!
~Margaret