It is so frosty outside. The sky is very gray and the few remaining parked cars scattered down the road look a bit freezer burnt. The trees are bare and not even the hardy-est of mums have color. And if just looking outside doesn't make you believe its freakin' cold, you can check out the 29 degree temperature on the thermostat!
This is the time of year that I do a lot of organizing and cleaning out, mostly because we are stuck inside and can't escape the mess a neglectful summer has left us. I've begun with the closets. Closets are the catch-all in our home, mostly because we don't have a basement to throw everything in. Our bedroom closet is the worst. I have everything from my wedding dress to photo albums in there, on top of both mine and my husbands clothes. I'm on the hunt for some basket organizers to hide the miscellaneous goods, because there just isn't anywhere else to go with all of it. Our hall closet comes in a close second for horrible closets in our home. It was overflowing with huggies boxes full of baby clothes. I bought two huge, durable tubs to transfer the clothes in and store in the attic. It was hard to see all the baby stuff be put into storage, but it freed up the entire closet. I have a hard time with the thought that it might be awhile before I get to pull any of it back out.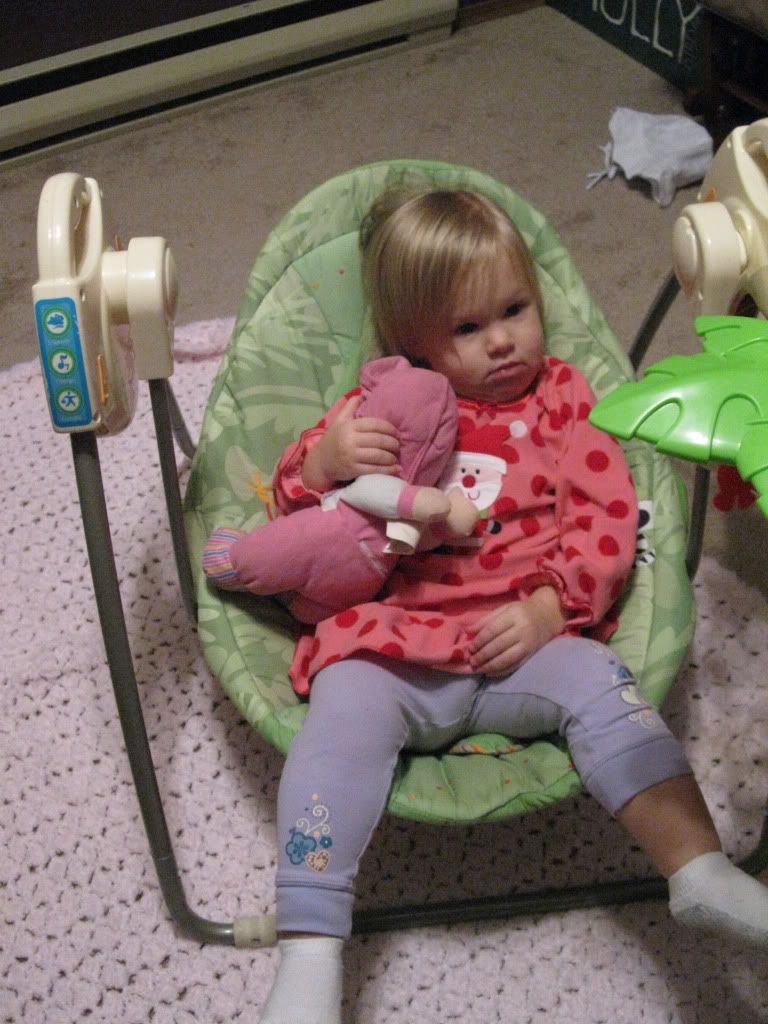 I think Molly is getting more use out of this swing now than when she was a newborn.
Of course, I knew when buying each outfit, toy or other baby thing that someday it would be put away and no longer used, but the tiny onesies, bottles and blankets just hurt to look at in a giant, gray tub. I really have a hard time thinking about taking the crib down or putting the highchair away.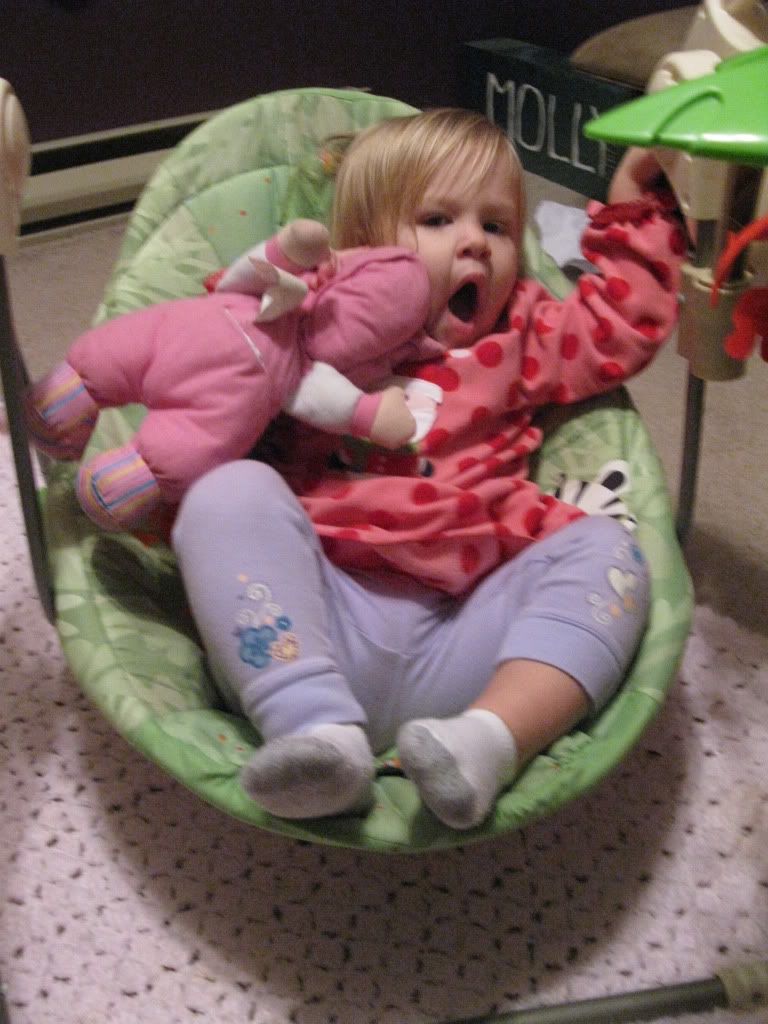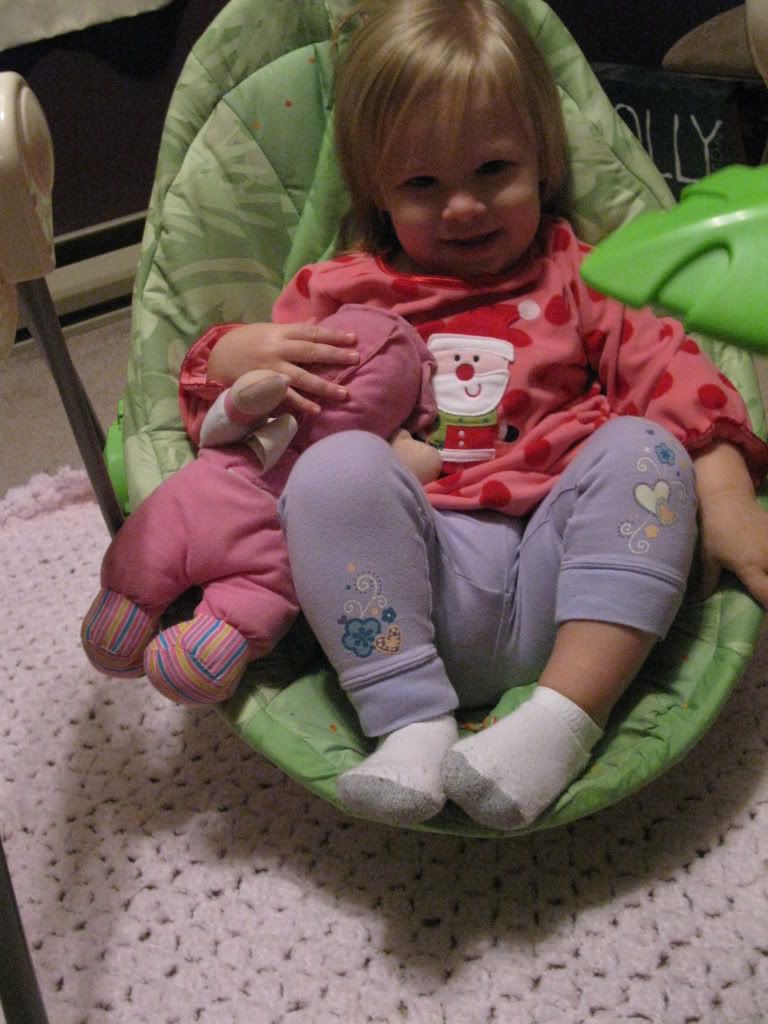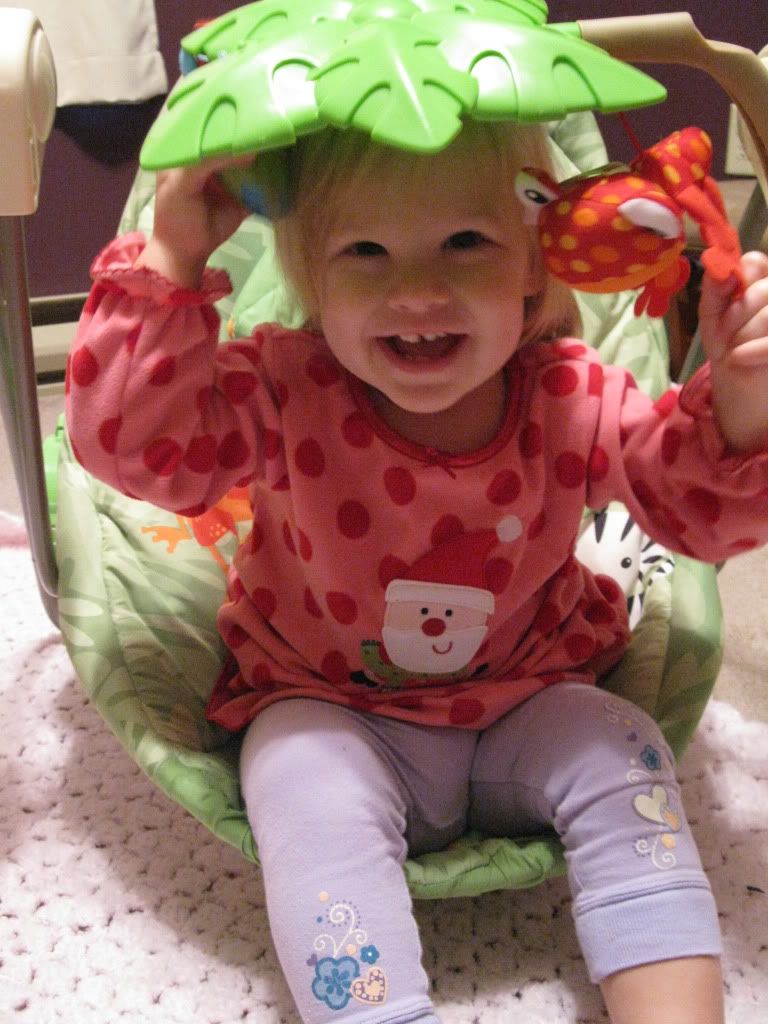 Holidays always make me so emotional. I start thinking about how different my little birdy was last Christmas and then I start thinking about how big she'll be next year and before I know it I'm wiping tears with an oven mitt.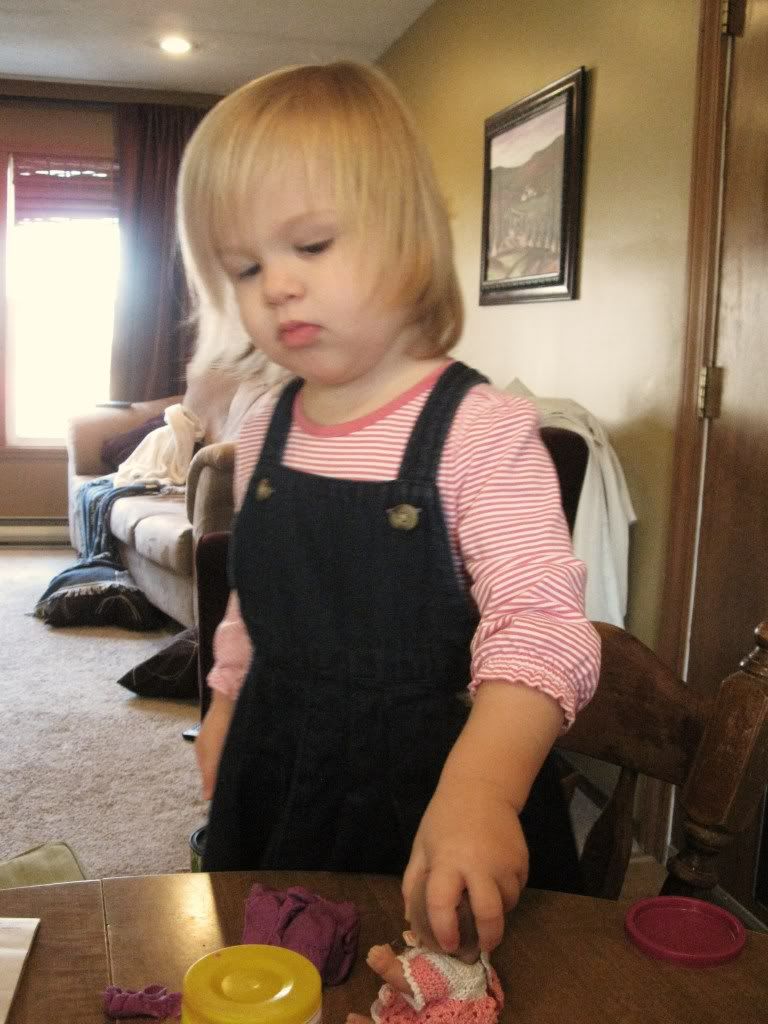 Molly digs play-doh, especially when it's rolled up in a ball for her to through.
Things are just good. When things are good, I fear change.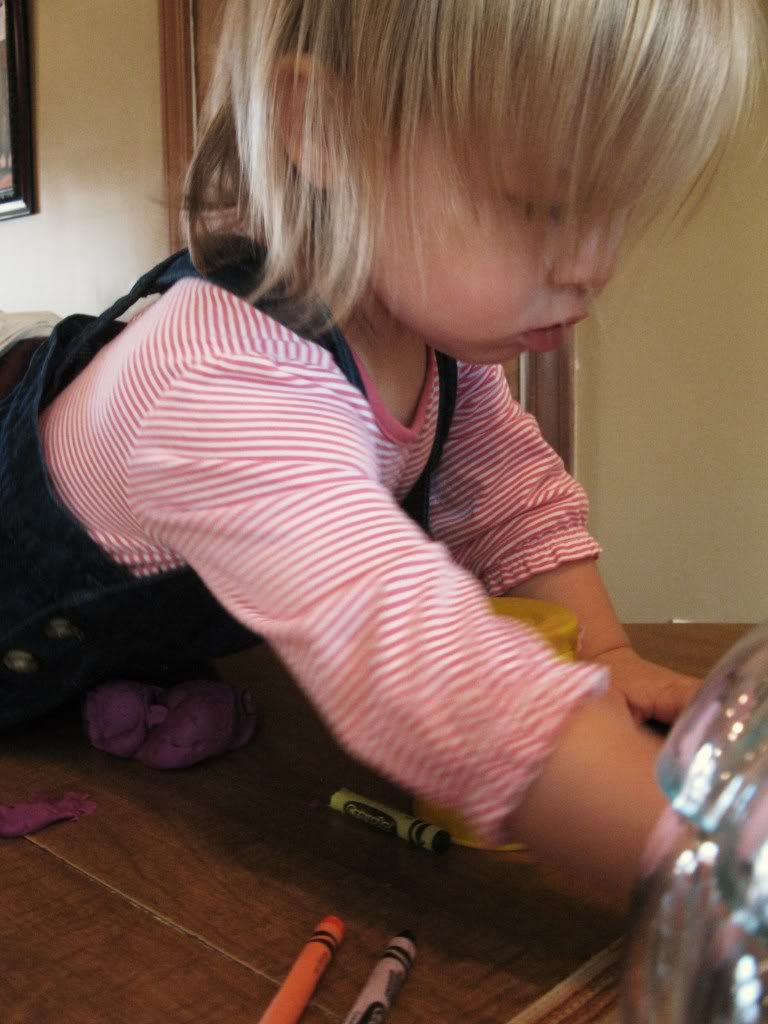 I am so thankful for every moment I have with her, watching her learn and watching her grow.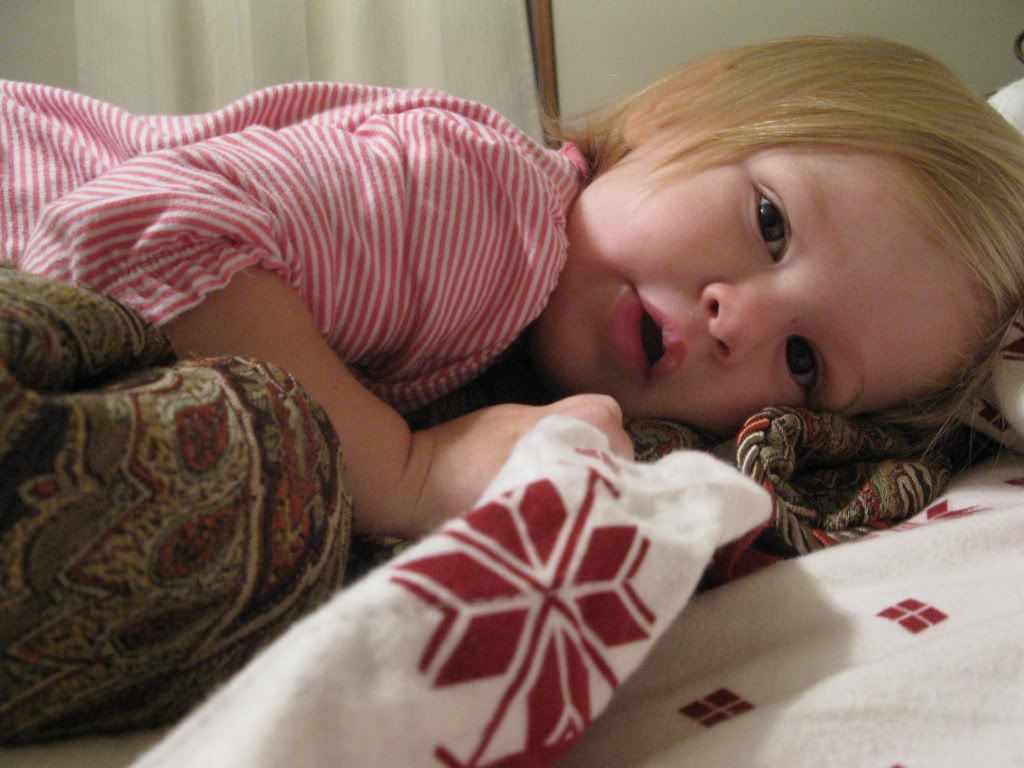 Oh and I'm thankful for my camera, so that I can capture her growing and changing and all that stuff.....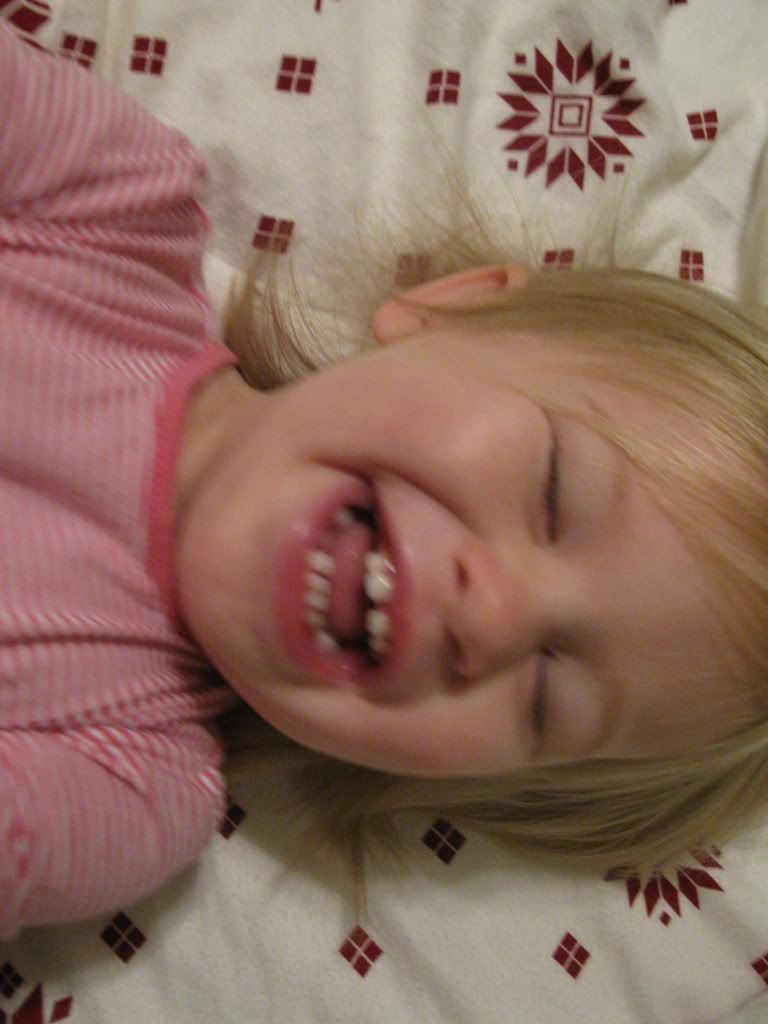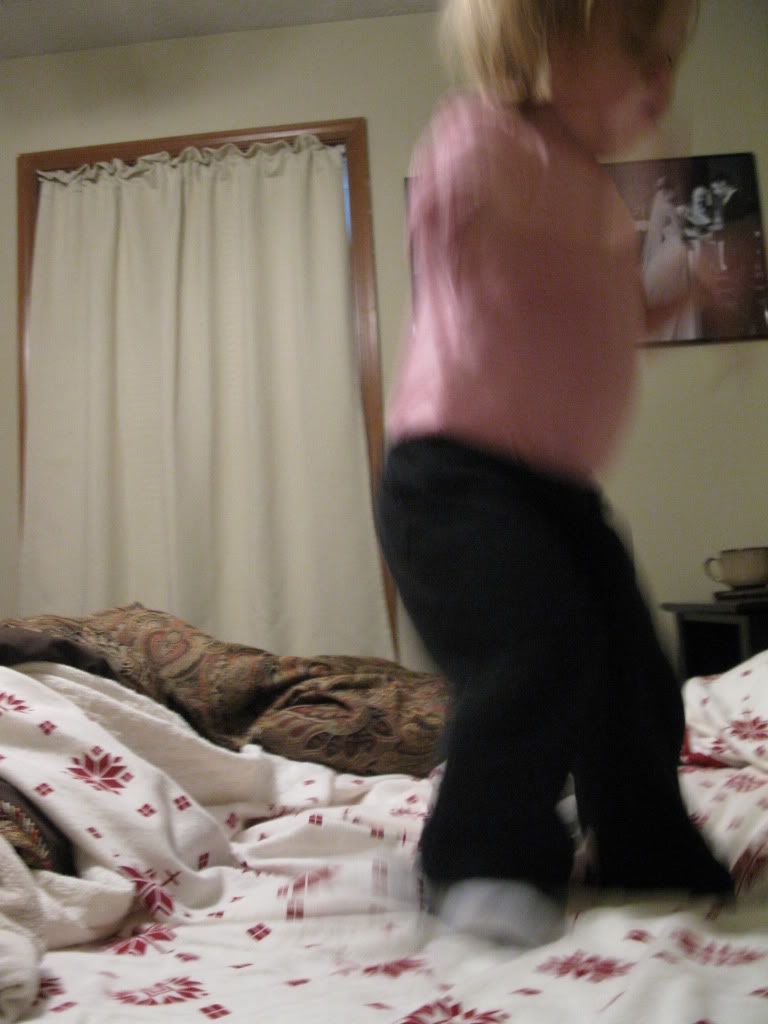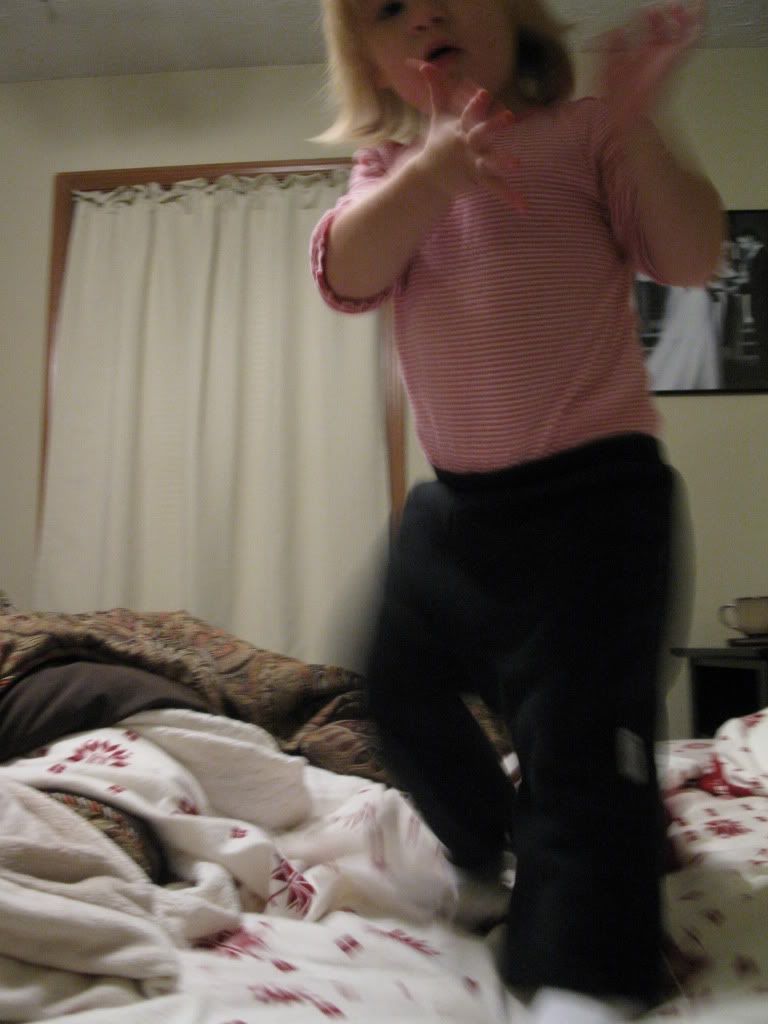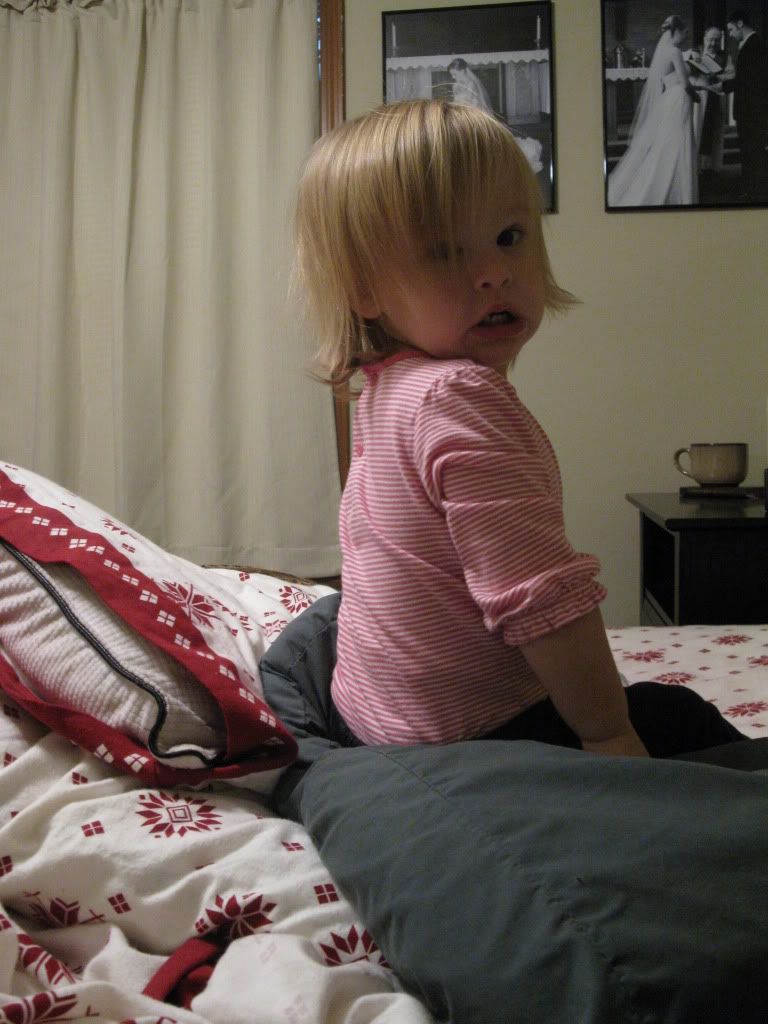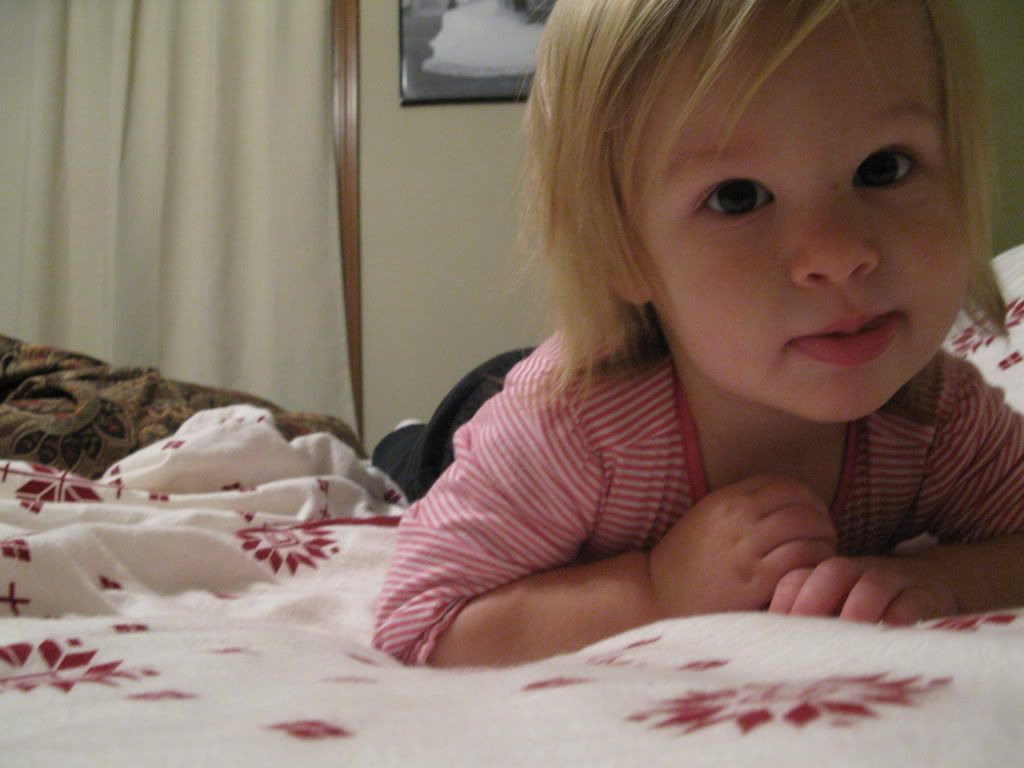 Happy Thanksgiving!
~Margaret