Things are finally getting checked off the list, now that my massive cold is finally starting to ease up. I'm taking each day this week to accomplish each certain task...yesterday was shopping, today is baking, tomorrow is picture taking and Christmas card mailing day, Thursday is wrapping presents day and then it's finally Friday, Christmas Eve!
I asked Molly to smile for a picture and she actually did!
Now that we're the parents, I feel that it is our responsibility to make sure that there are plenty of traditions well established by the time our baby is big. I want her to see a certain ornament and call it her favorite and call the ceramic snowman with the blue scarf "The ceramic snowman with the blue scarf," because it has the most special of places on the fireplace mantel. I want her to remind us not to forget to make chex mix and Christmas cookies and of course to watch Frosty the Snowman and a dozen other Christmas classics. I can't wait to see what becomes tradition.
Another cheesy smile!
I love how the Christmas tree has turned the house into something out of the ordinary. I love how the soft lights make everything cozier. I always imagined this life for my family, but I never could have imagined how amazing it would truly be.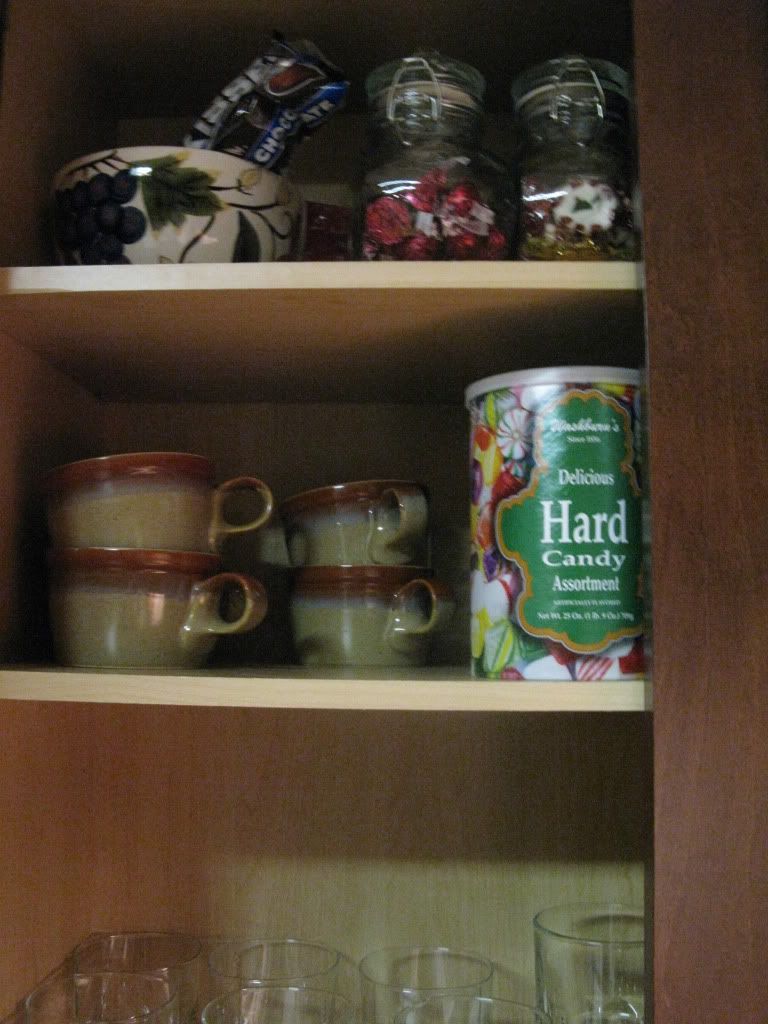 I love how my kitchen cabinets look just like my moms, packed with holiday candy. I have a tough time passing up hershey kisses and Delicious hard candy. Although the super packed malls and grocery stores can irritate even the most festive soul, I still love it when we finally get home and are greeted by those soft glowing lights of the Christmas tree. I love the rushing inside and tromping in wet snow behind us, while taking off scarves and removing layer upon layer of coats and sweaters. Then, the best part, we are forced to cuddle on the couch, because life is so much warmer that way.
And, of course, I love the best part of all....Celebrating the birth of Christ!
~Margaret