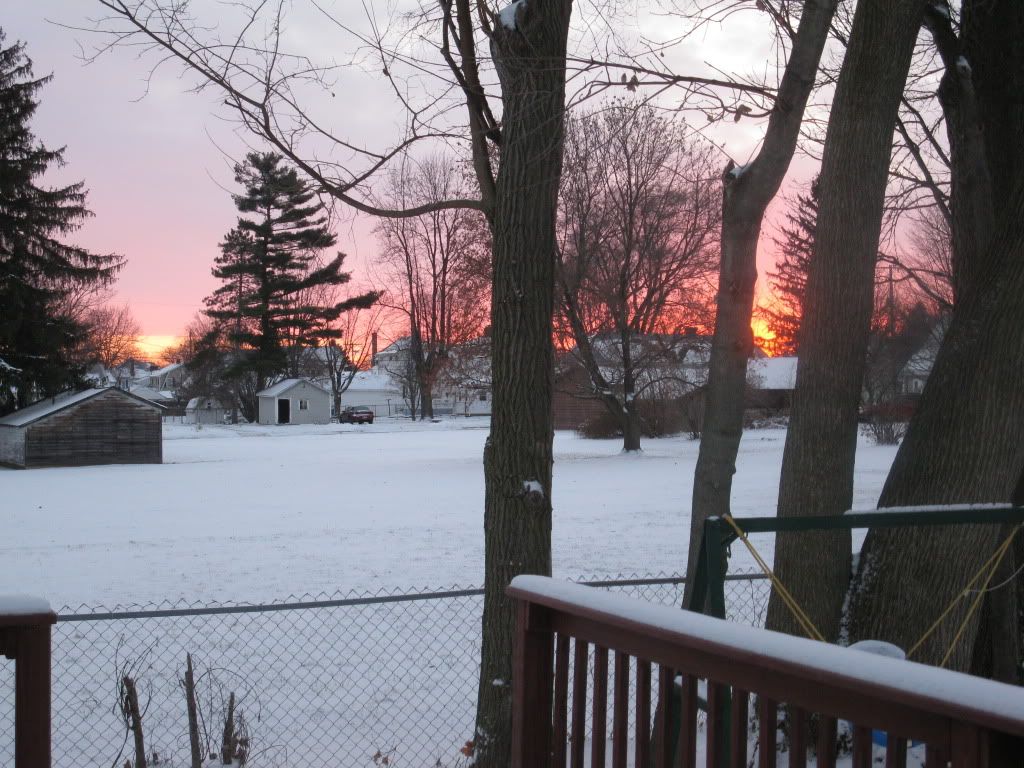 The other day I was lucky to see this beautiful sunrise. It was so beautiful it had me outside in my robe and boots snappin' pictures. The sky was absolutely brilliant. This picture hardly does it justice.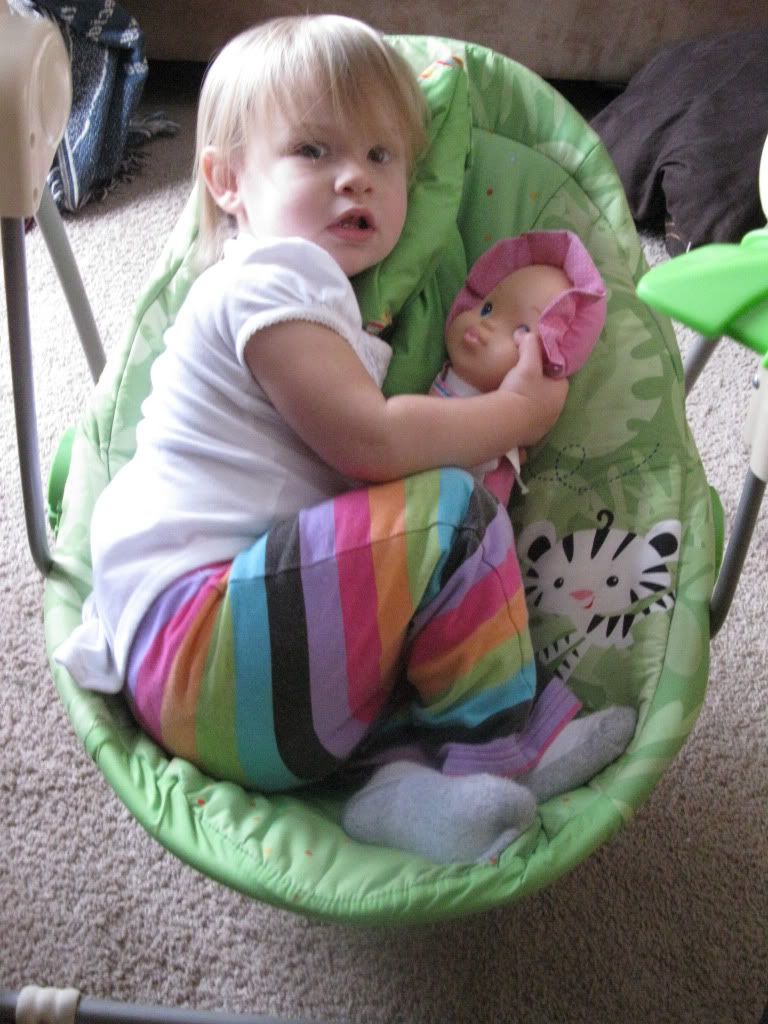 Molly looked so cuddly in the baby swing....I really need to put it away.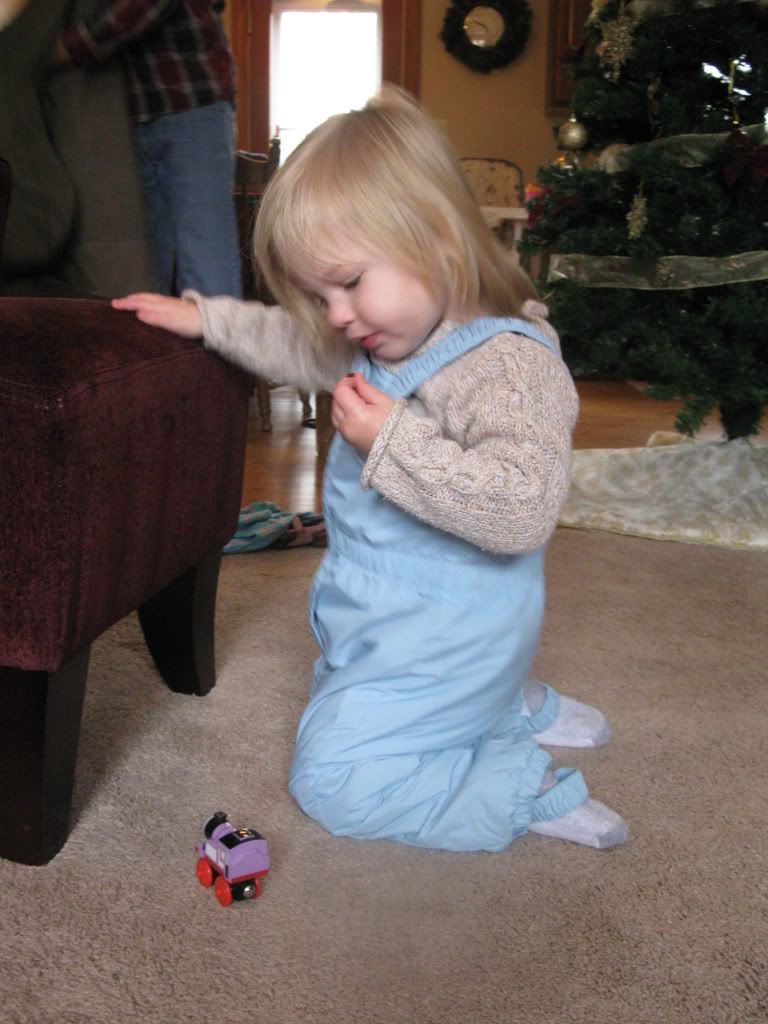 Molly's sweet snow suit came in! She was totally diggin it.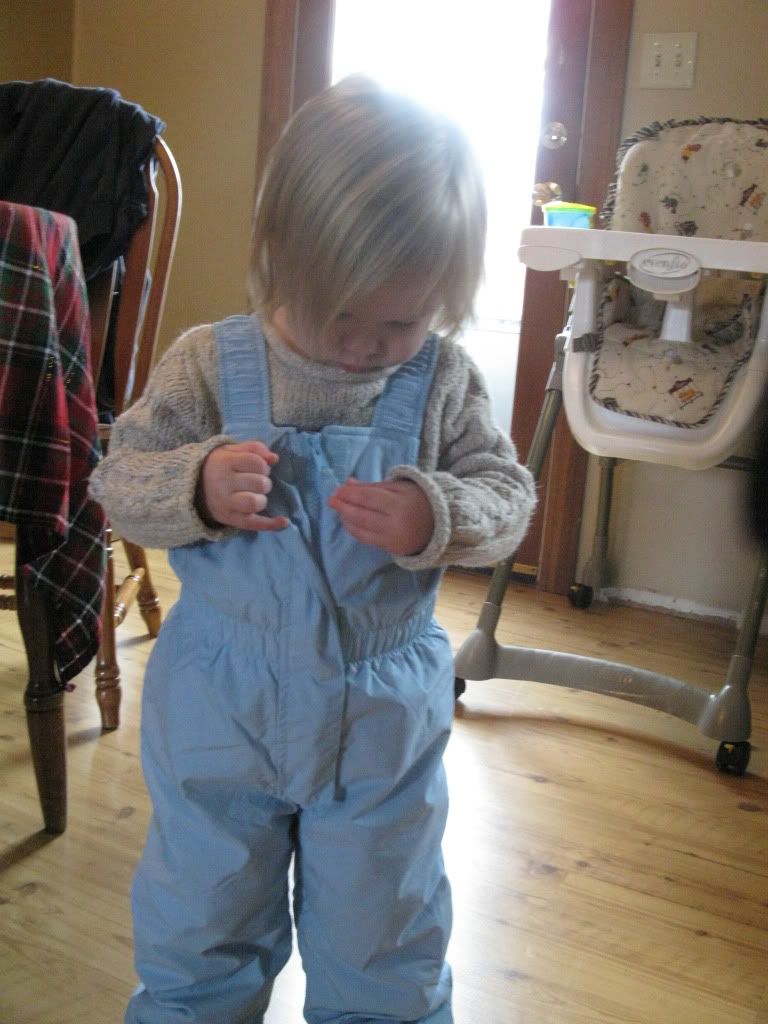 I seriously could not wait to take her out in the snow. She was too little last year to fully appreciate all the fun snow brings, but she's really catching on this year.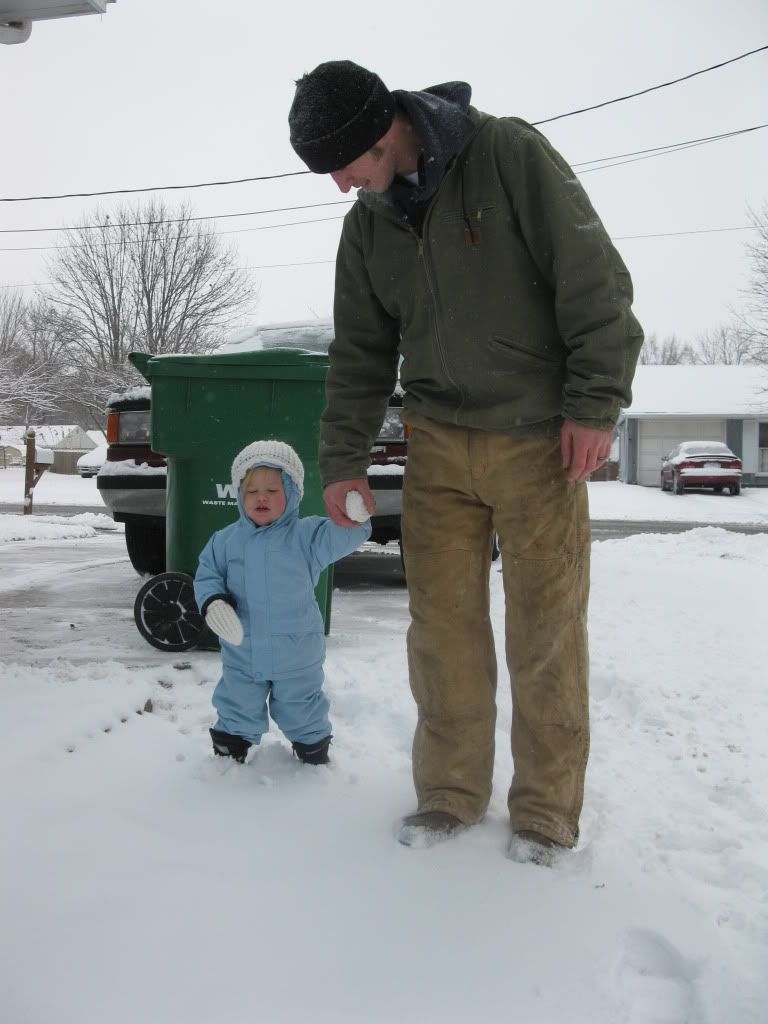 She was little hesitant about walking through the snow by herself. After a quick look around, she decided to grab he dads hand. It was so cute!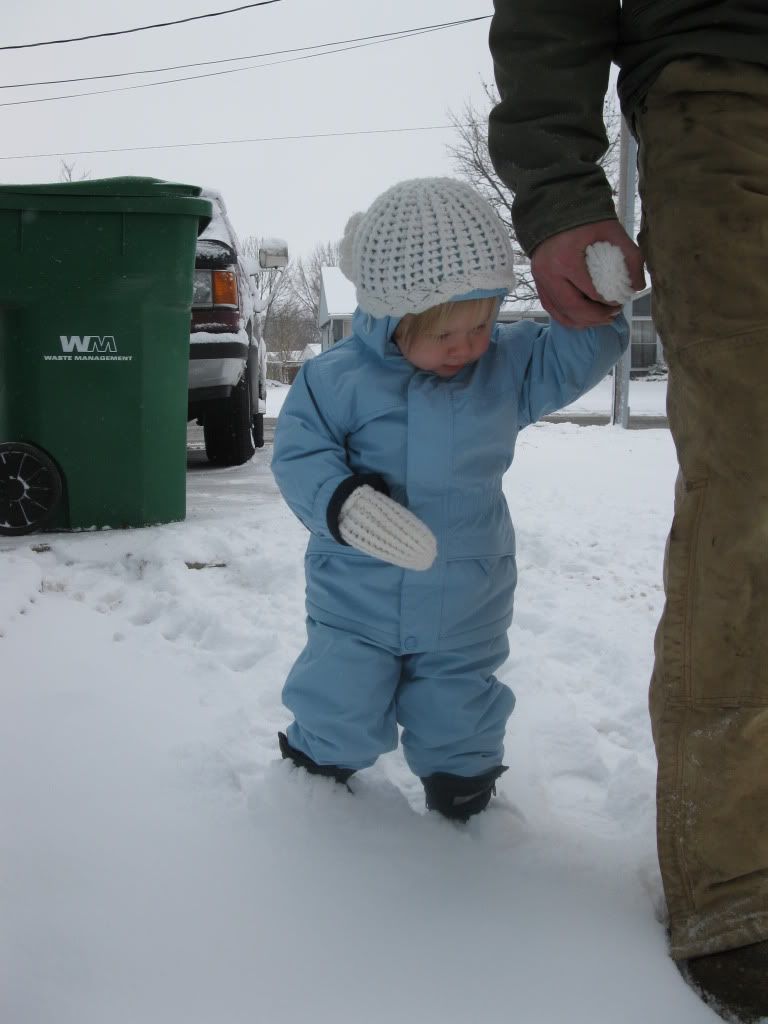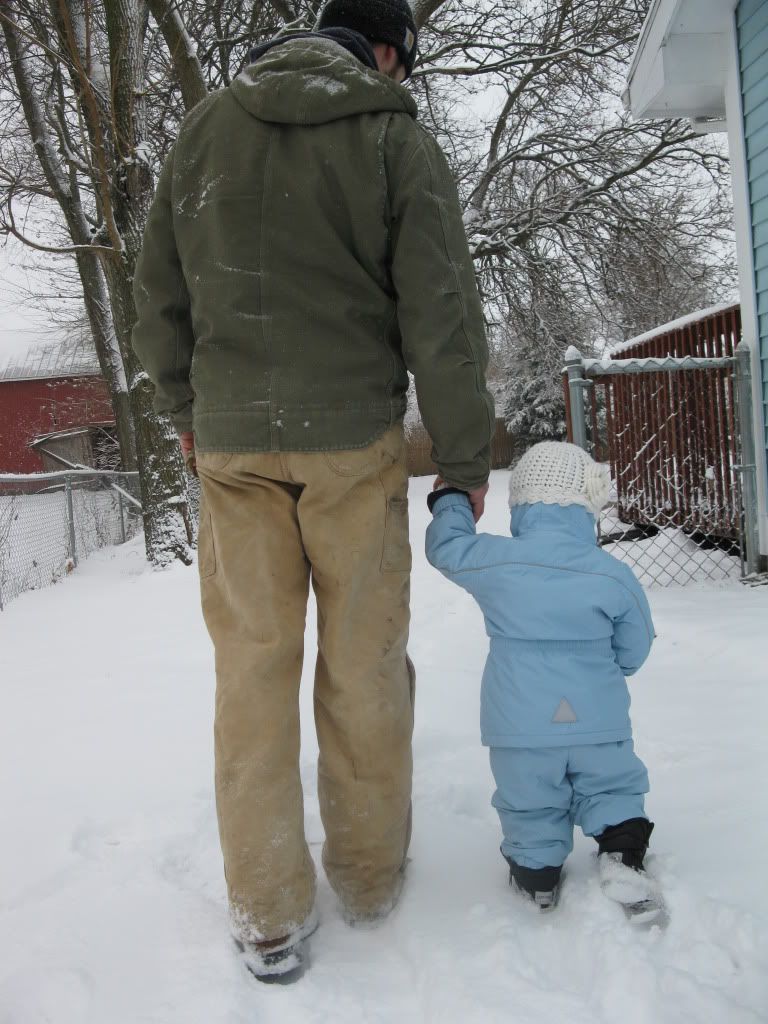 Her little snow tracks were killing me, they were so cute!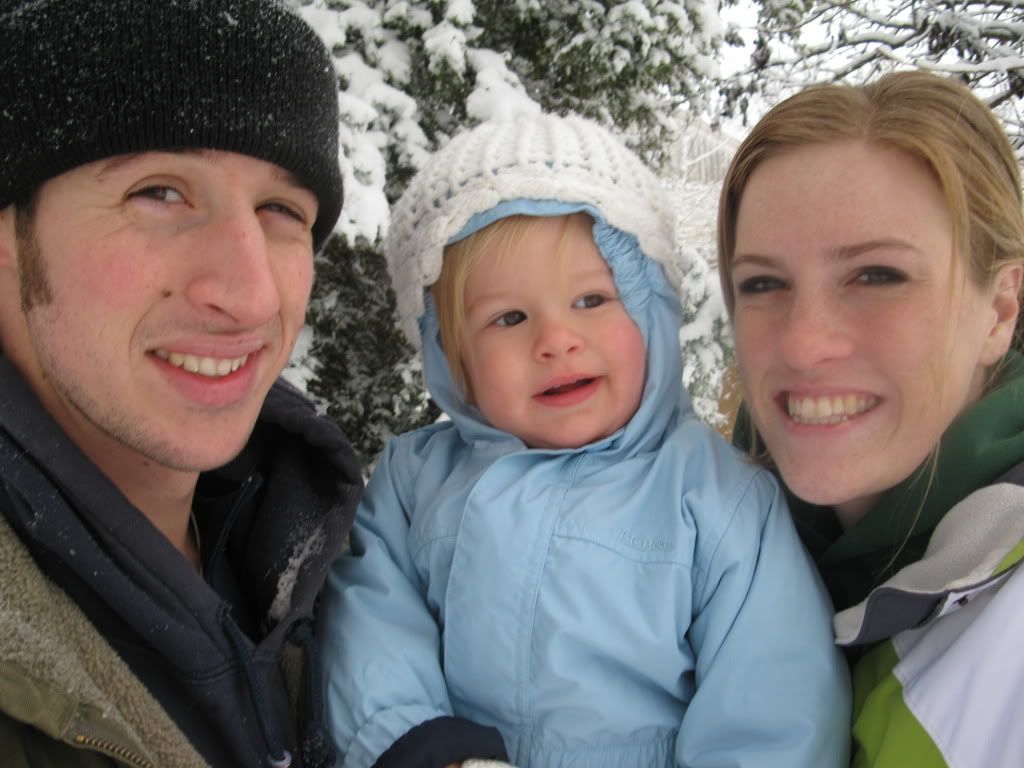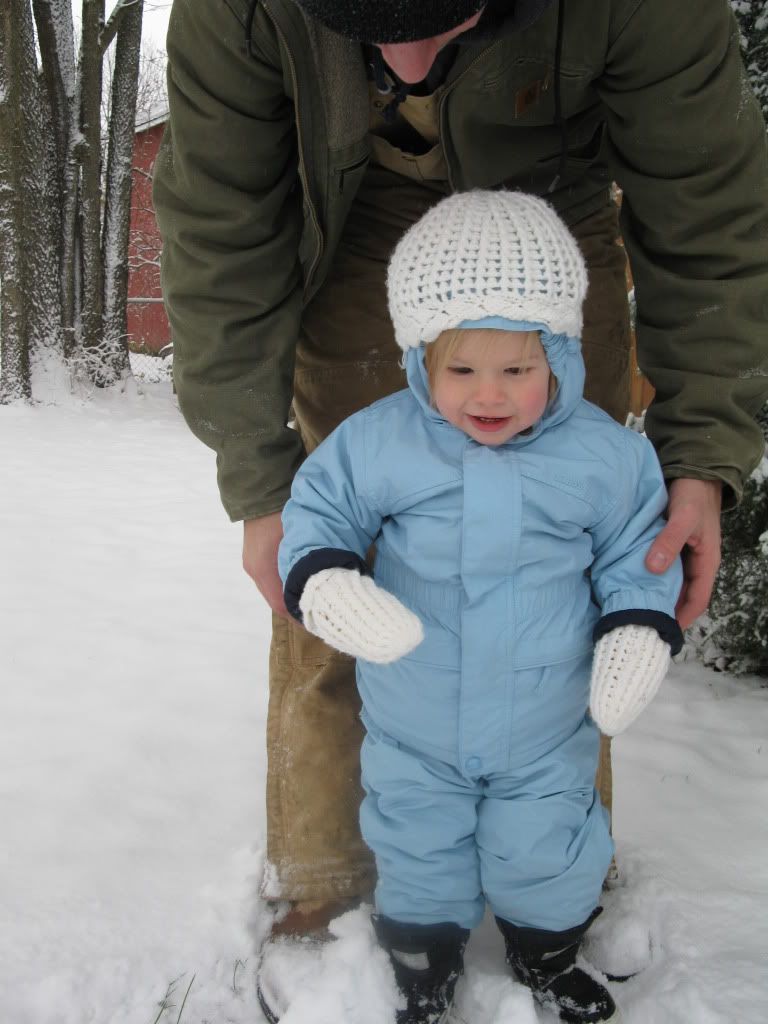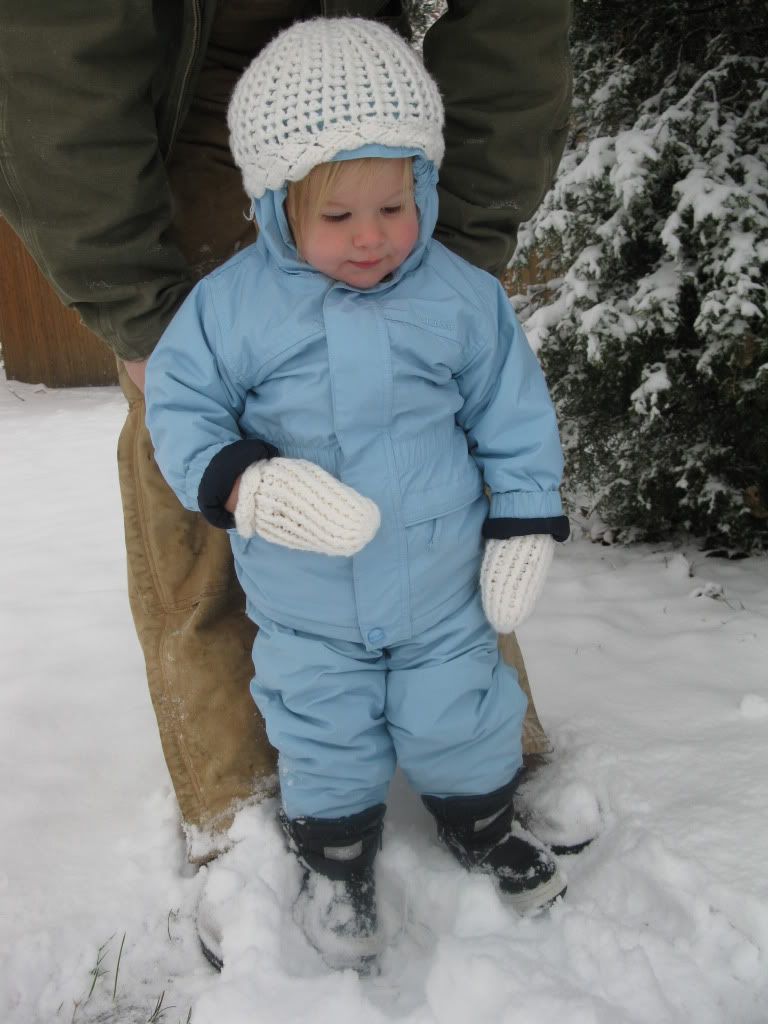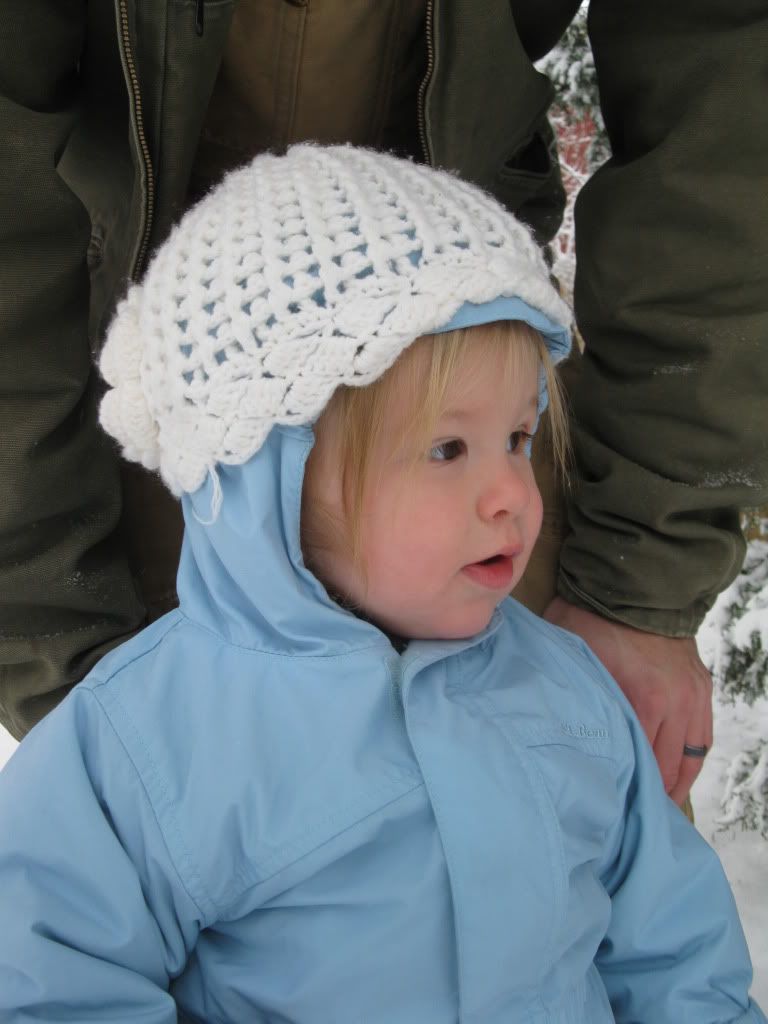 I just couldn't get enough of her frozen little face!
Looking forward to many more beautiful and frozen winter sunrises!
1 WEEK UNTIL CHRISTMAS!
~Margaret