I'm totally letting Molly stay up past her nap time today, because she's just playing so darn nicely. She's scribbling on crumbled up pages of white computer paper with half of a red crayon next to me at the table. Half of her creation isn't even on the paper anymore. It's begun to exceed the paper and pass onto the table with each violent but thoughtful stroke. Earlier this week I found little orange crayon marks for the first time on a wall. Luckily that room has yet to be painted. I suppose I will watch a little closer now where the crayons end up after our art time.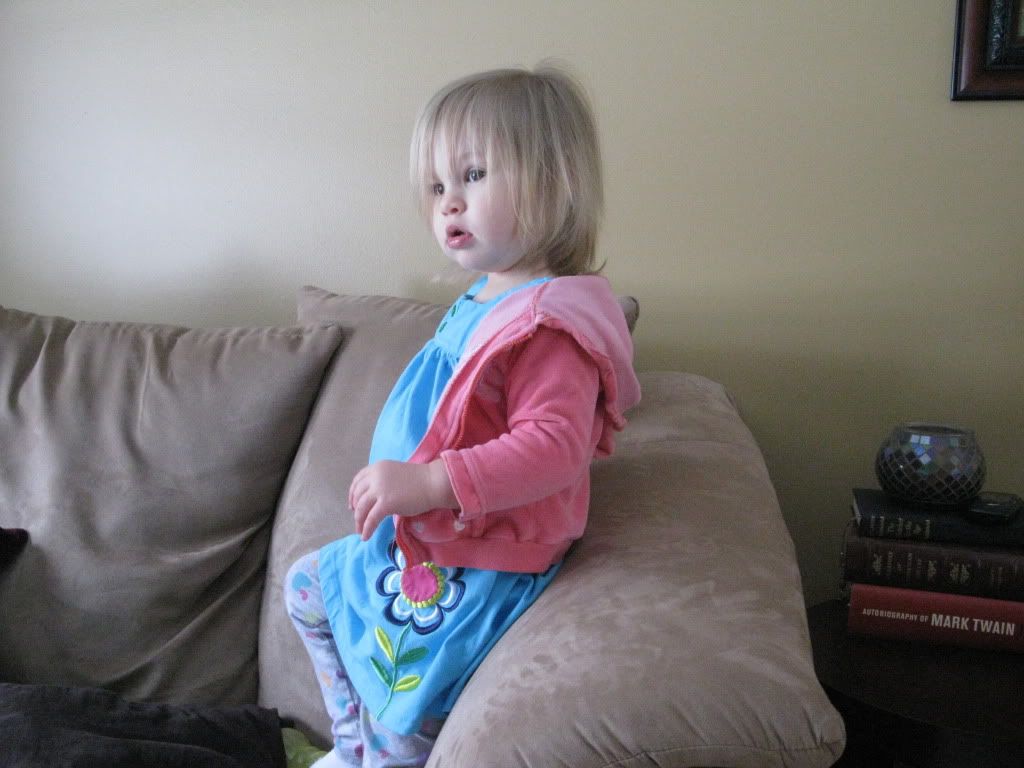 Truthfully, I was kind of happy when I saw what the little bugger had done. I know finding crayon marks where they shouldn't be left by a mischievous toddler won't always make me smile, but it was a first and it was cute.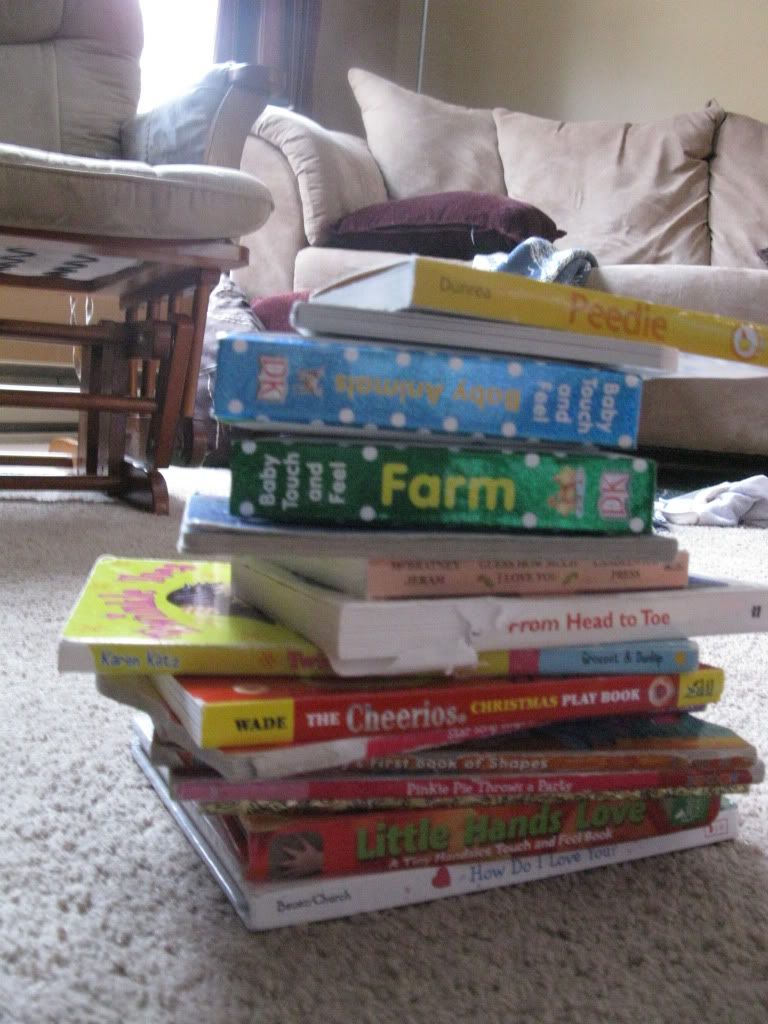 Crayon marks are like stacks of books, piles of blocks and bottles. They scream, "a baby lives here." They are beautiful and much more priceless than any other decoration I will ever own.
This morning Molly set up a tea party. She set a place for her penguin, 'papa' bear, baby, and the last cup was for her daddy. I thought it was so sweet. She usually asks for daddy in the morning. Sometimes she'll look for him around the house. Then I'll have to say, "daddy's at work." And she'll look at me, lower her head and say, "daddy work." She's very attached.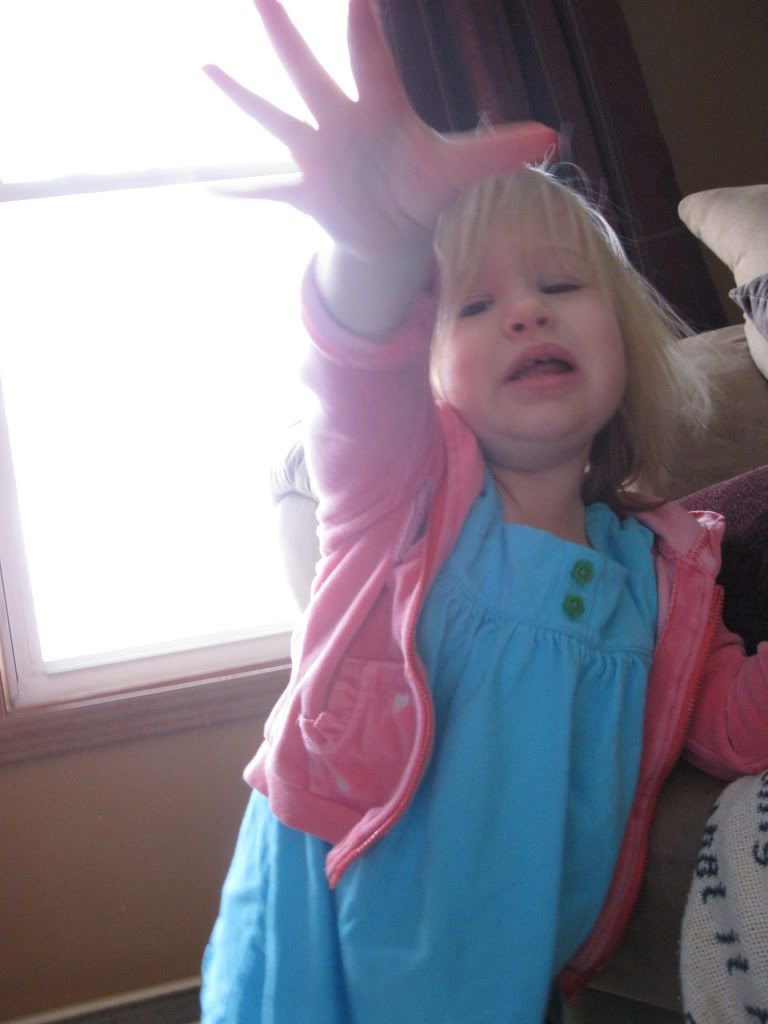 Getting a good picture of Molly has become next to impossible. If she sees the camera, she wants it. She likes to see her picture in it.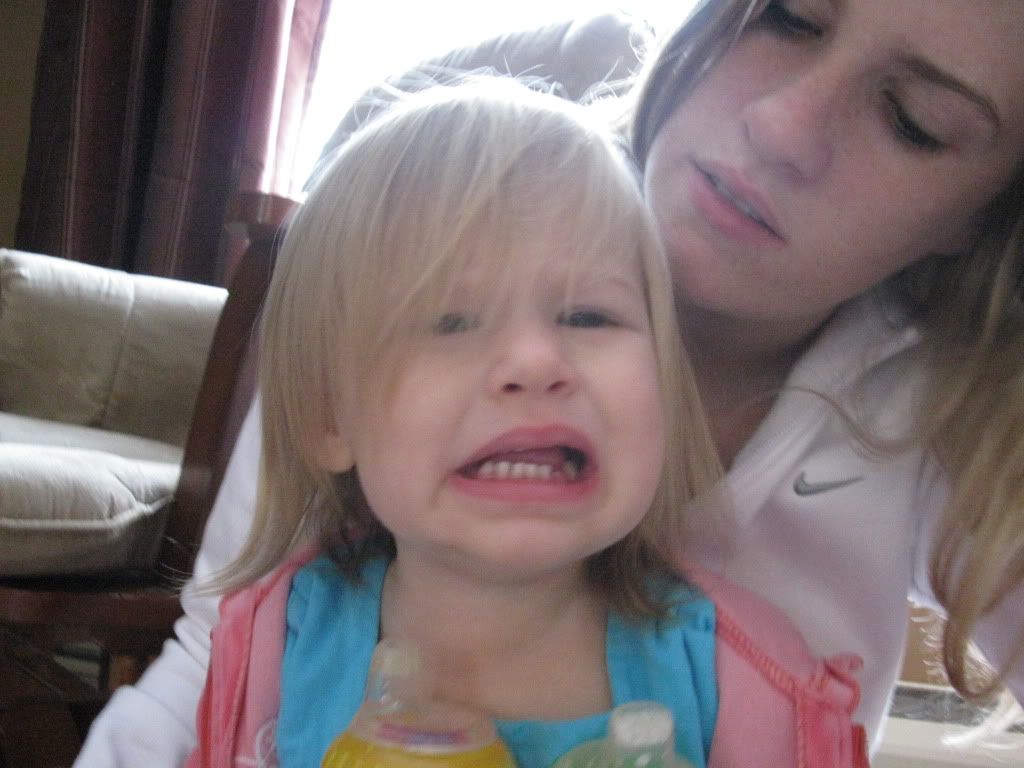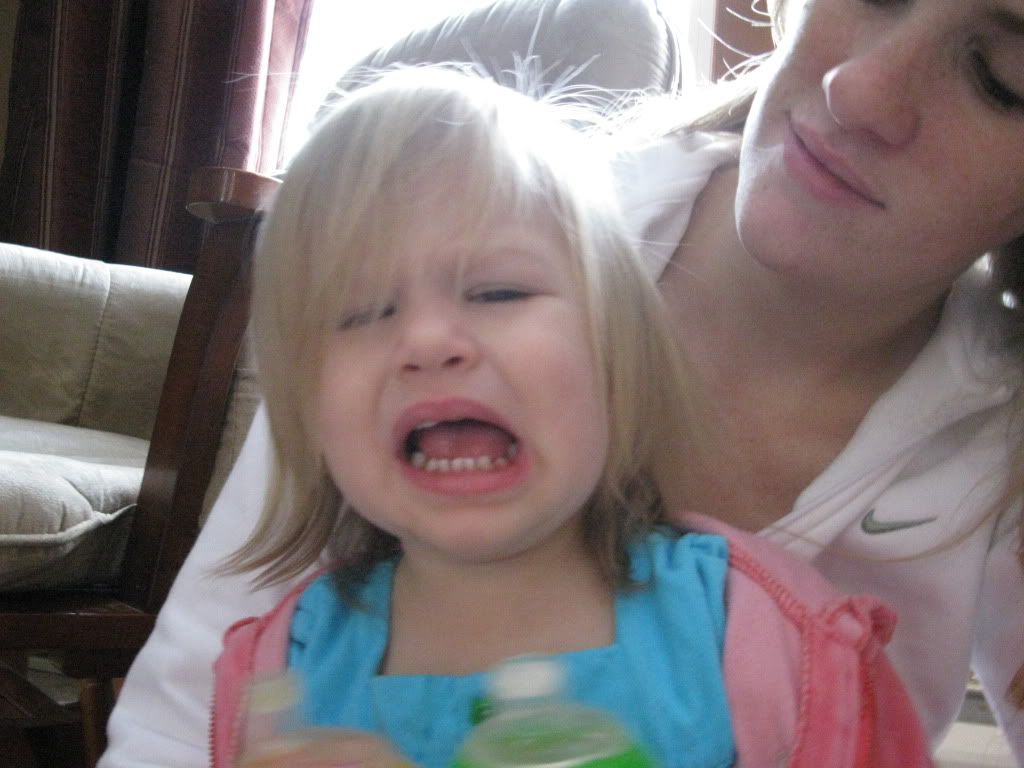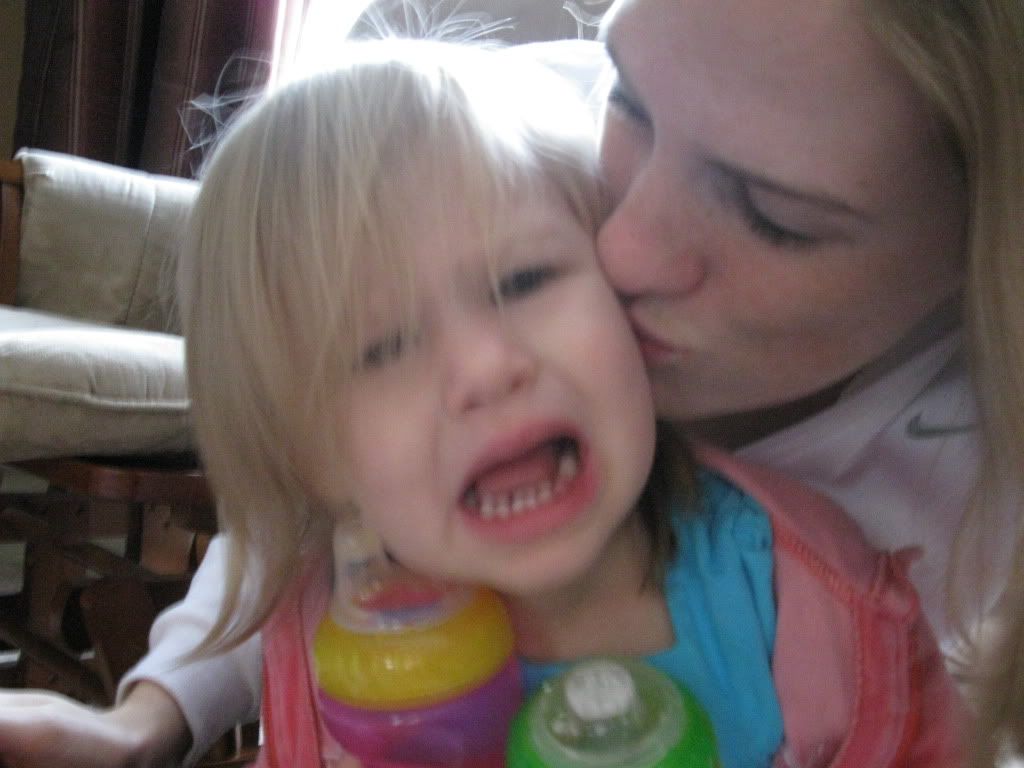 Happy Friday!
~Margaret