Last night our county went under a level 3 warning, making it illegal to drive on the roads. I whispered,
"Thank-you, God."
A level 3 snow emergency is the only thing that would keep my husband from driving to work in this ridiculous and dangerous weather. So now, we have daddy home all day and we couldn't be happier!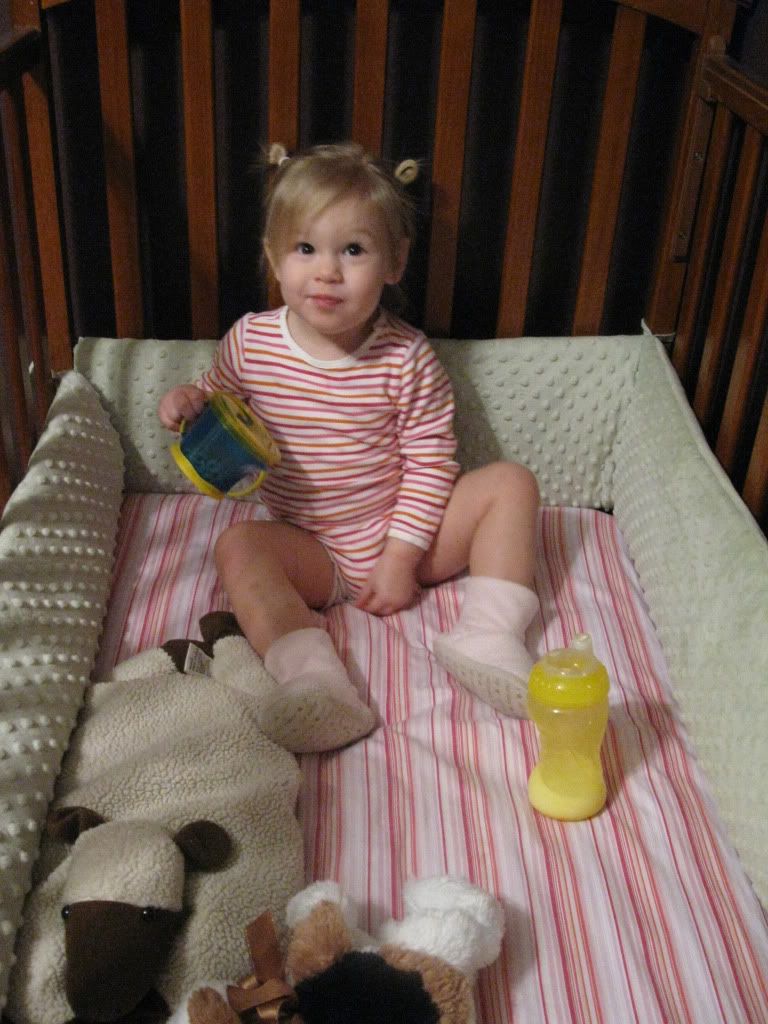 Part of my New Years resolution is to get the spare bedroom ready to be Molly's bedroom, so that when she grows out of the crib or begins to climb out of it, I will be ready.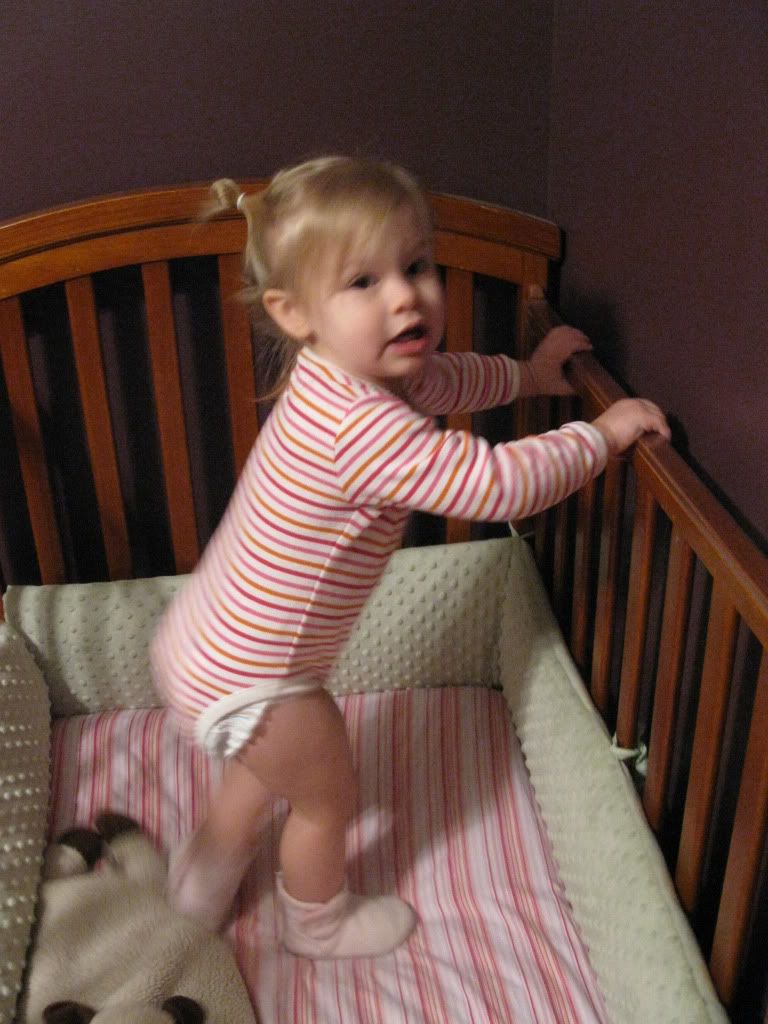 Like every other project, this project has been put onto the back burner, because of a more immediate project....or in this particular situation, a major repair. The window in our bedroom must of been leaking for years because we discovered the wall had totally rotted out. The studs were crumbling, the particle board was gone, the insulation had long disappeared and the only evidence revealing this decay was a crack in the dry wall and a draft coming through.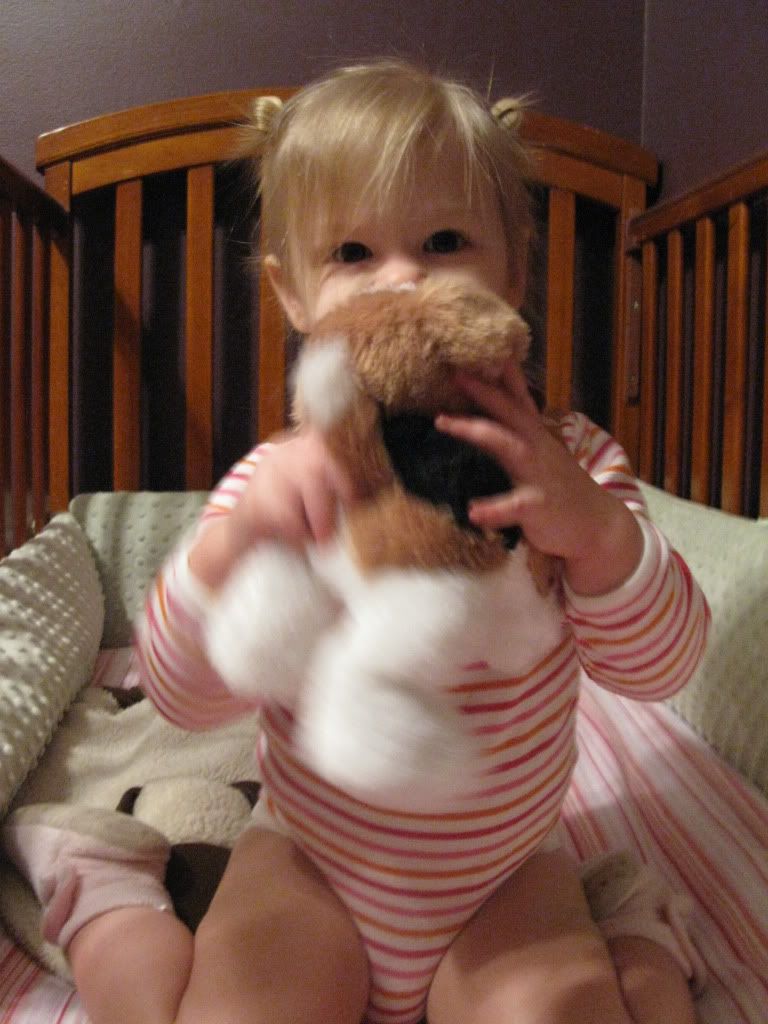 It's taken forever to get the wall repaired, still waiting for the new window and now i have to paint our bedroom, the one room that I thought was done. Since we have to paint, I decided to change it up a bit. I was inspired by a lovely bedspread that I just had to have. I can't wait for it to be finished. My goal was to brighten the room and bring in more cheerful colors. Since Marshal is home to help me paint today, this can hopefully be done by next week!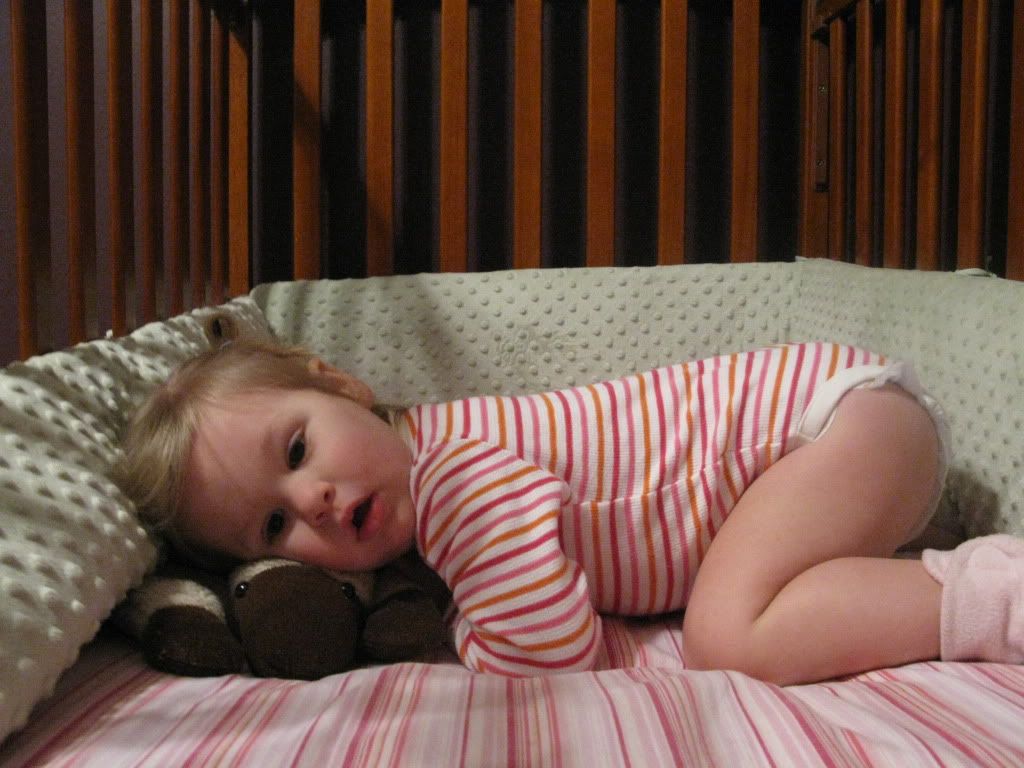 Once our room is painted, I can move our bed back from the spare room and get painting. I was a little motivated last sunday and picked up a mattress, box spring, frame, sheets and pillows at sams club. I also found an adorable quilt and comforter from JCPenny.com, that came in the mail two days ago. So, I'm really getting excited to pick out some paint for her future "big girl" room! This is crazy, but good.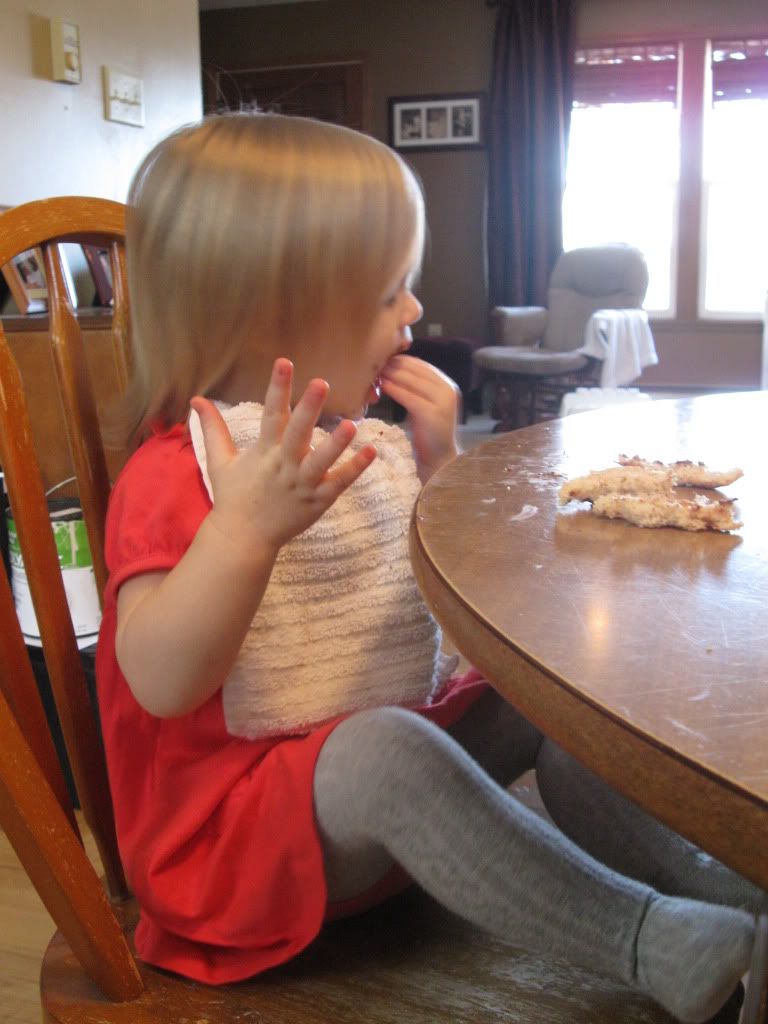 We've been discussing this concept of a "big girl" bed for awhile now. I'm not sure who the pep talk is for, Molly or me?? I may be jumping the gun a bit, because I know she isn't ready to leave her crib, but Molly barely naps and usually gets up before 6 in the morning. This may sound crazy, but I think she might sleep better once she's in a bed. She absolutely loves pillows and blankets, and I have to peel her off of our bed most days. I guess time will only tell....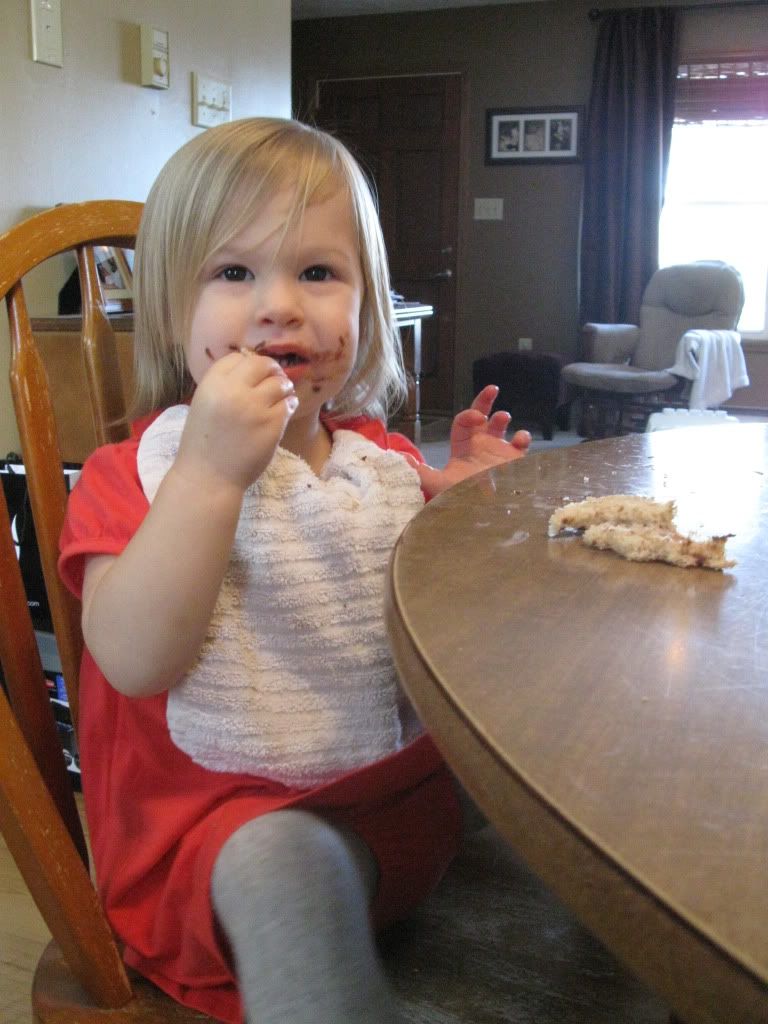 For now I'm trying to focus on one project at a time, even though it may not seem like it.
...And not stressing over forgetting a mattress pad or blue tape (there's always something i've forgotten no matter how many darn lists I make...haha okay not stressing).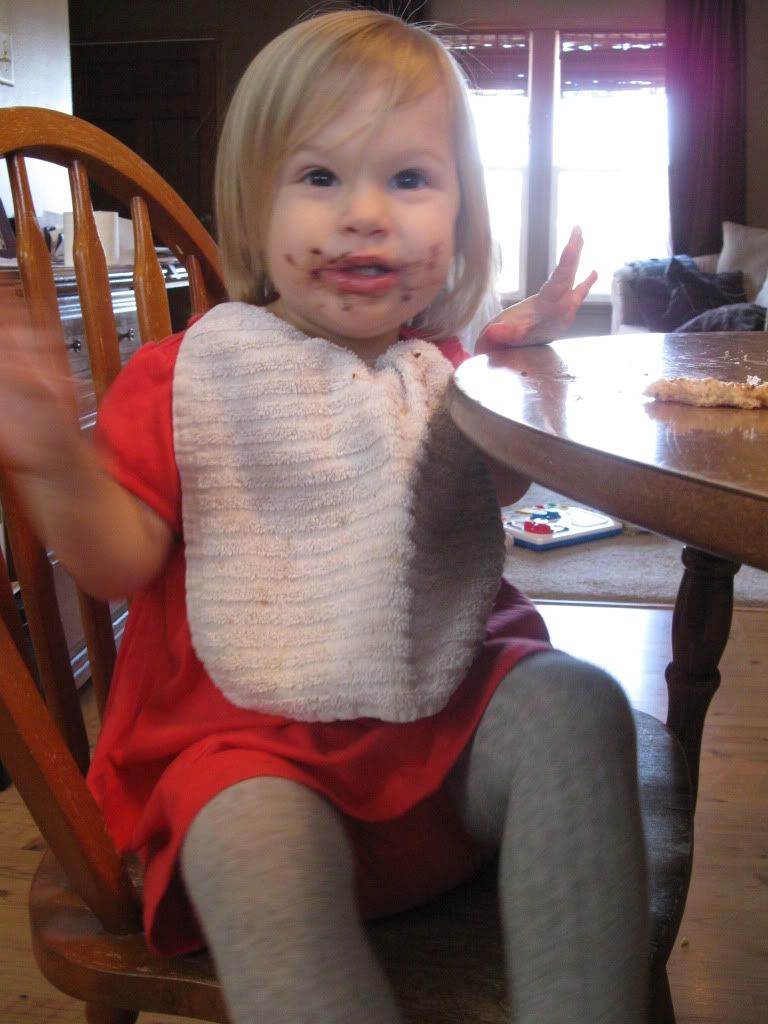 Life has been all little rough on Molly lately. Last week, I decided it was time for the pacifier to go. I hadn't bought any new pacifiers for awhile and we were down to one left. Last week I noticed the last pacifier was starting to show signs of wear and was beginning to break down. I couldn't give it to her again due to the risk of choking or something crazy like that. This was all part of my plan. Now, I was forced to begin the de-pacification process. Little birdy has been a trooper and one week later, she no longer asks for it! I really truly can't believe we are here. I can't think about it too deeply or else I'll get all weepy..cuz my little birdy is getting big. Not too long ago I could have never imagined we'd be here. No pacifier. Check. New bed. Check. I'm thinking potty training is next....
Now I have to warn you...this next picture is hilarious.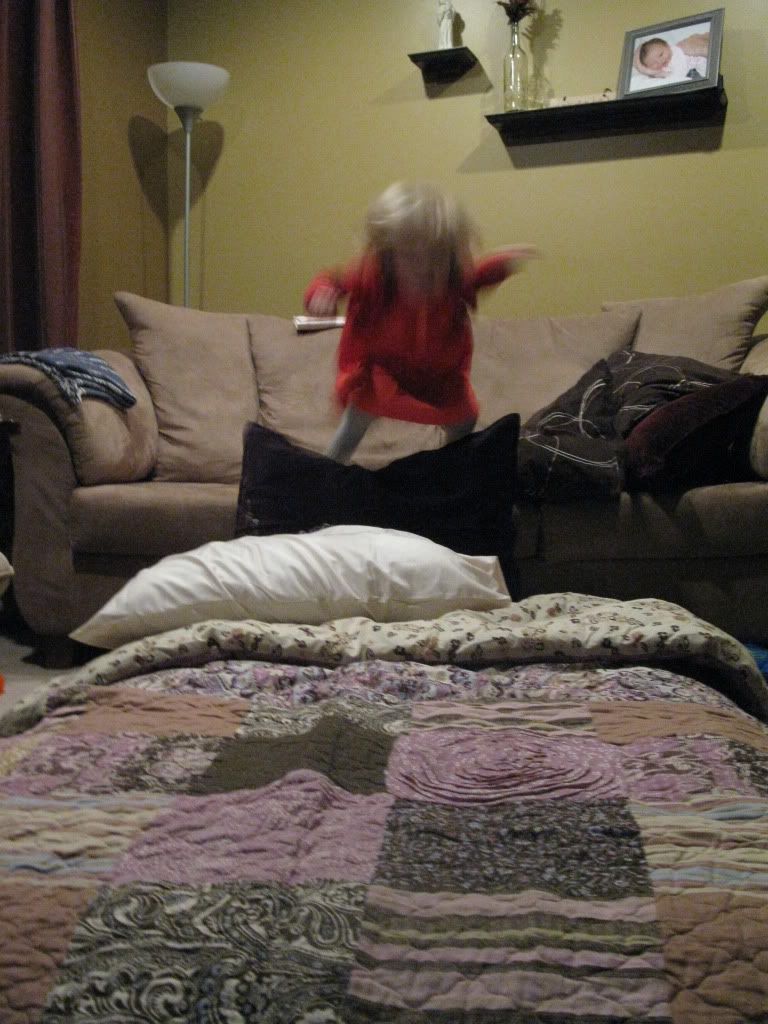 We let Molly play with her new mattress, because frankly she was too darn excited not to. I was sitting on the rocking chair and Marshal was on the floor next to her and we were watching the news. Suddenly, Molly goes flying through the air and Marshal was like, did you see her? And I was like, what?? She just decides to jump from the couch to the mattress because she is a rock star. It was honestly one of the funniest moments in my life. I asked her to do it again, and she did....over and over again.
Happy hump day!
~Margaret