I have begun to really enjoy the days following a holiday. Although it is always hard to leave family and get back to the regular routine of life, I have begun to really appreciate the quiet and calm of the days in between. I will always feel slightly depressed after such an occasion, but how can you really be sad when you have Molly Bird say cute things like "Easter bunny" and tripping over plastic Easter eggs scattered everywhere.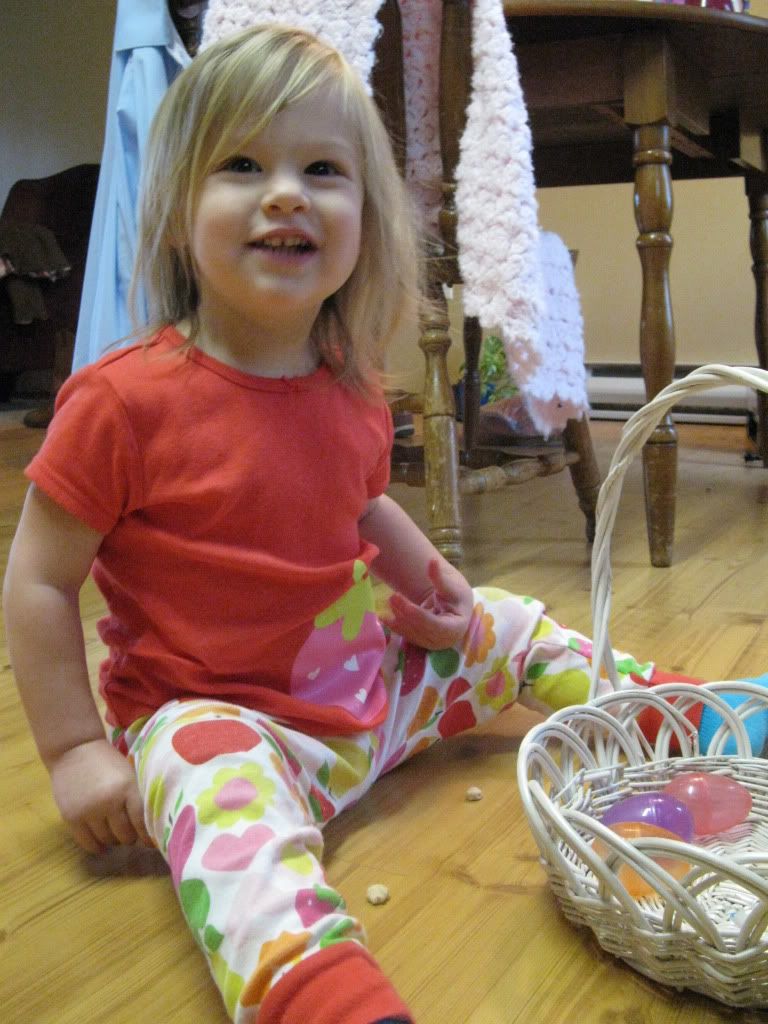 I love having the Easter baskets all over the house days after the holiday has past. Not just because watching someone (aka Big Marsh) nail the basket unknowingly hooking it with his giant size foot and scattering eggs everywhere will make me laugh like I'm drunk every time, but because Easter crap all over the house fuels my holiday loving tank.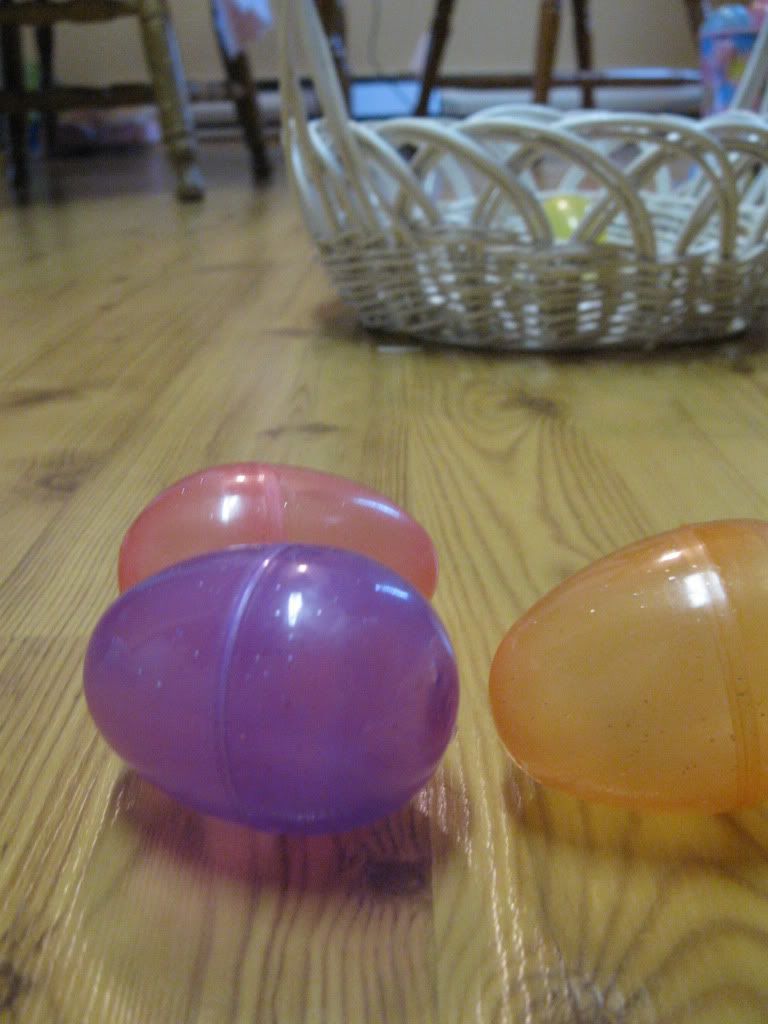 I wasn't going to buy plastic eggs, but these were sparkly :).
I've had my eye on a toy coffee maker for awhile now and my mom found it on sale, so we got it for Molly for her birthday. She likes to help when I make coffee, so I knew she was going to love it. Now, in the mornings when I make my cup of joe, she's at my feet making her own. I love her imagination.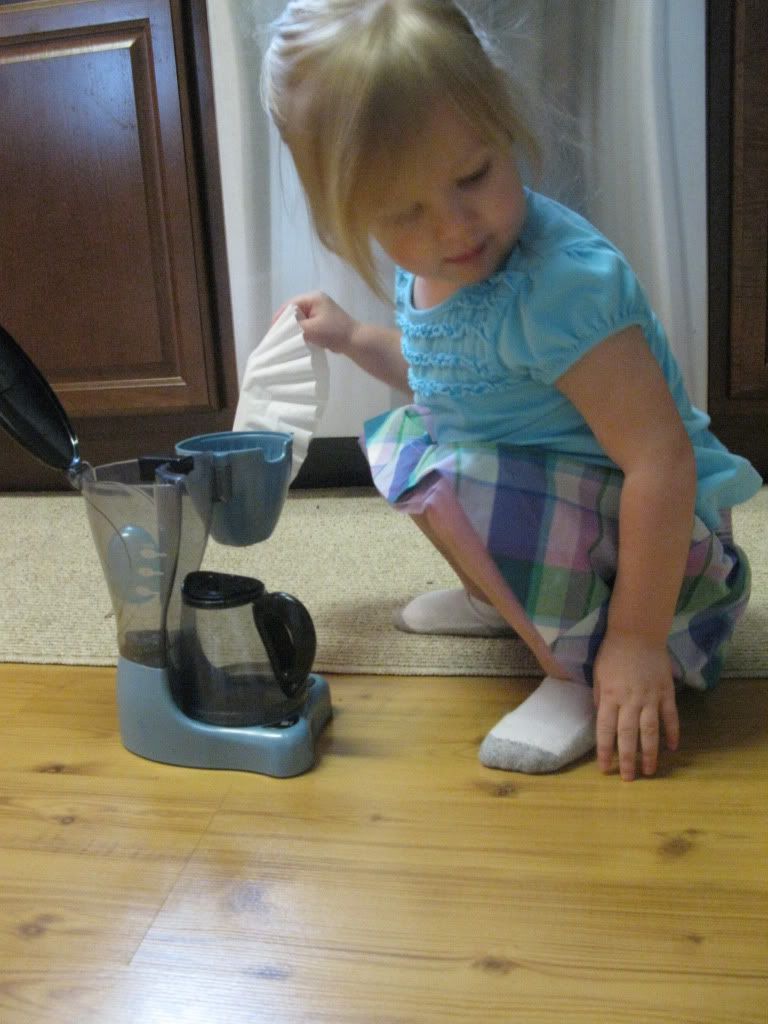 It's definitely one of those toys that I know is going to make a mess in the end, but it's totally worth it.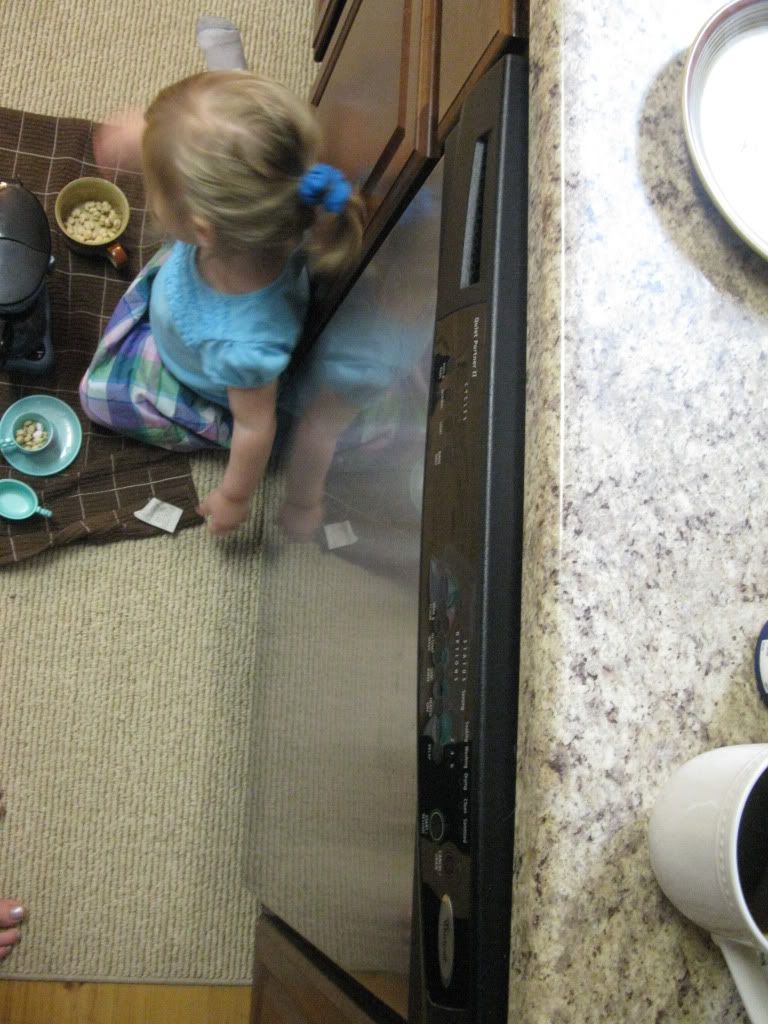 The other evening we christened the driveway with chalk. Nothing is more enjoyable than marking up the cement with Easter egg shaped, pastel colored chalk.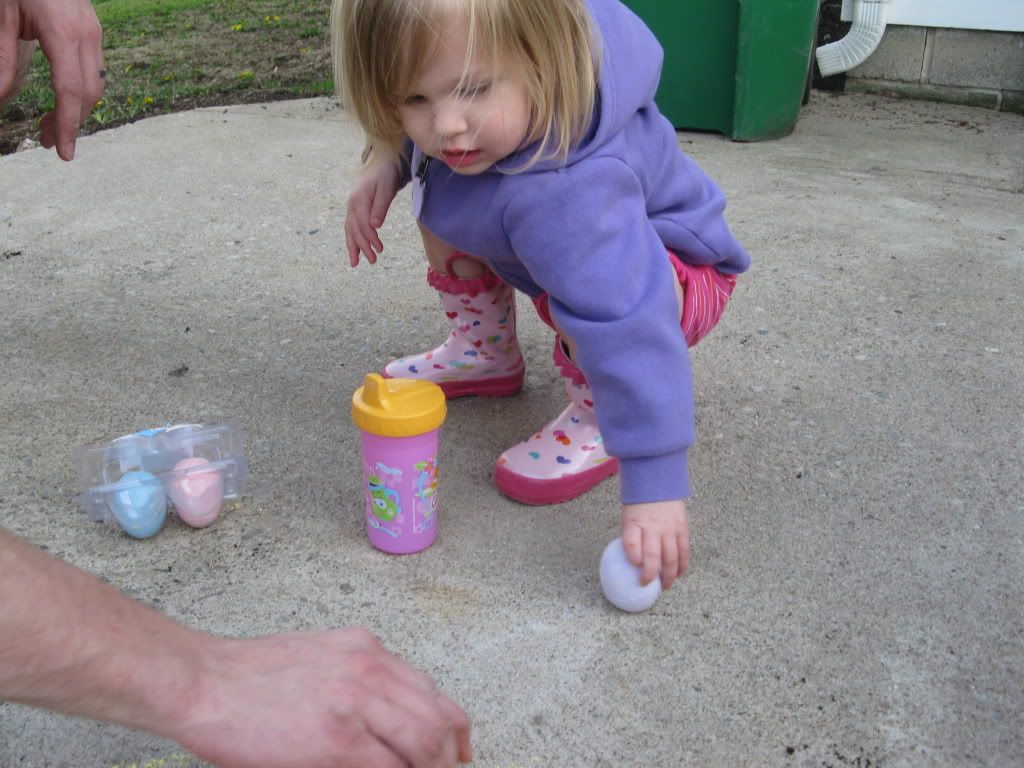 I love spending time after dinner outside. It makes bath time more meaningful, it make babies more sleepy and, mostly, it chills me out. Fresh air is so inviting after this winter.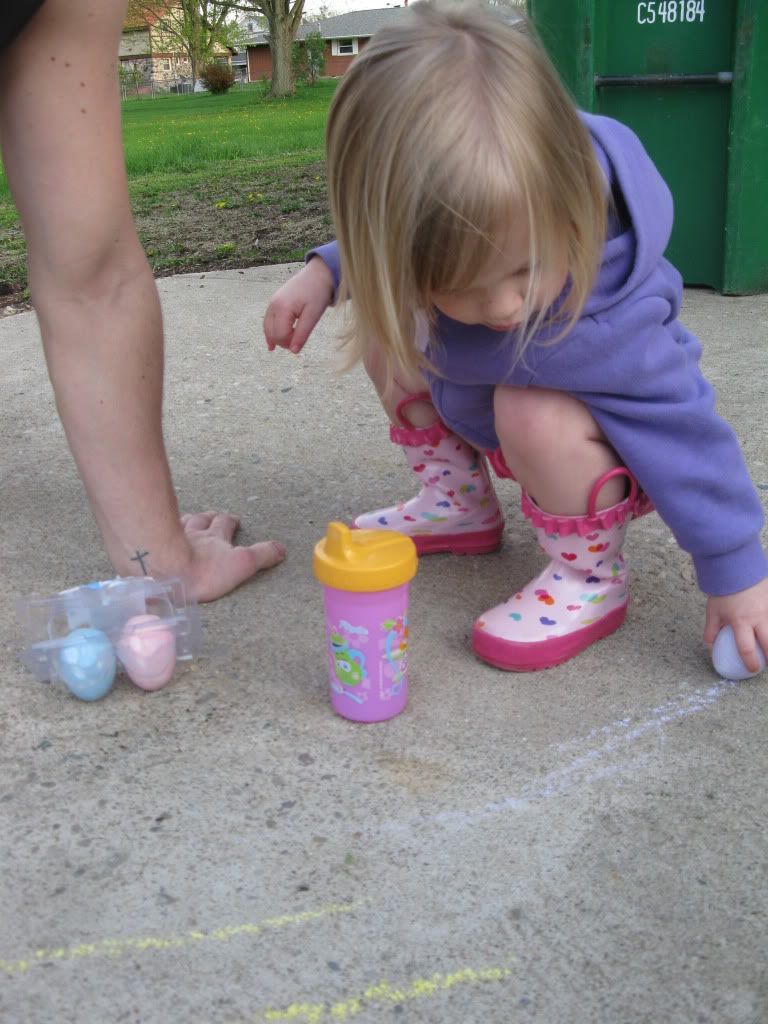 The in between days, the aftermath... it's full of coffee mug mornings, chalkin' up driveways and spending time with my loves...I couldn't imagine anything better.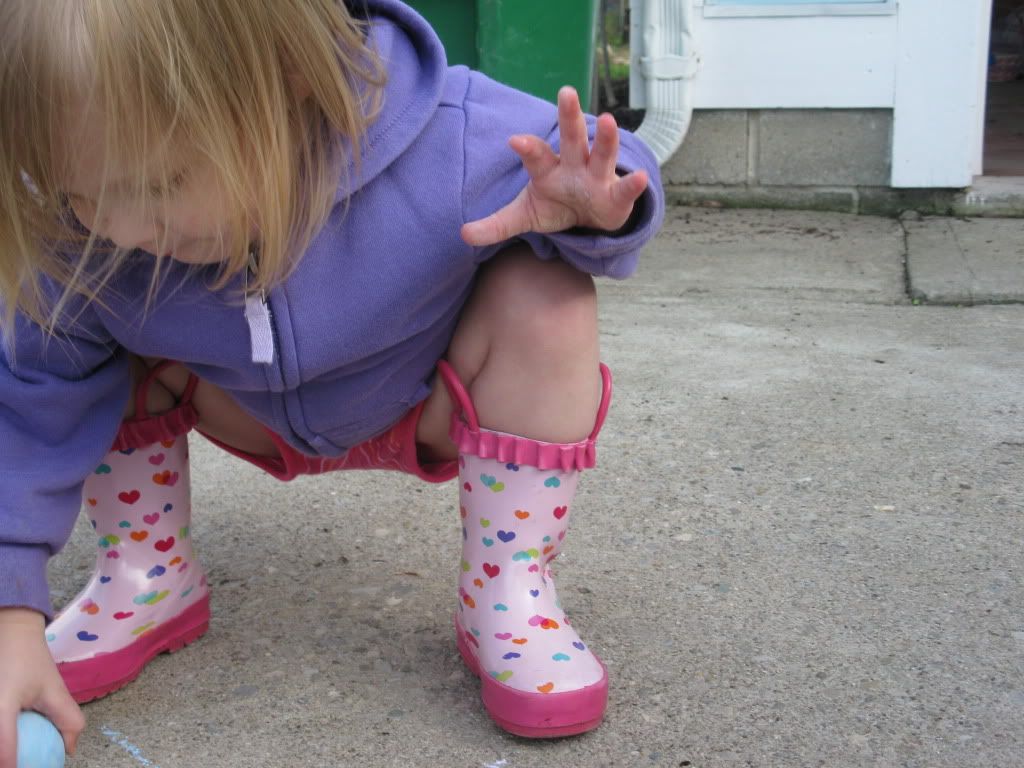 ~Margaret