Taking a quick break before the weekend gets crazy.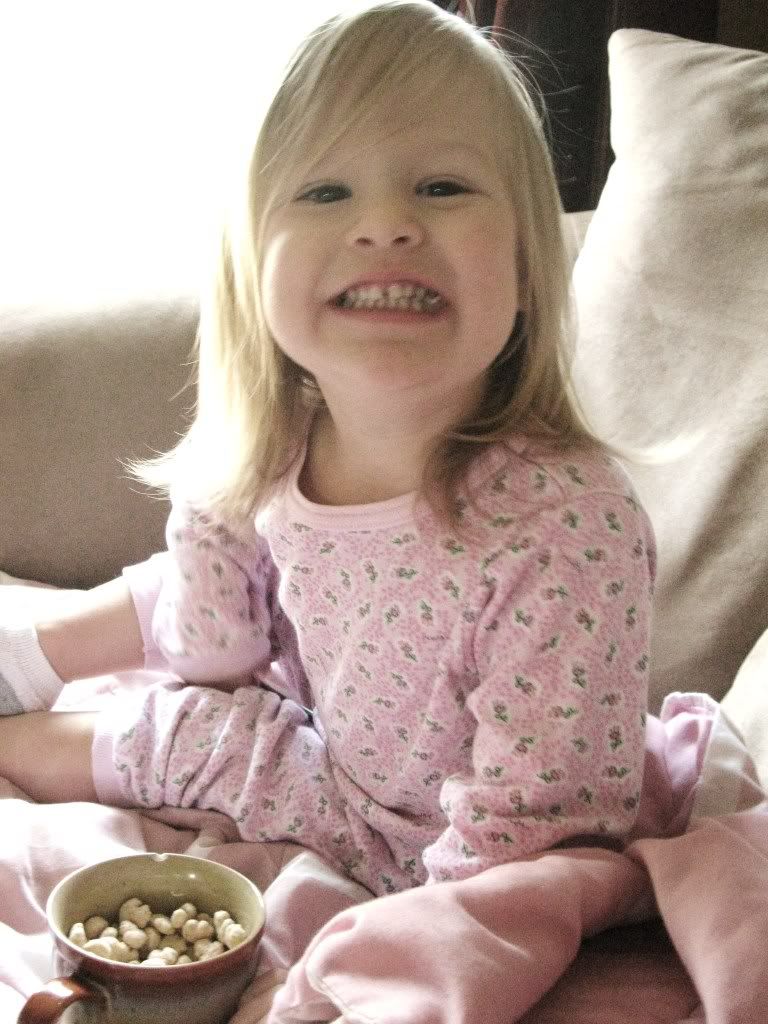 As much as I love lazy Saturday mornings with doughnuts and cheerios and jammies until noon, I also love crazy, hectic, full o' family weekends. Big fun to come. But first there's work. Work that involves grocery shopping, dessert making and packing. More to come on our weekend later.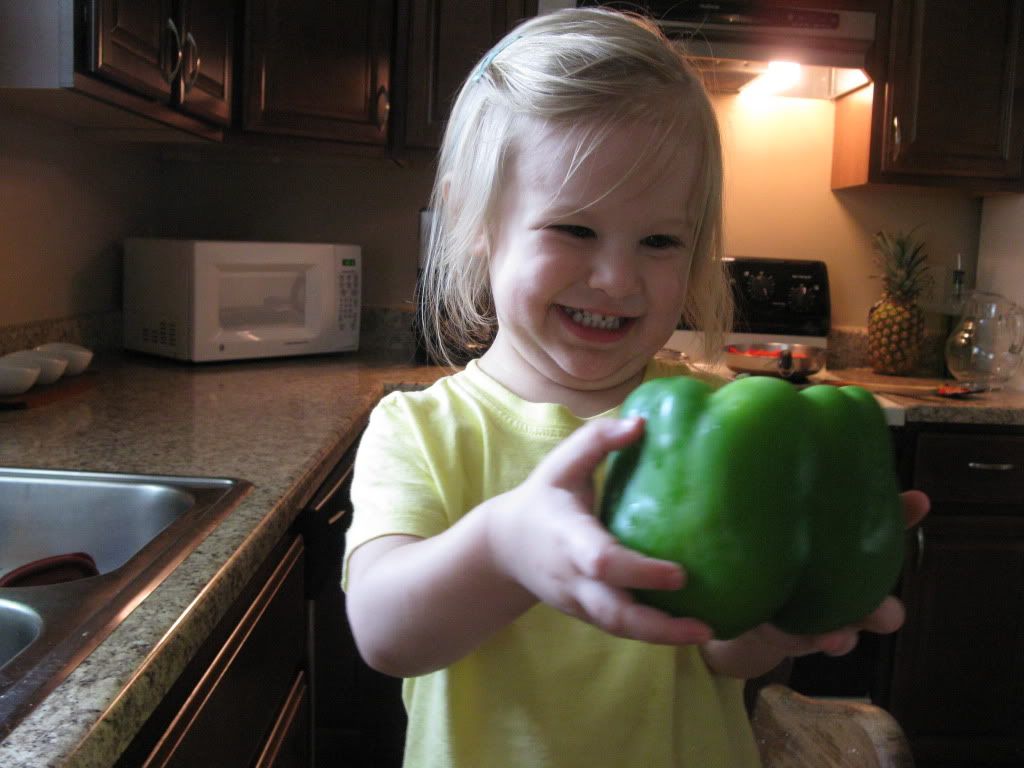 I had to post this picture not to show off the biggest green pepper ever, but to show off Molly's biggest most perfect double chin ever. Just sayin', girl's kind'a talented.
~Mommy Bird