Last night we made an ice cream run. The sun was shining, its hot out, it just wouldn't have been right if we ignored the calling of a medium vanilla cone (with sprinkles on top). And the more pregnant I get the more I crave/desire/long for an after dinner dessert.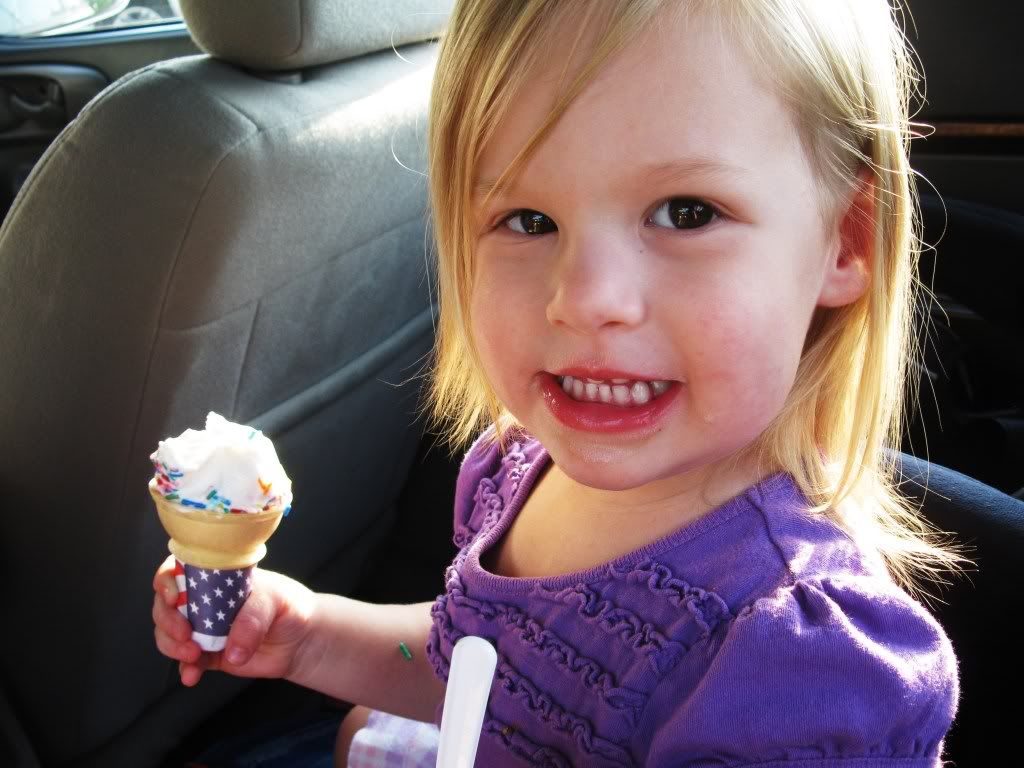 Molly had her very first ice cream cone ever. Even though I ate most of it, she did a really good job handling it and everything. I thought, for sure, we were asking for a huge mess. But, as usual, she surprised the heck outa us. Keeping the cone in the air conditioned car instead of the heat outside, i'm sure, also helped prevent a big sticky mess.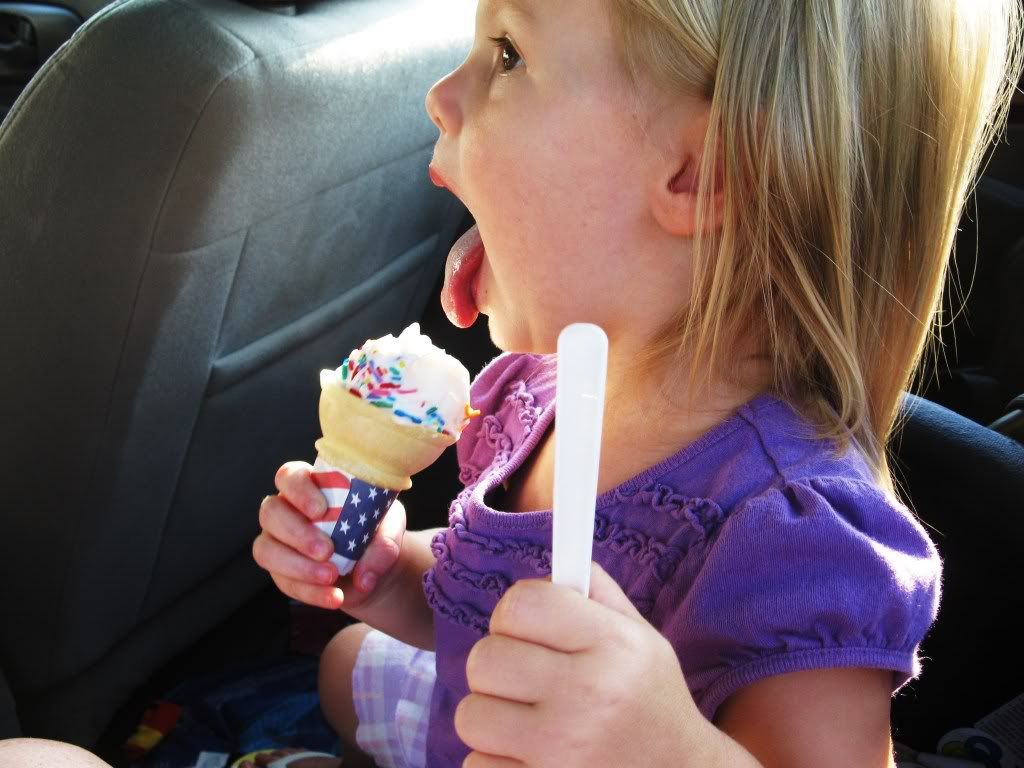 Now, I'm not saying Jim's Dairy Bar is anything compared to the awesomeness of the great Tasty up north, but Jim can produce a pretty sweet vanilla cone. The only mistake I made, was letting Molly sit in the backseat, out of her carseat. She did not want to go back in when it was time to go.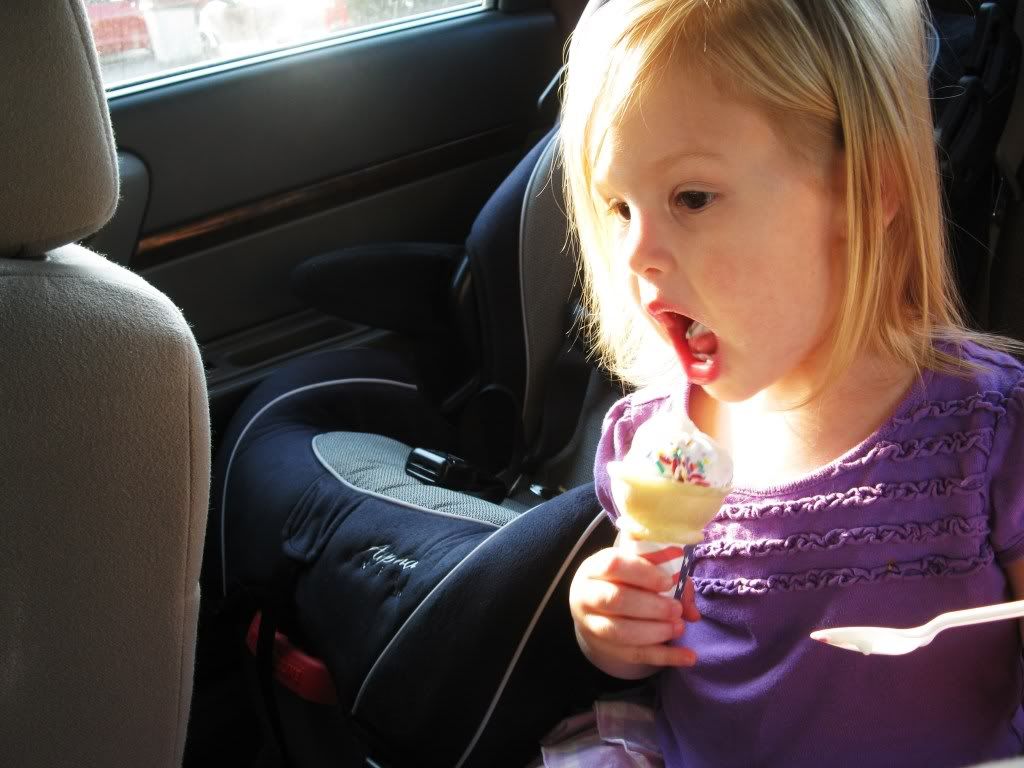 Enough about ice cream...
Happy Friday!
~Margaret