First pool day of the year was Monday. We sure kicked the season off with a bang. On Monday, we decided to check out a local public swimming pool, just to see if it was manageable and somewhere I could take Molly this summer, instead of driving all the way back home for a pool day. But, it was crazy. No...insane. Absolutely nuts. The joint was so busy you couldn't move even if you were brave enough to venture into the deep end. The baby pool was full of parents sitting next to a toddler not really paying attention to the child but more so on their tan. And the shallow end was ruined by rowdy preteen boys not caring if they smack right into or splash your baby. It was ridiculous. I couldn't even get a picture in.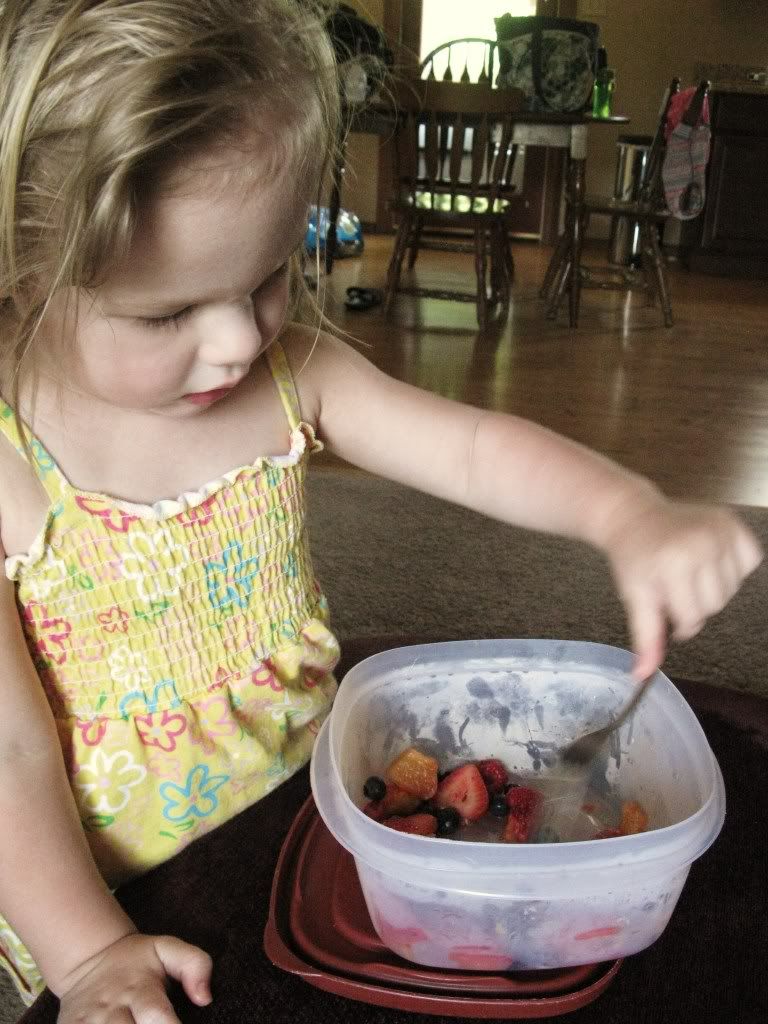 After pool hair and snack.
And it's not like I'm not use to public pools. I'm use to crowded waters on nice hot days, but this was different. Different in the way that the people were different.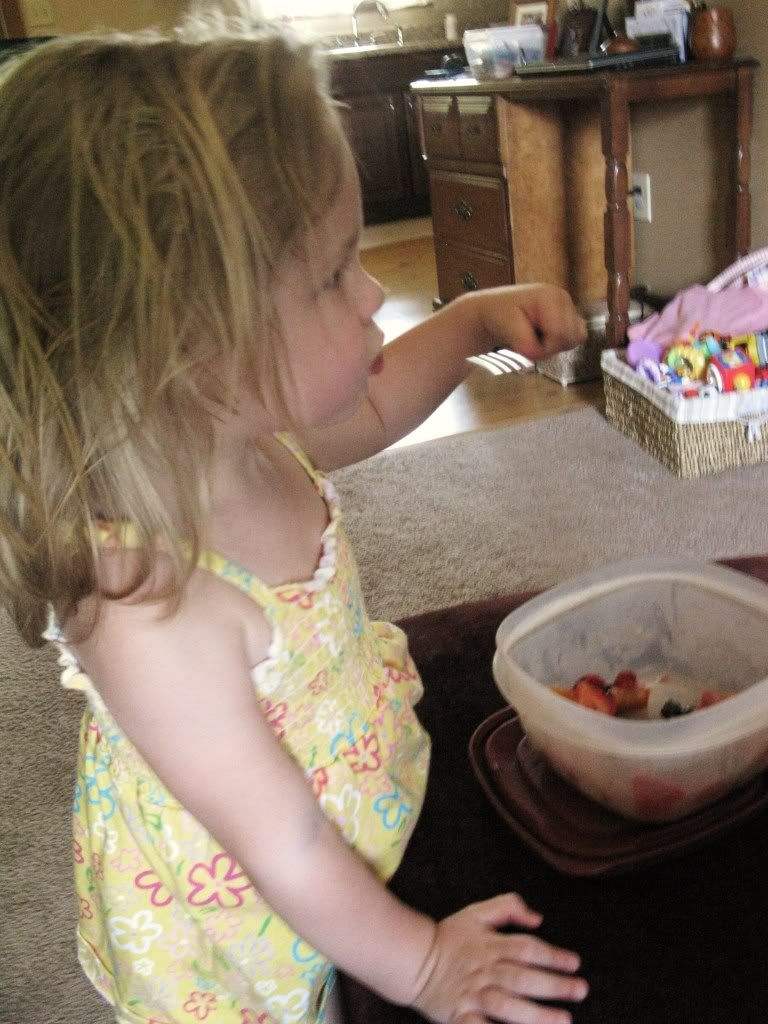 Anyways, I think Molly still had fun and we all got a little sun. I was wore out, but glad we tried. Today, we were a lot less adventurous and kept to the little blue pool in our backyard.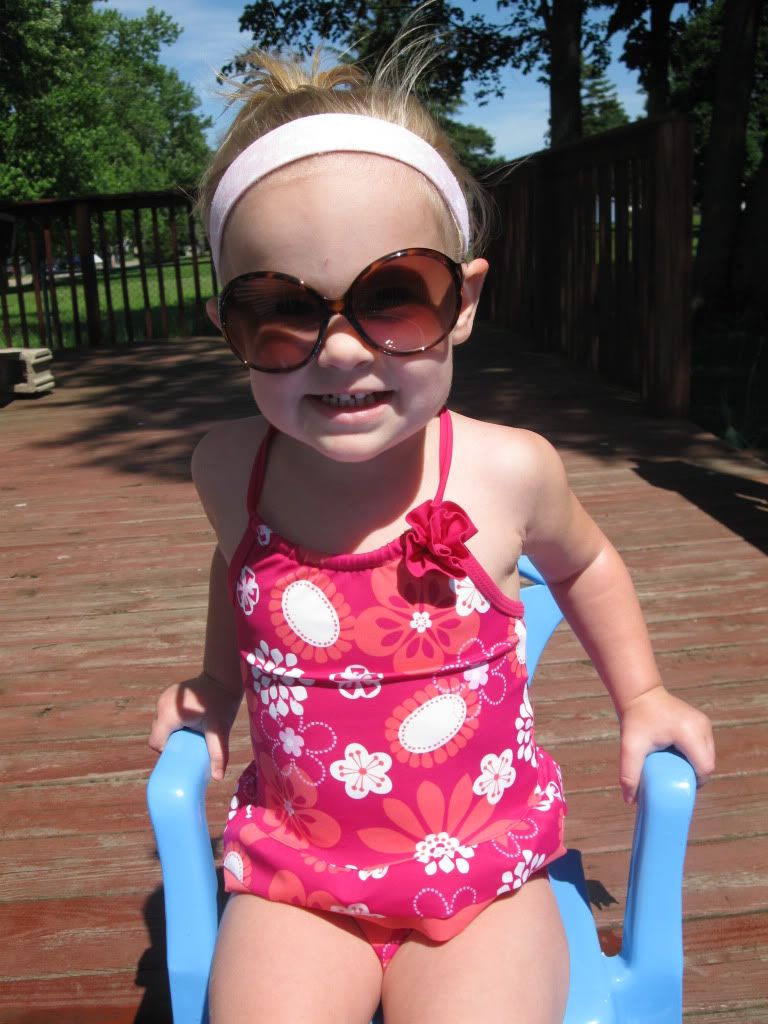 I think we spoiled her by going to the big pool, because today she got bored of her tiny pool pretty quickly. No super fun fountains shooting out of this pool. And no super fun strangers knocking her down left and right.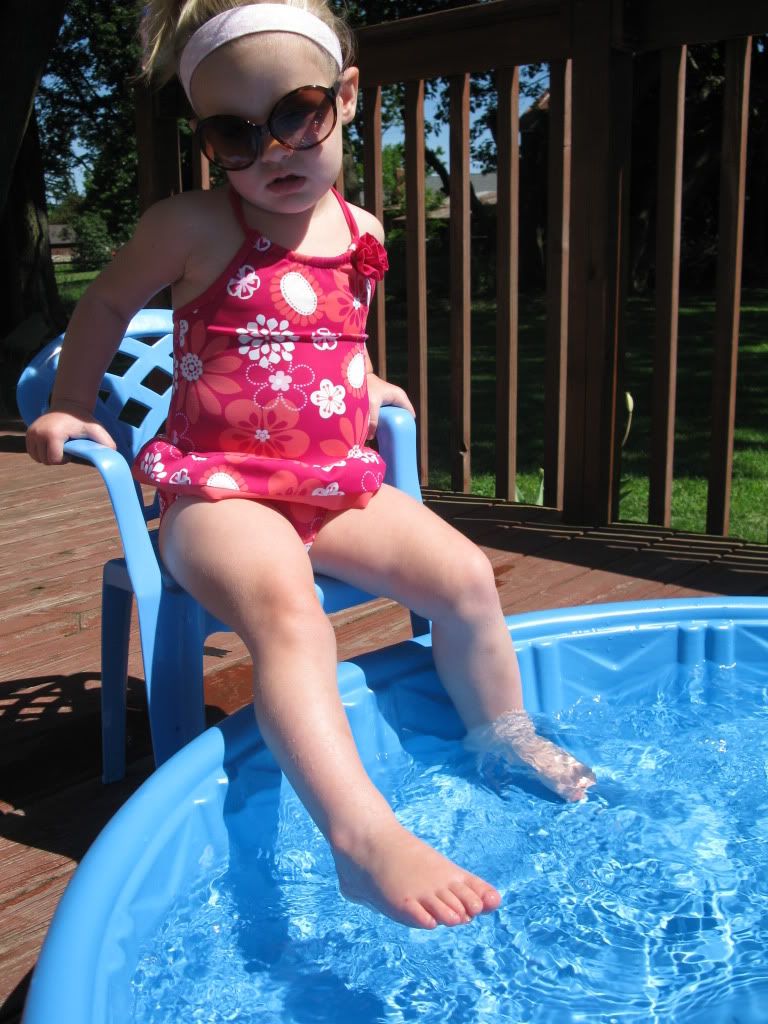 I'm really glad I went for the 1.99 chair at the store the other day, because it entertained her more than anything. And she looked super cute chillin' in it. Last year she kept kicking me out of my folding chair to try to dip her baby toesies into the water, so I wanted to secure my position by buying her own chair for the poolside.