Yesterday was cool and rainy. A perfect day for baking oatmeal cookies. A perfect day for not cleaning and organizing or painting and remodeling. A perfect day for being with my baby girl.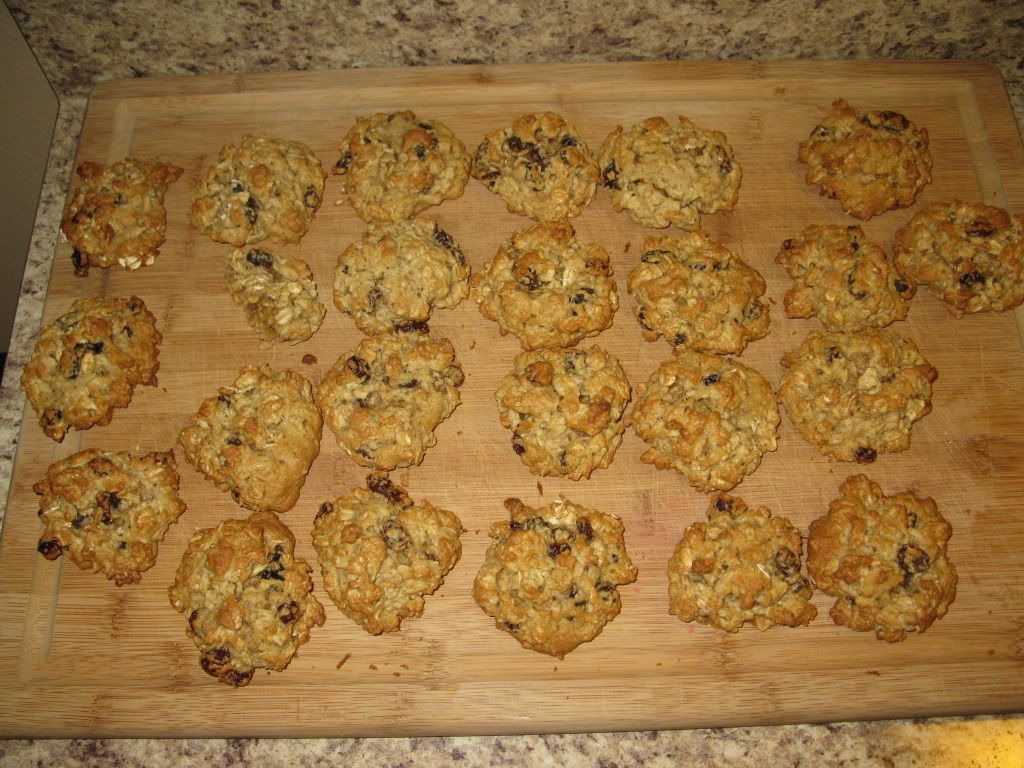 She loves to help in the kitchen. I love that she loves to help, but her "helping" requires a lot of patience from me and a lot of the time when I'm in the kitchen, my patience is gone. So I try when I'm baking for no reason (like oatmeal raisin cookies on a rainy day), instead of hectically throwing dinner together after an exhausting day, to let her help as much as possible. She is always so proud to say after we've finished that she helped.
Yesterday evening turned into the perfect evening to sit on the deck and eat cookies. I love our deck. We've been here for two years now and we still don't have any furniture picked out yet, but it has a really awesome step that makes for a really great seat.
She barely ate any of the cookie, but she kept it in her hand for the longest time. Every time she'd trip or stumble in the grass, she'd make sure not to drop the cookie even if that meant falling.
She's a nut.
I have been promising Molly a trip to the park for awhile now and today I decided to take advantage of the cool temperature and take a stroller ride to the park.
Before leaving, Molly decided she NEEDED to bring two books. She didn't open either book once, but she was really happy to have them. She also has recently started telling me where to turn on our walks and which roads to go down. I love that she has opinions. Every walk is an adventure, every road is new and each and every barking dog is a new friend for Molly.
~Margaret