Today was HOT. The past few days have been hot. Not just normal it's-summer-get-over-it-hot, but dangerous, sweating-just-being-outside hot. I've been trying real hard not to break down and give in to t.v. and air conditioning, so early in the morning we make our way outside before it gets too impossibly hot.
When we head outside, we usually start with the swing. Girl loves her swing. Last year she wanted nothing to do with it, but this year I can barely convince her to get out of it.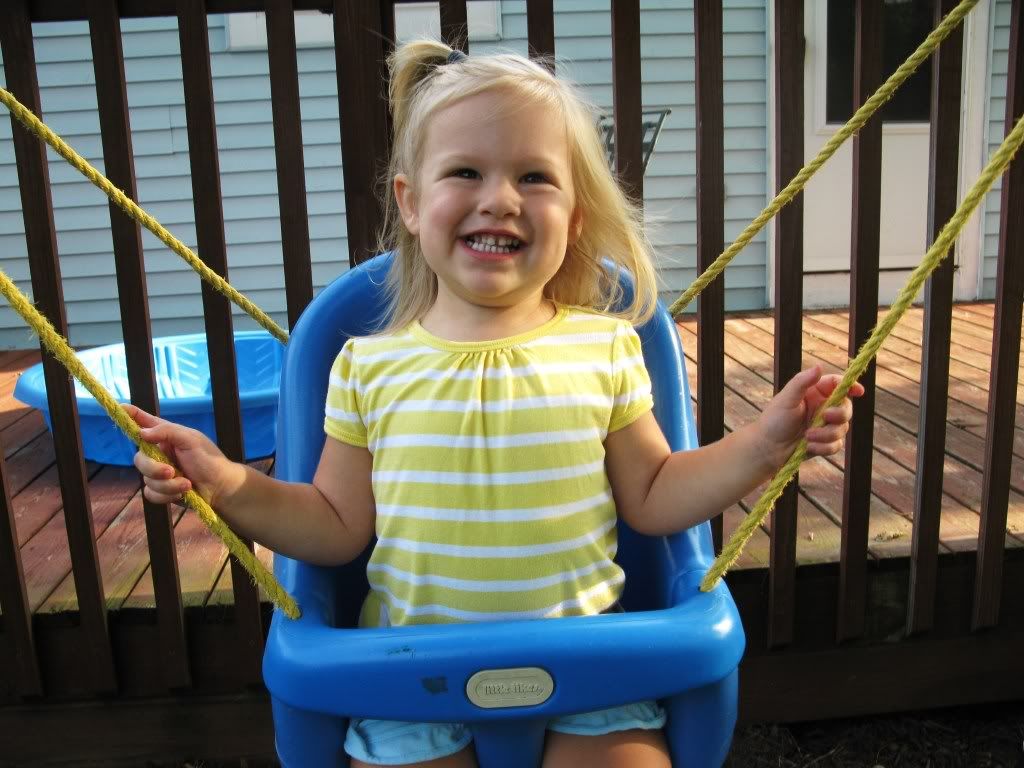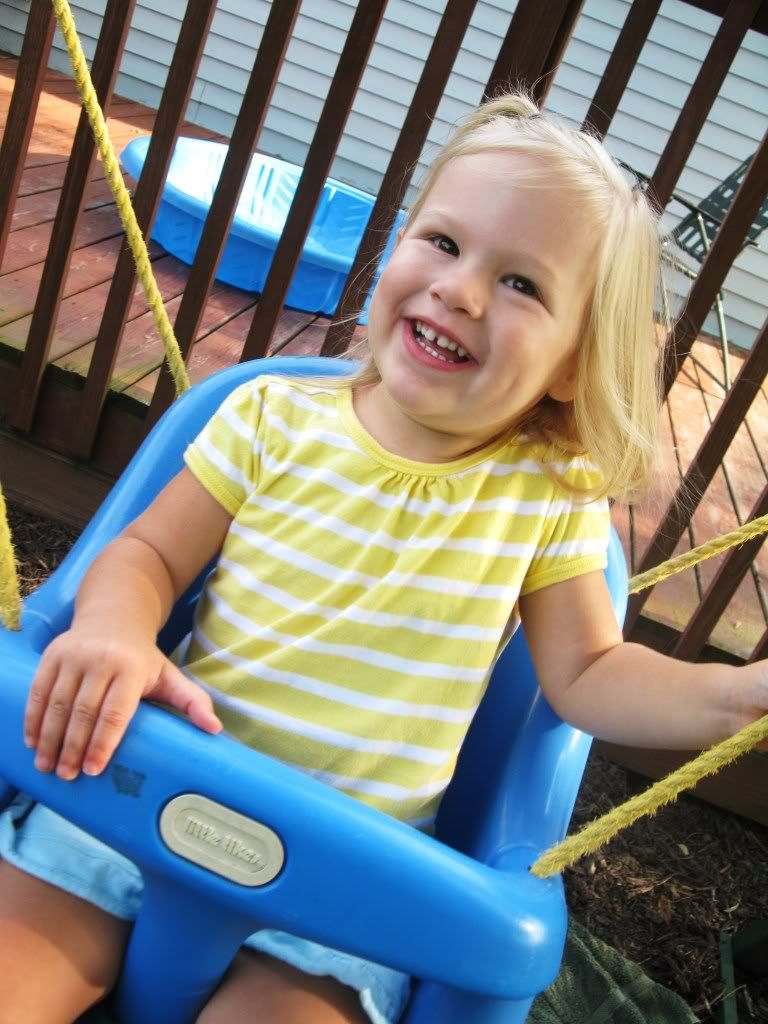 If only I could rig up a hammock next to her swing so that we both could catch a breeze.....
After we swing, we water the flowers....sometimes.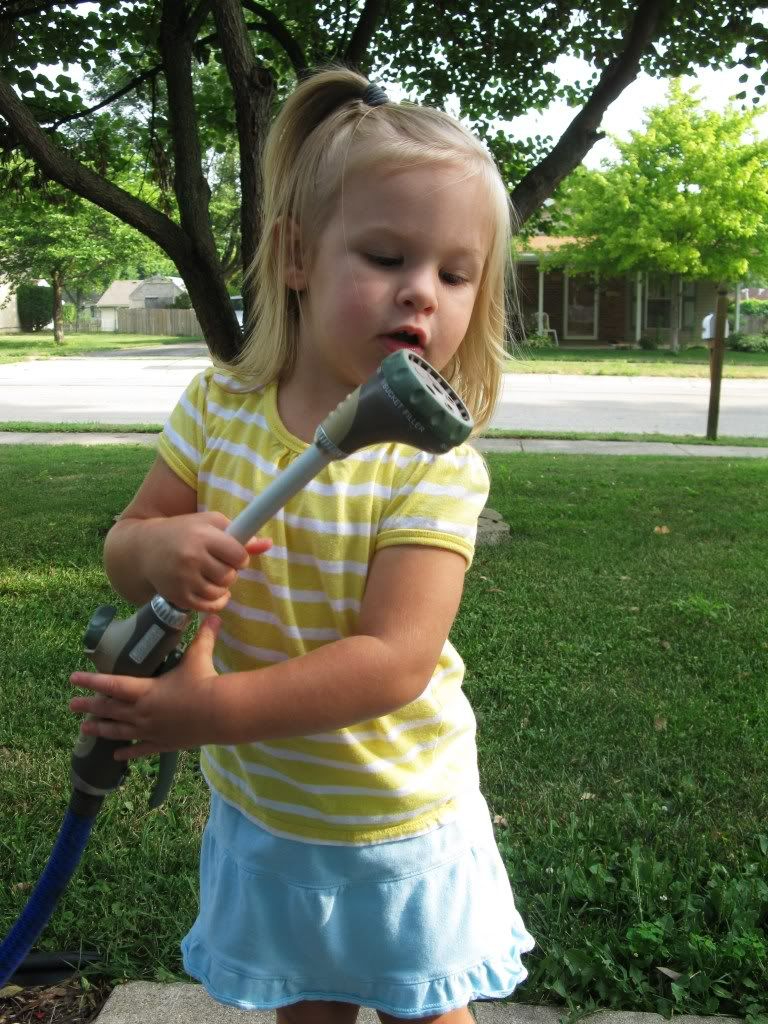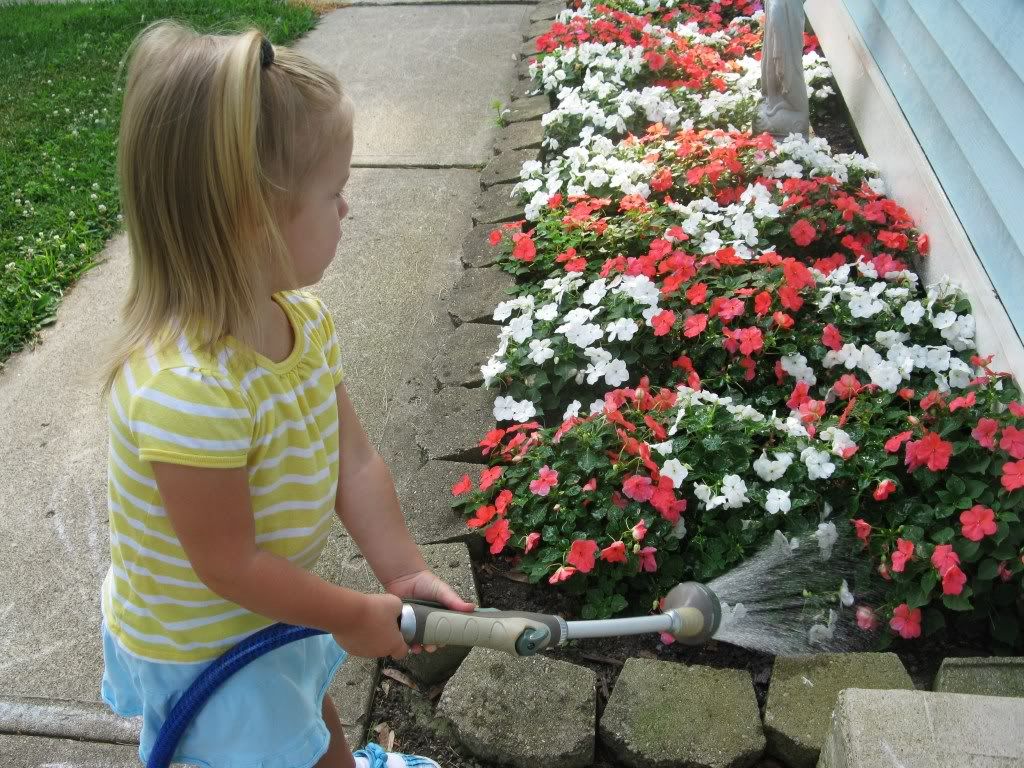 Molly has become such an amazing little helper. She really does a good job with the hose. If I give her a watering can, she just dumps it out on a single plant, which is hilarious but unhealthy for the little pink and white petals. Today while she was standing next to me watering the flowers, she looked up at me and said, "I'm soooo happy."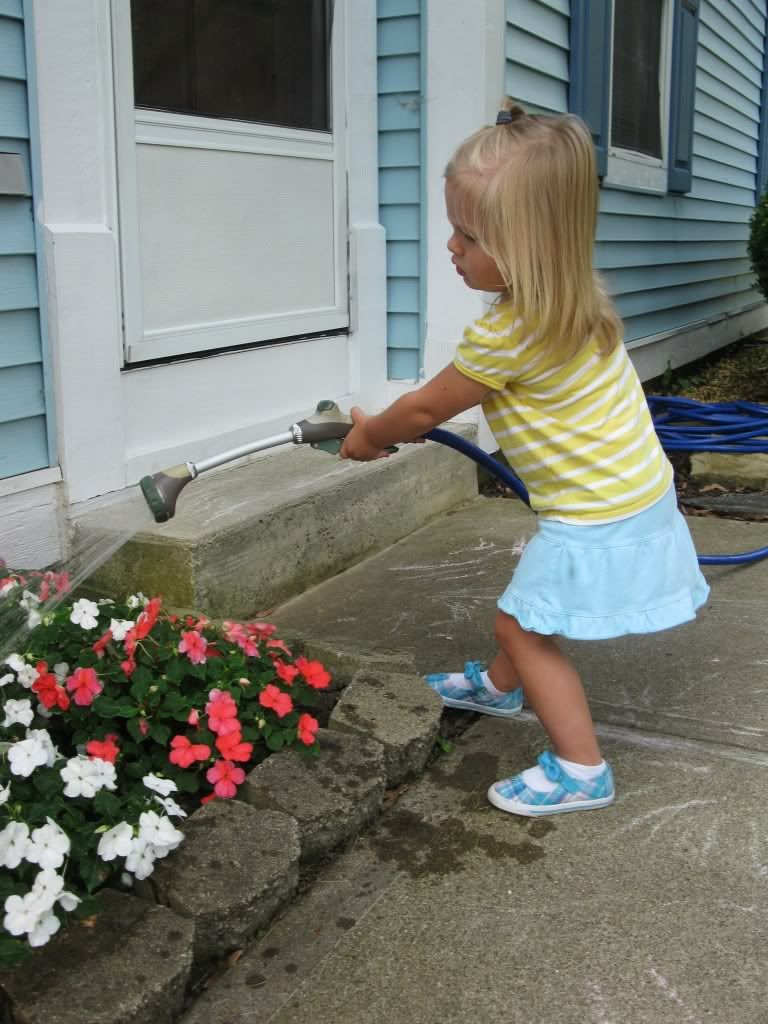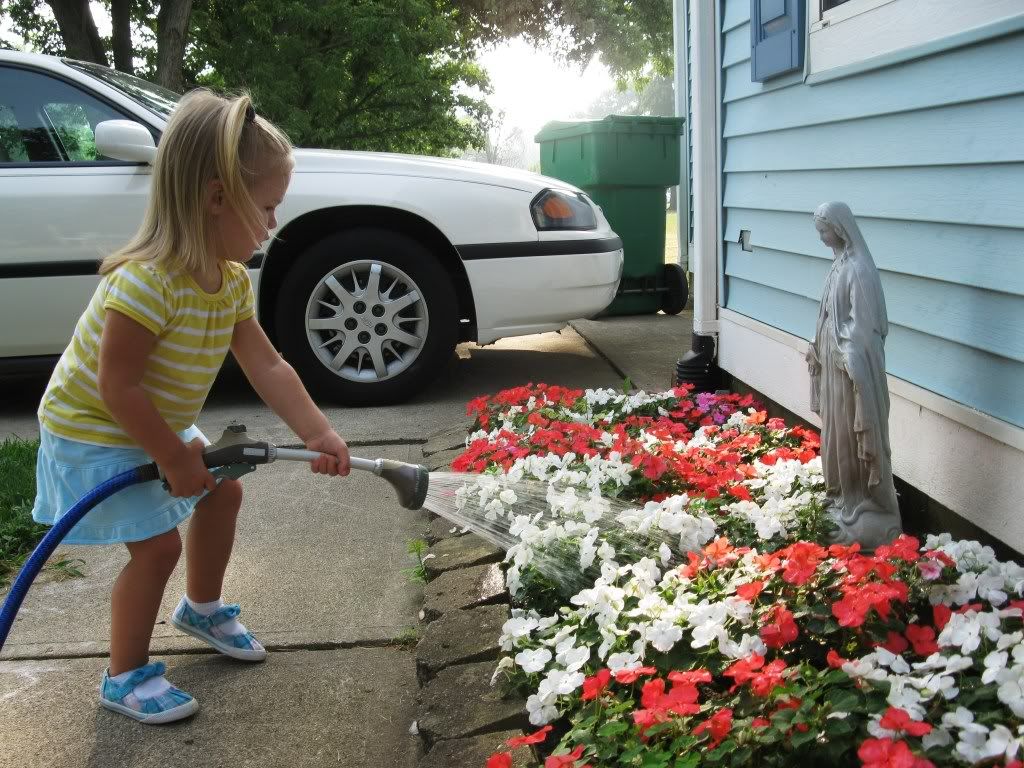 I don't know how many times your heart can melt in one lifetime, but mine has to be a big old pile of goop by now.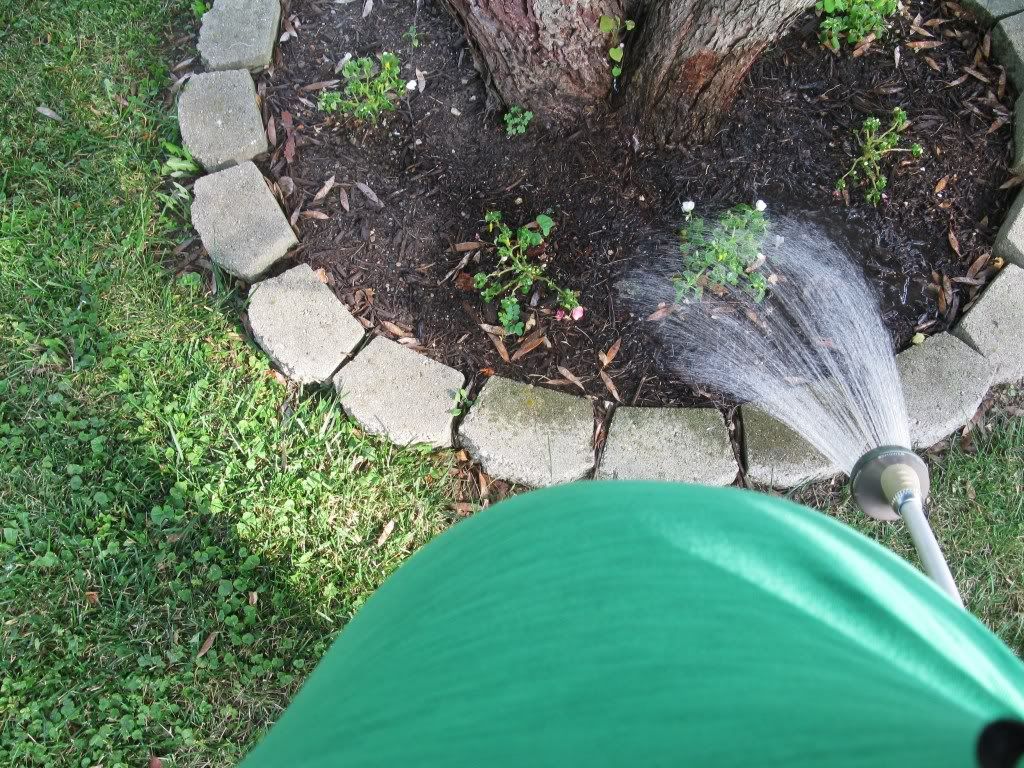 Updated belly shot.
Later in the morning, we pulled the side walk chalk out. I'm totally into activities that allow for me to sit while still being able to
participate, but by then we were sweatin' bullets.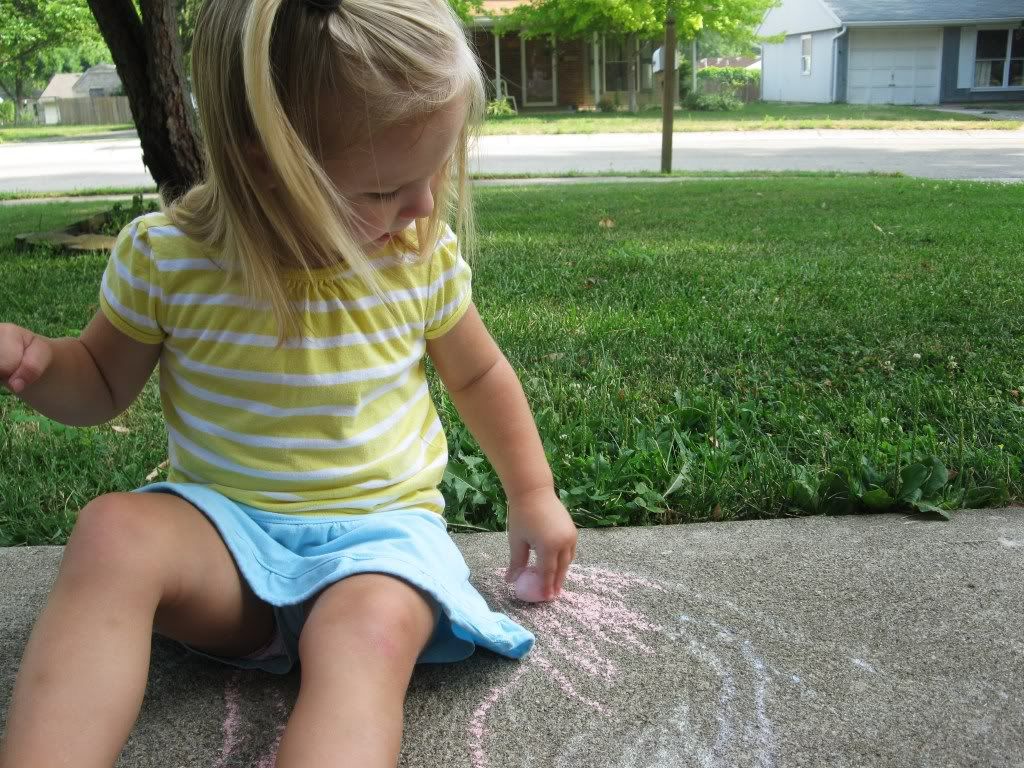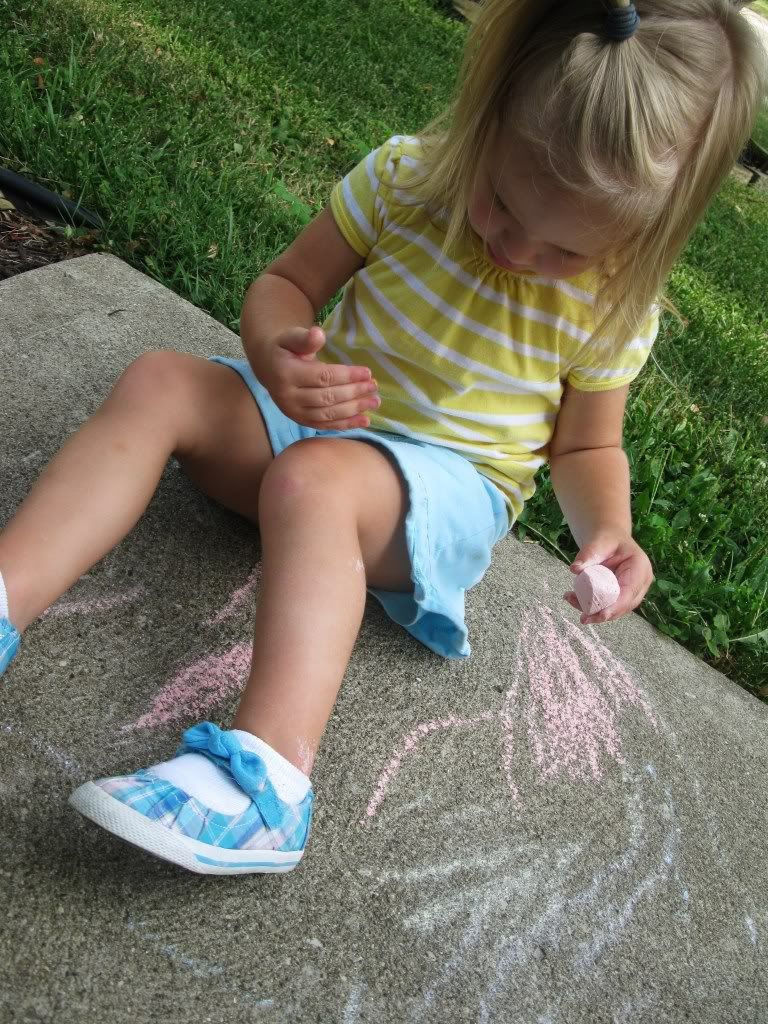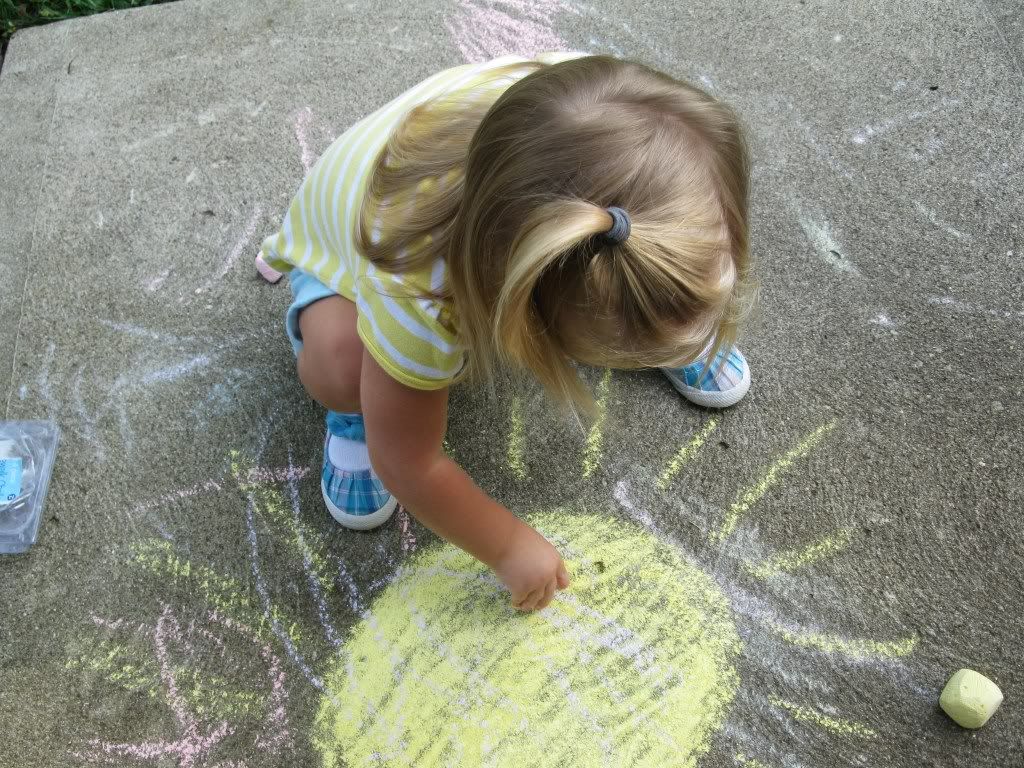 Stay cool, friends!
~Margaret