I chose this recipe for today, because I've never made brownies from scratch. Crazy. I know. I have very little experience working with bakers chocolate and I usually shy away from recipes that call for a double boiler. But my husband requested brownies last night and baking brownies from a box felt like cheating, so I decided to try out this new recipe. This recipe is from joyofbaking.com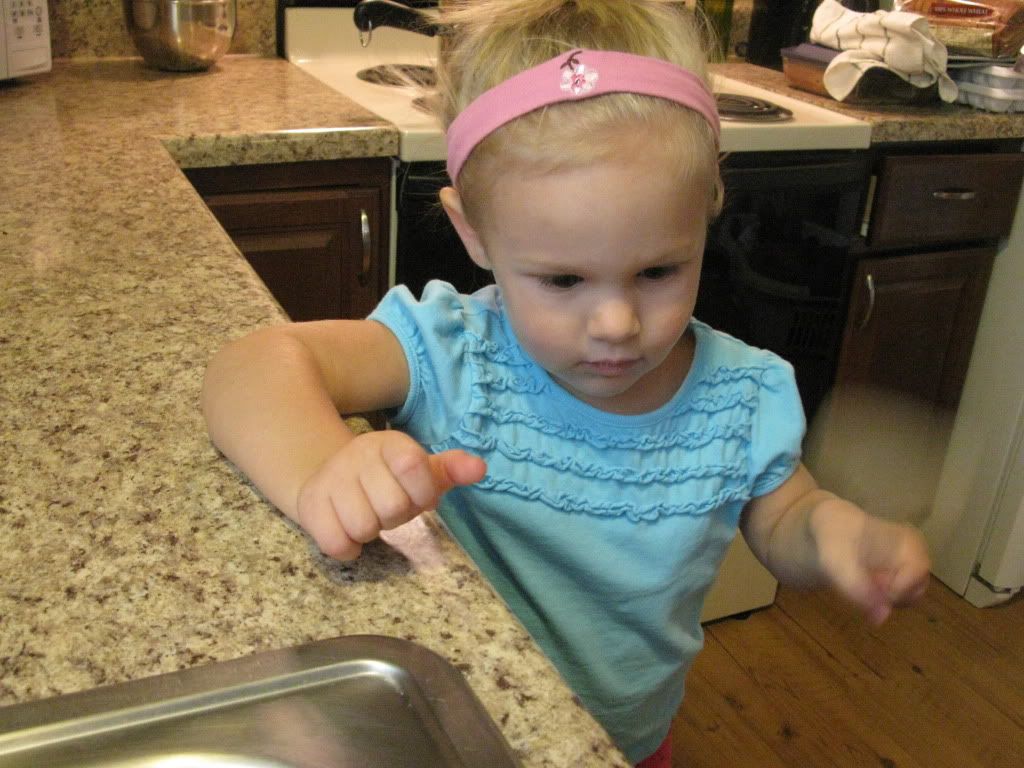 There is actually a spatula in Molly's hand but she's whipping it around so fast the camera barely picked it up haha!
I started to feel pretty confident that I had successfully accomplished this new recipe when I popped the brownies in the oven and started cleaning up the mess. And then I saw a half a cup of butter resting next to the vanilla and salt on the counter, unused. My heart sank. How could I forget the butter? I actually considered scraping the brownie mix out of each cup cake tin and mixing in the butter, until I realized it should have been melted in with the chocolate. Admit defeat and move on? Probably should have, but I had 4 more ounces of chocolate so I gave it another go.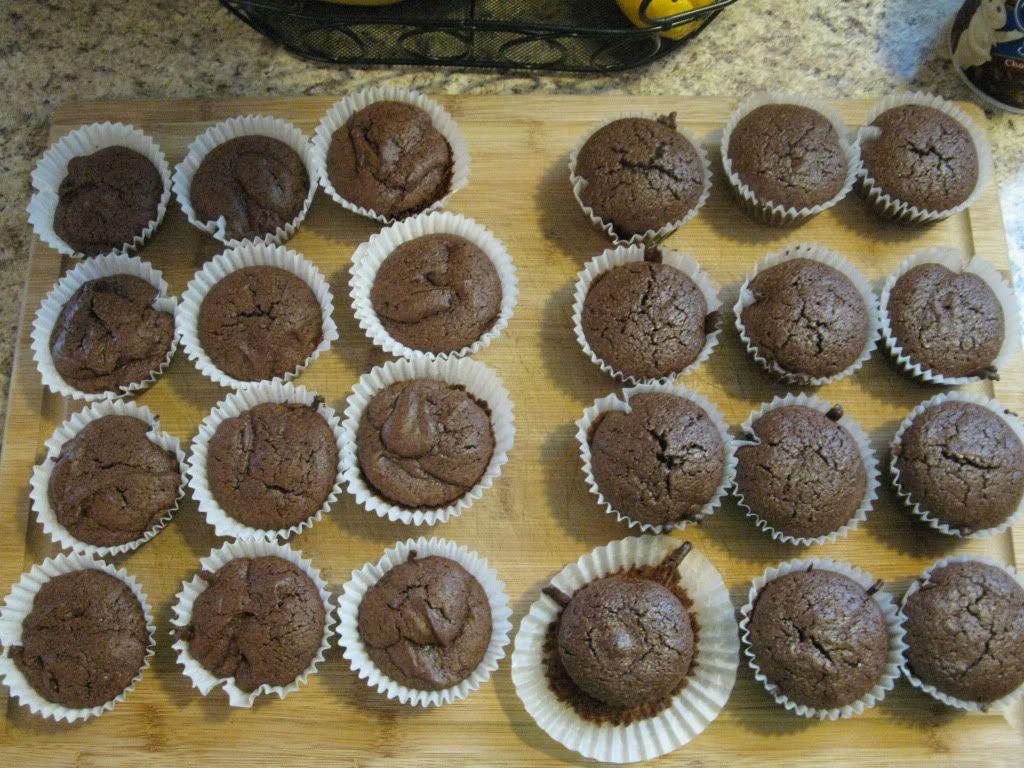 Can you guess which half has butter?
So what did I learn from this recipe? That using a double boiler isn't all that hard and bakers chocolate isn't as intimidating as it sounds, but making brownies from scratch really isn't all that worth it and can be a lot more expensive than a box..... especially if you forget the butter. I wouldn't suggest trying this recipe, I would however suggest trying something new in the kitchen that you've never tried before.