How is it that out of nowhere one day you just wake up happy? Things that bothered you as a teenager just don't, childhood achievements seem incomparable, and life just makes sense. Purpose. I believe I've found mine. And that makes me happy.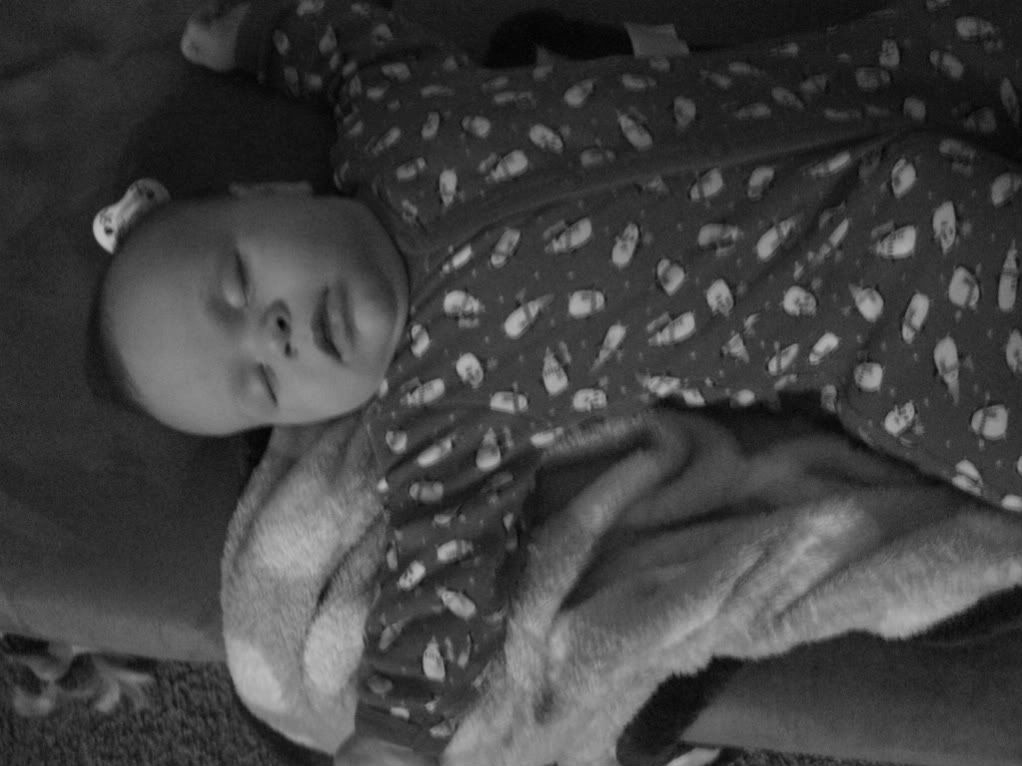 He's mushy and delicious. And she discovered how to smile for the camera and freak me out at the same time....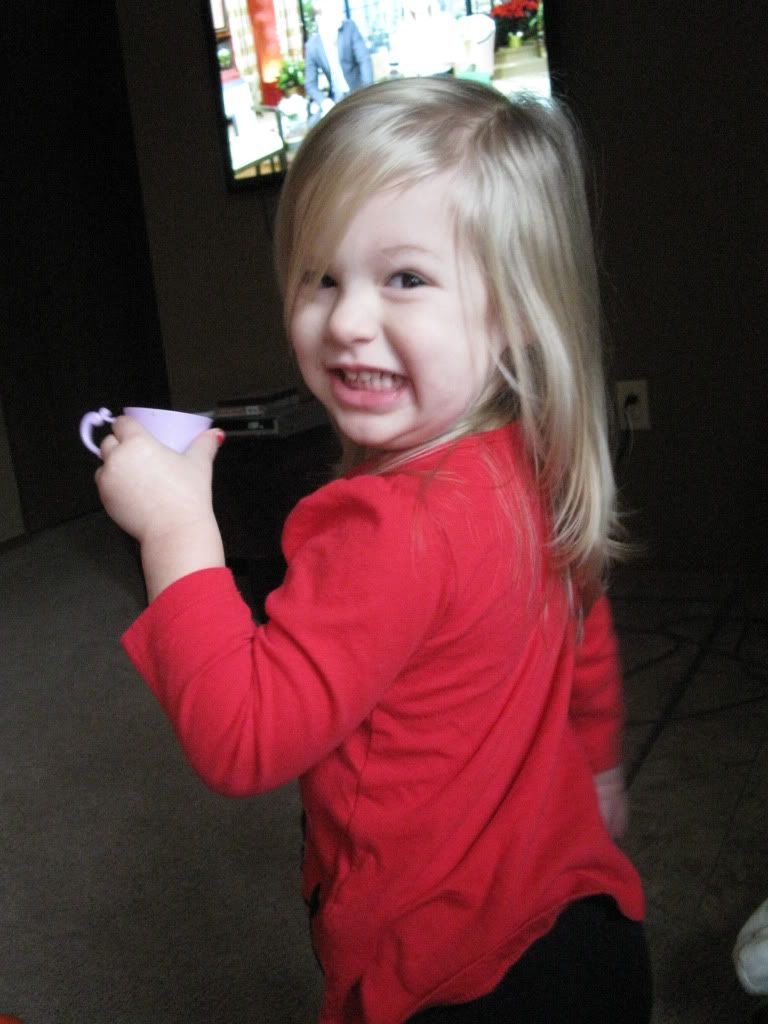 Cheers, kid.
Saint Nick finally showed up. He was a little late, but who really wants to give their kid candy in the morning. An after nap time appearance I think will become the new tradition.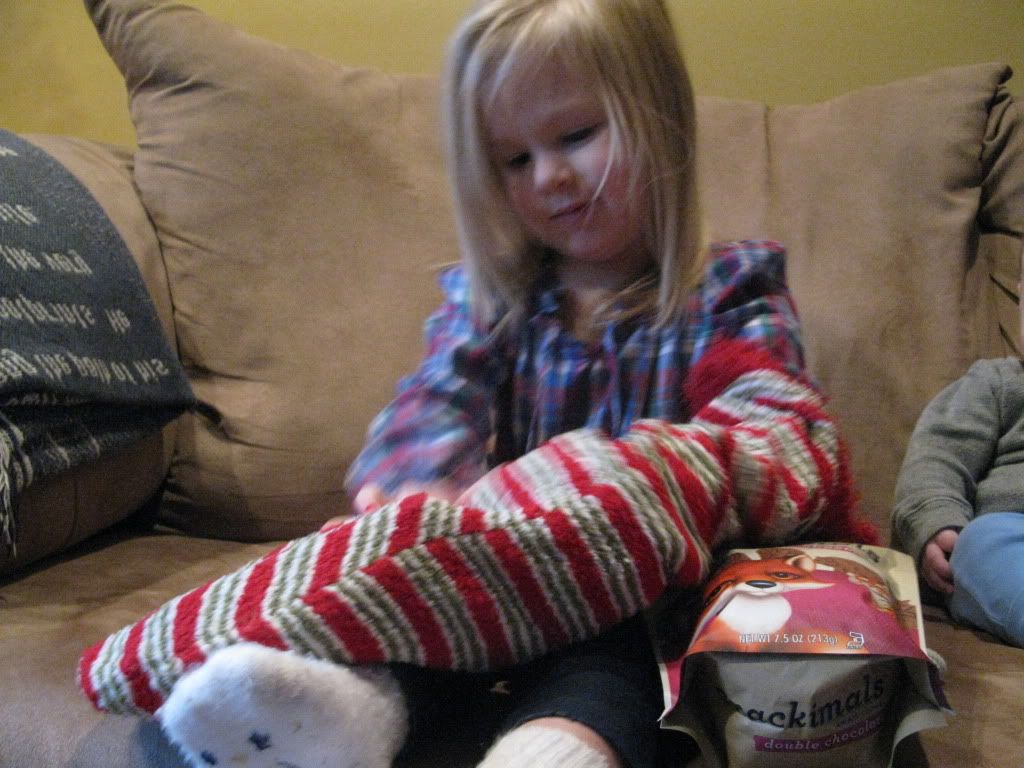 She was so sweet. She pulled the bag of chocolate Snackimals out of the stocking and if that would have been all that was in there, she would have been happy.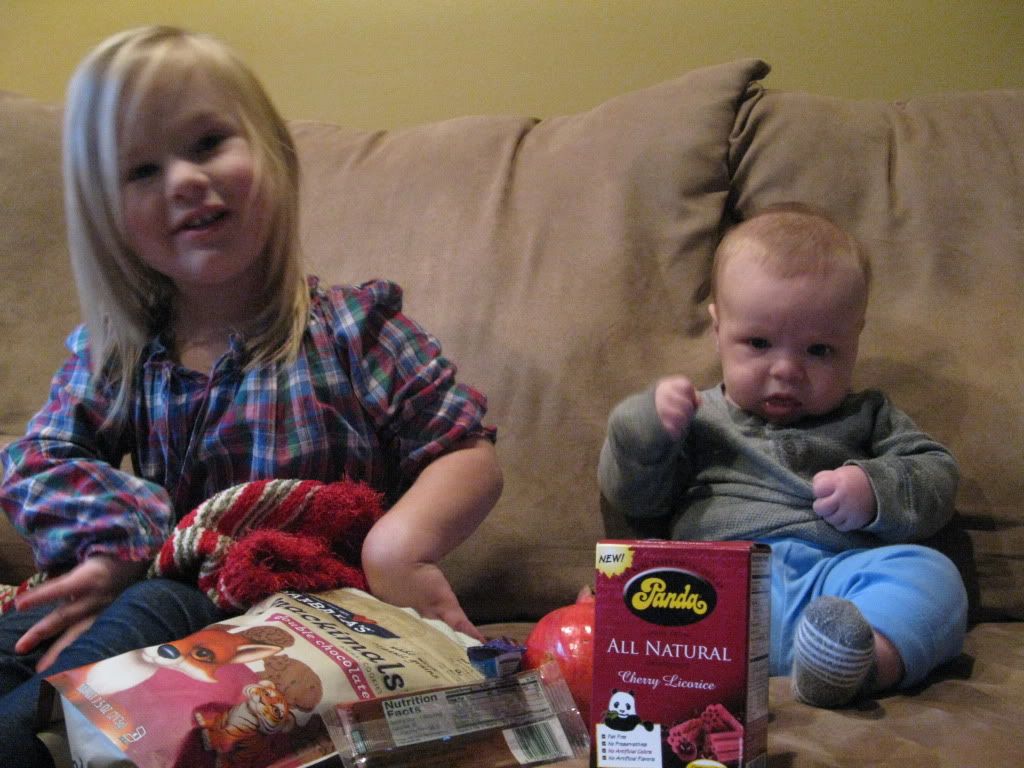 (Check out bear cub eyeing the panda licorice)
When she realized there was more, she went nuts.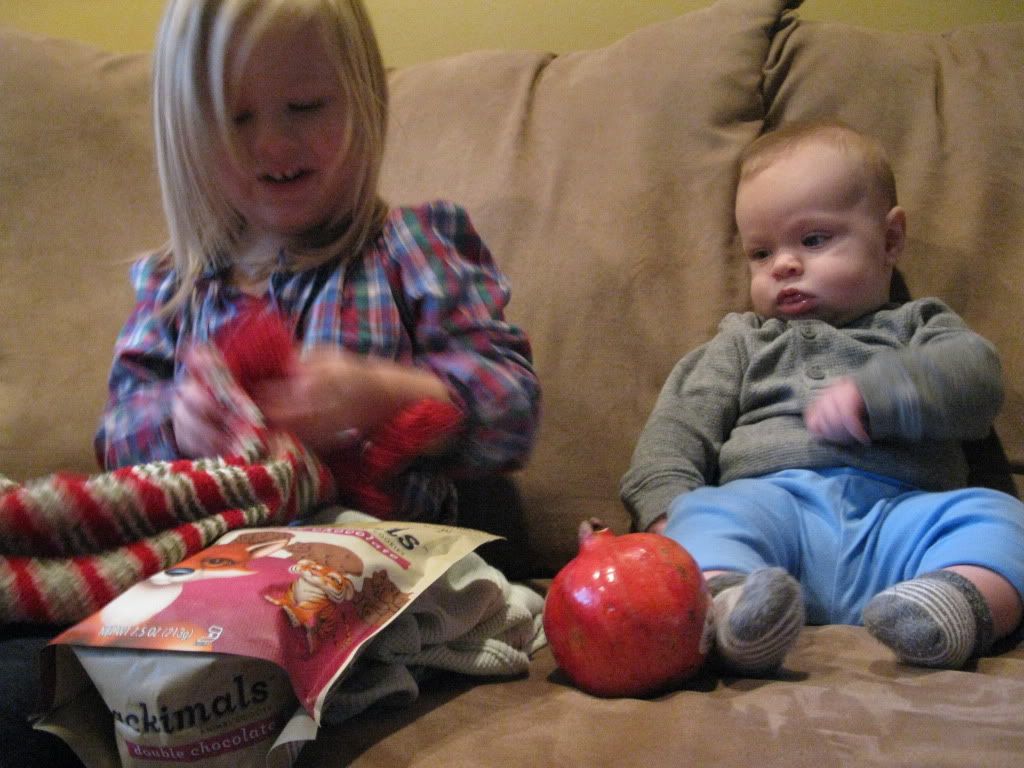 If only the lighting in the winter was the same as the summer, I might have actually gotten a clear picture.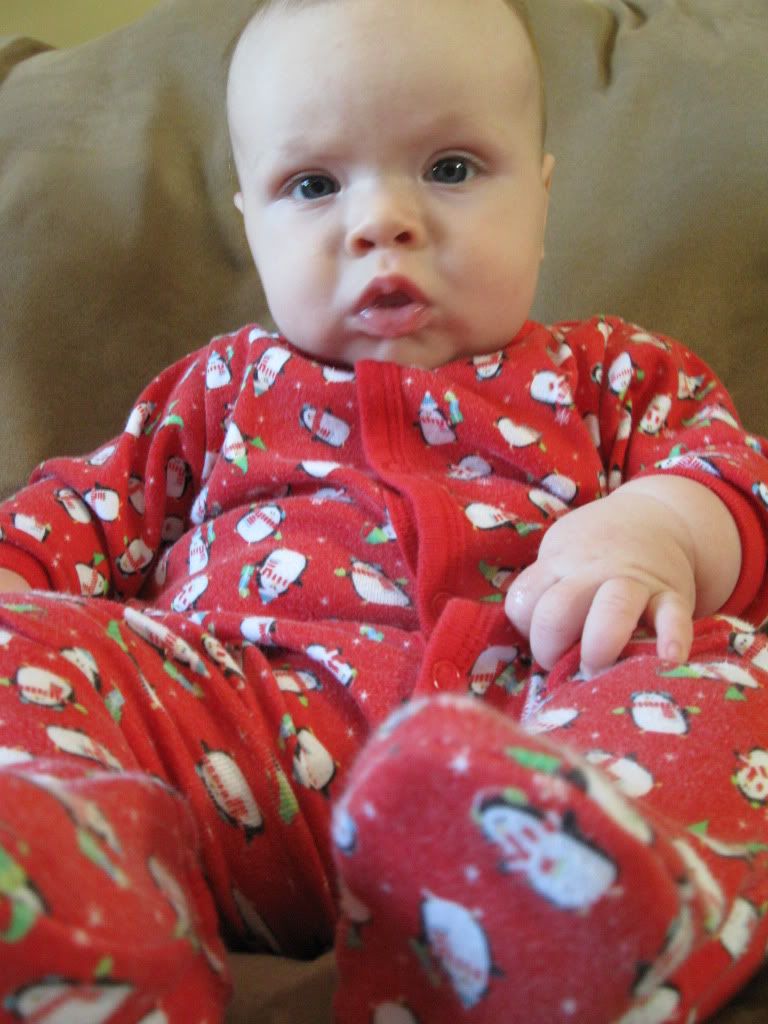 Christmas jammies are like the cherry on top of an already awesome ice cream sunday. Seriously. You got the tree, the lights, you're about to go into cookie over load...and then you throw them in Christmas jammies. I might just explode.
************************
Every once in awhile, the lighting will rock somewhere in our house. To take advantage of each and every ray, I'll dart for the camera and snap pictures one after another, until either I feel satisfied with what's on my memory card or Molly decides she's done. Molly usually wins. I can never take enough pictures.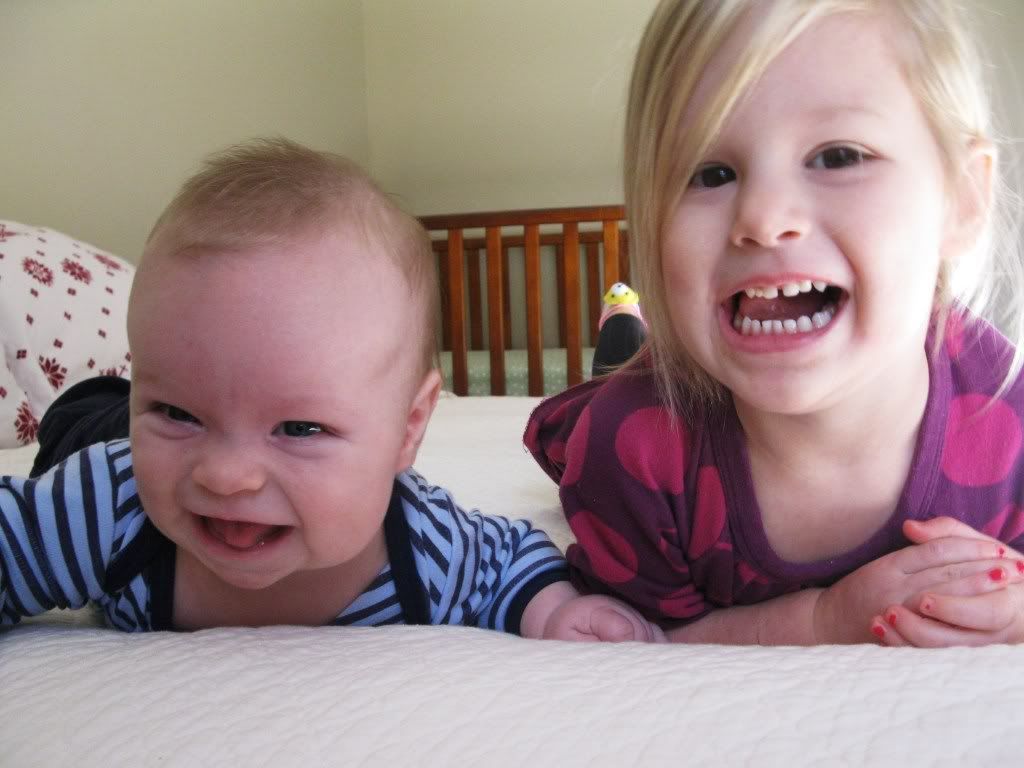 Browned eyed girl and her baby blue eyed brother.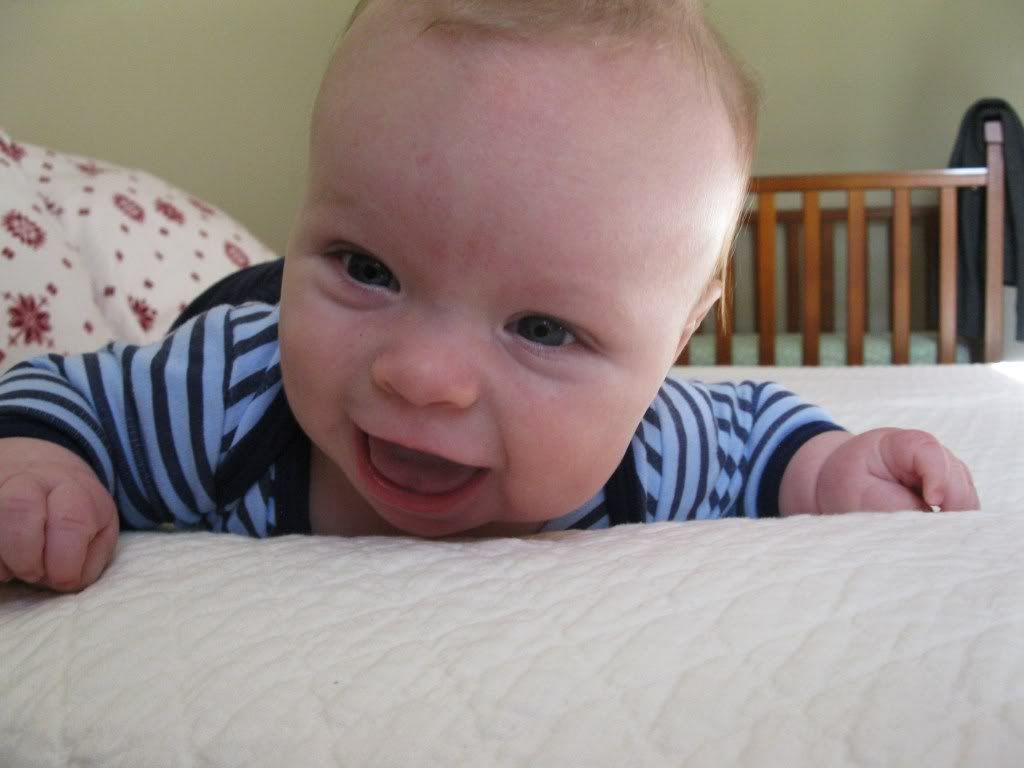 *************************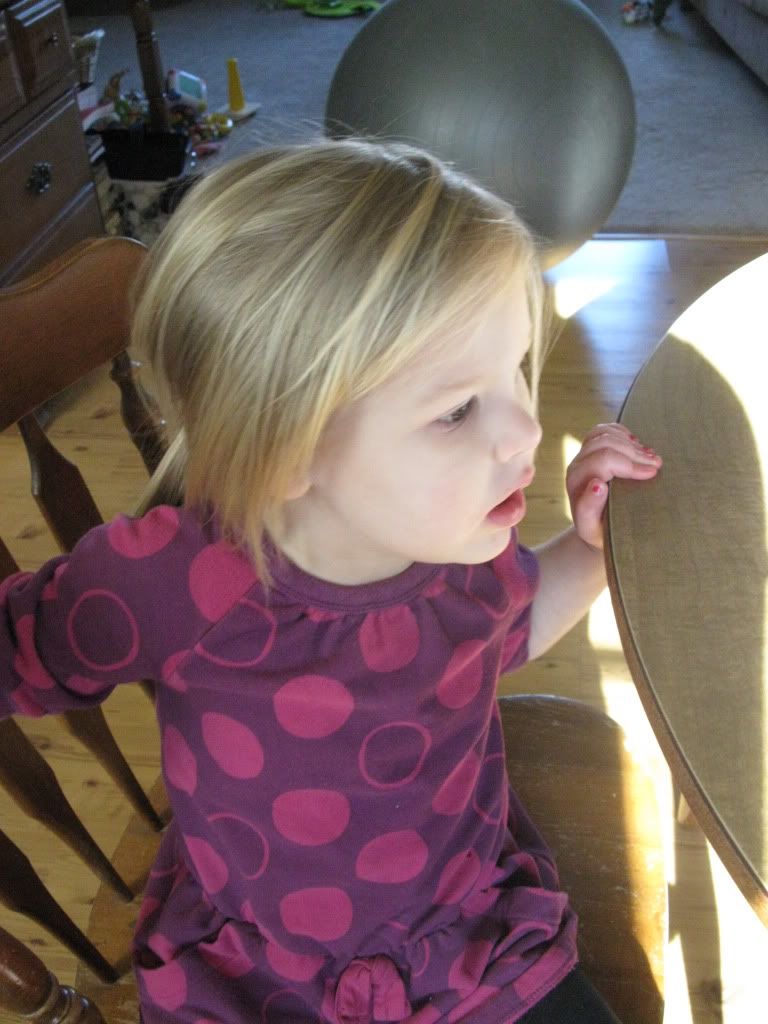 Oh, hey, Molly.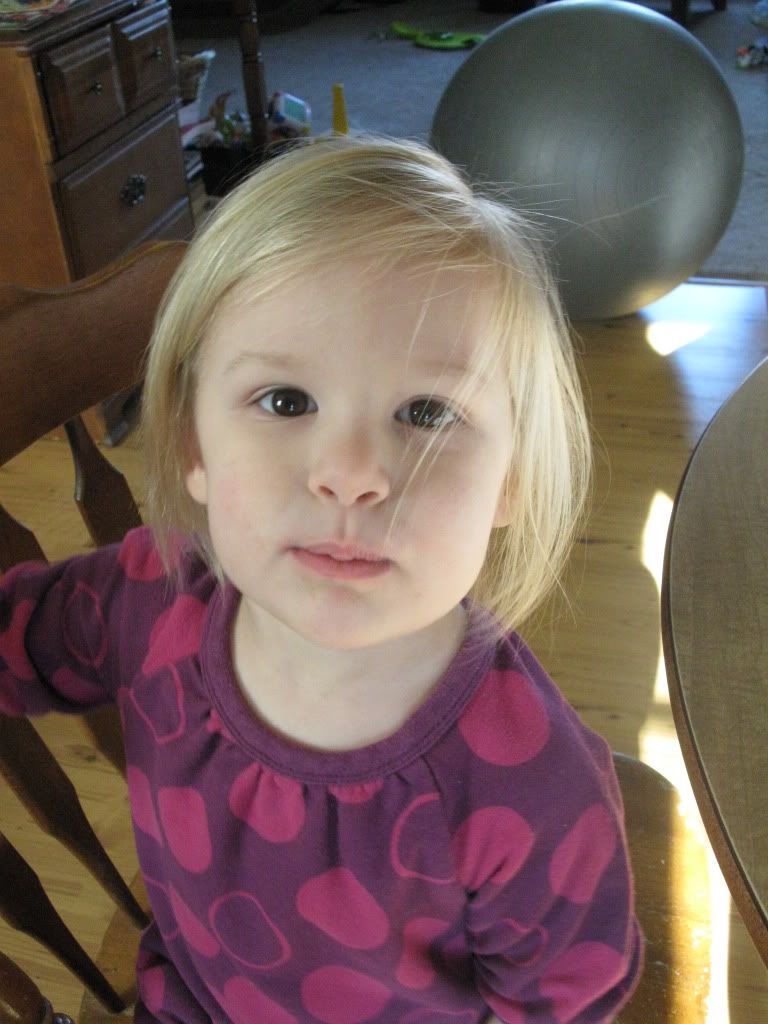 Smile for the camera.
Okay, that's great...
********************************
I have a feeling this will probably be it until after Christmas (I'mma little behind on the gift thang). So I'll just leave you with this....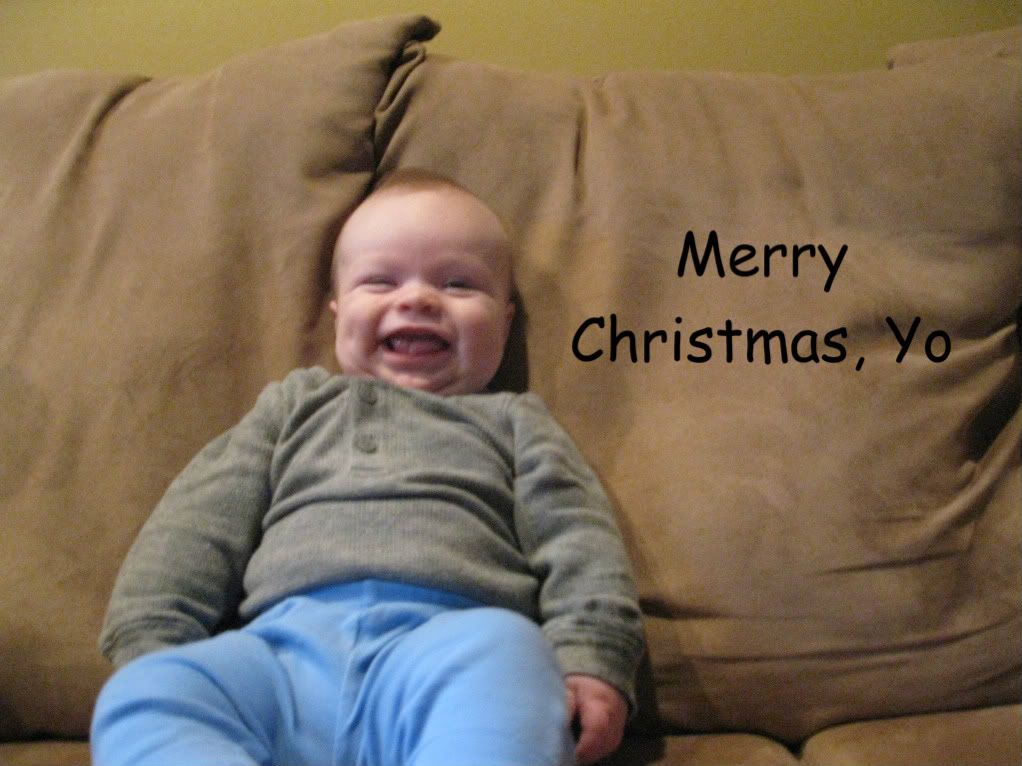 ~Margaret