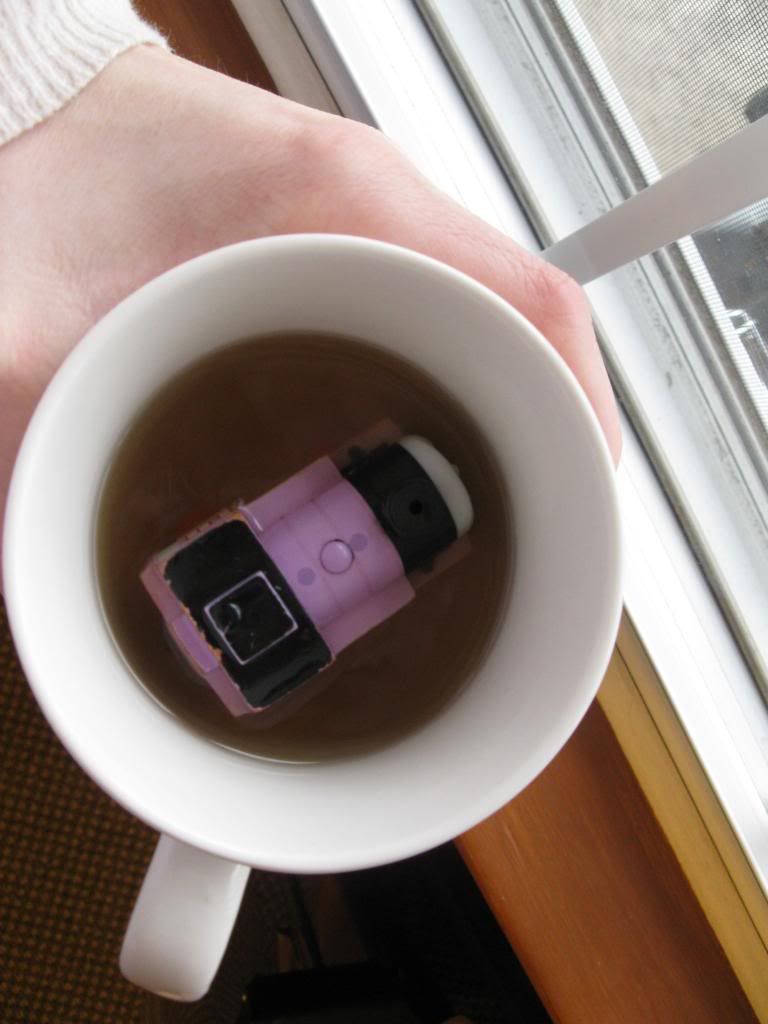 Good morning Rosie (the tank engine), now get the #!@% out of my tea.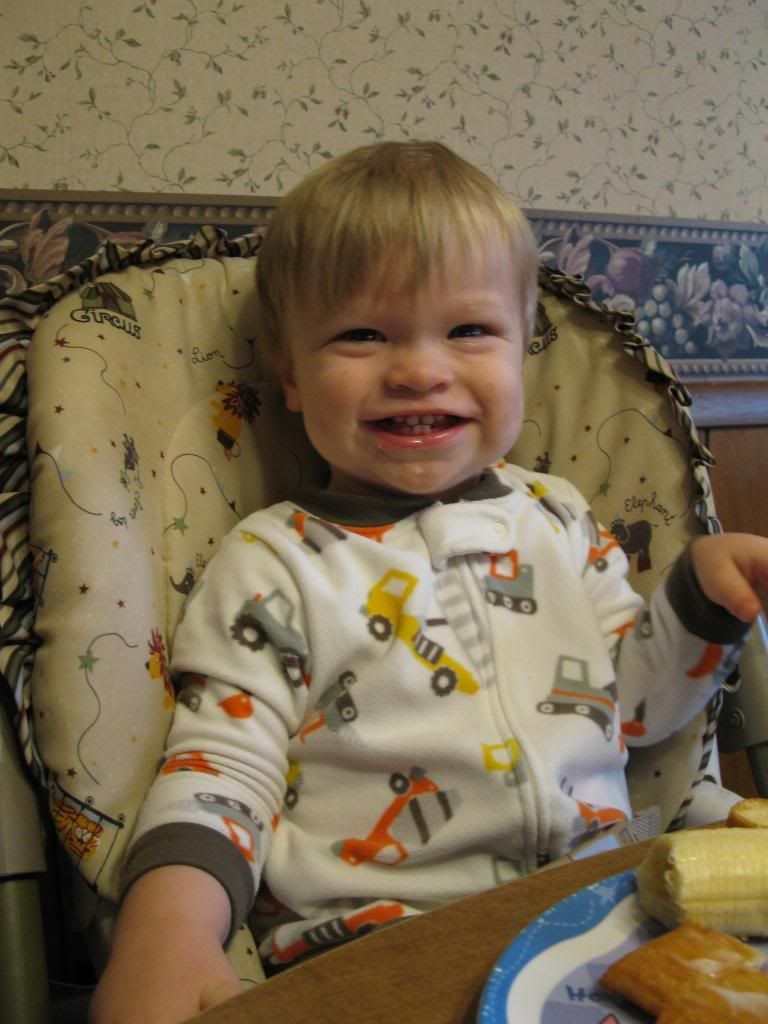 That was my little bear cubs doing. Yesterday I made an effort to make something less delicious but more nutritious for ma' body, but because Johnny decided that Rosie was going to swim with the fishes, I said au revoir to the cup o' train and make a caffeinated pot of yummmm.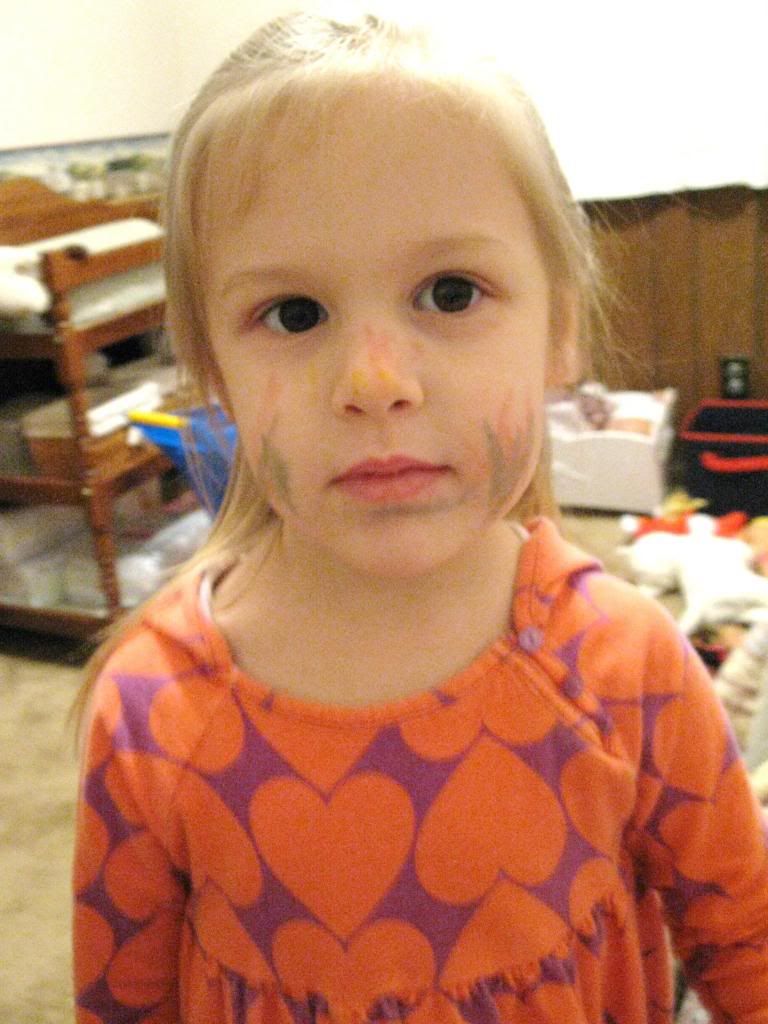 Molly's war paint...I mean make-up.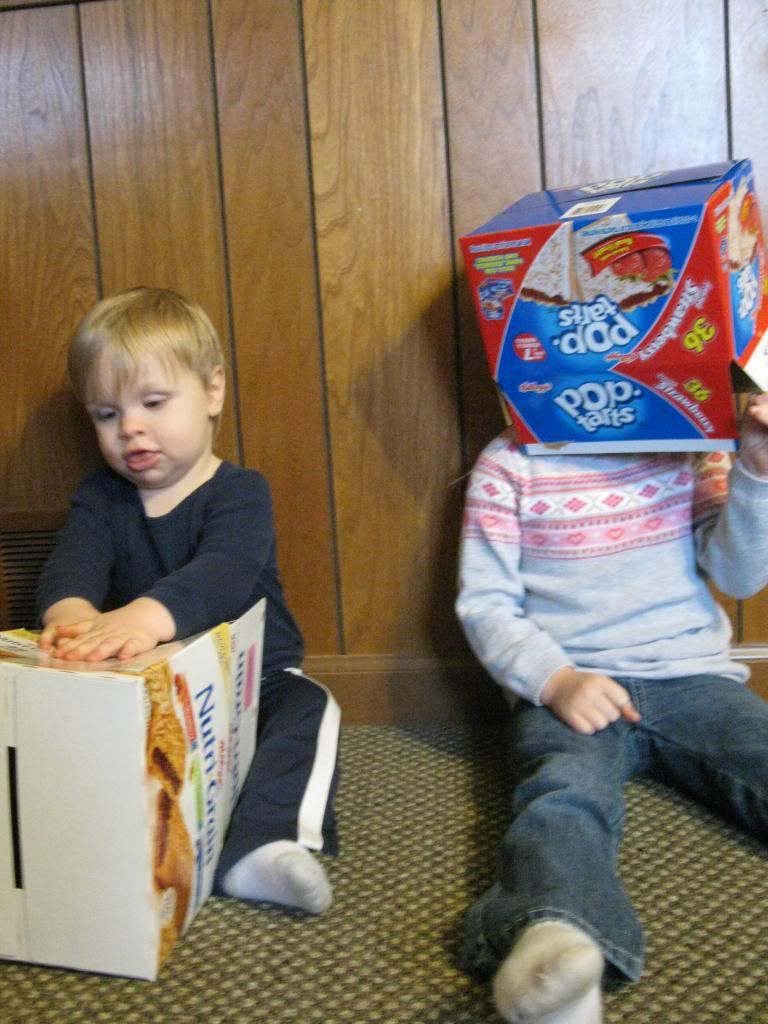 Went to Sam's Club and now we have a surplus of new toys, I mean boxes for the kids to play with. Molly put the pop tart box on her head first and told Johnny to do the same so that they could be Space guys. They had a lot of fun running into walls....that's a joke. I made them sit in the space ship.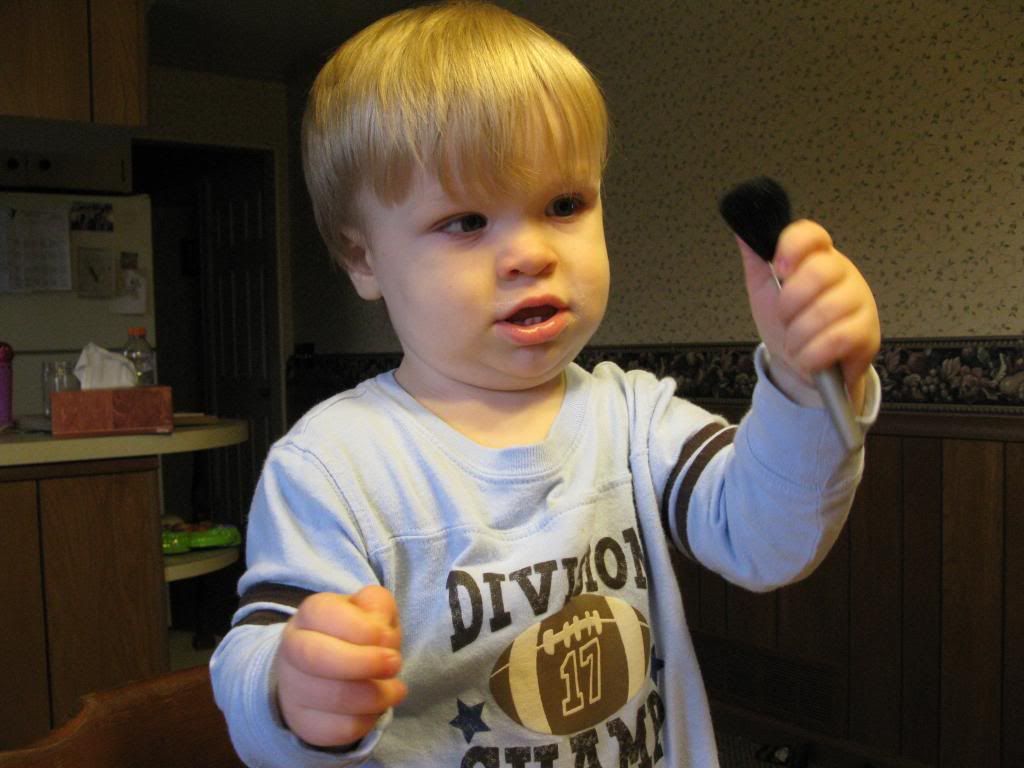 While I try to put make-up on, I usually let Johnny play with what I'm not using and what he can't destroy. And he's actually come up with a little make-up routine himself.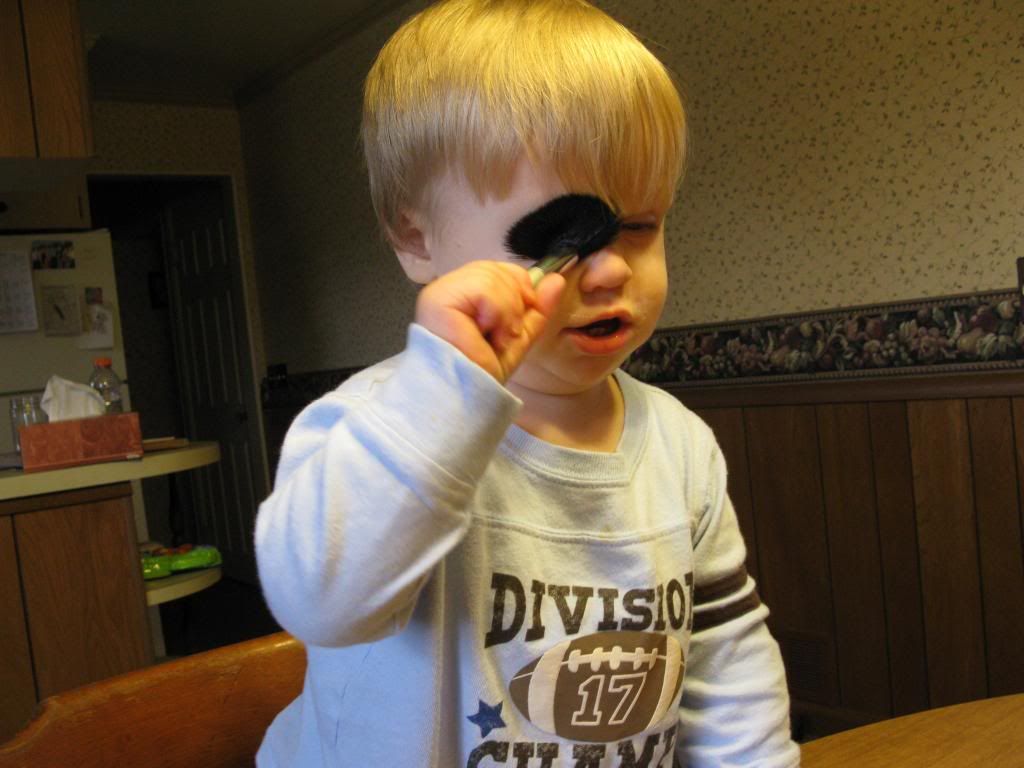 First he powders his eyes...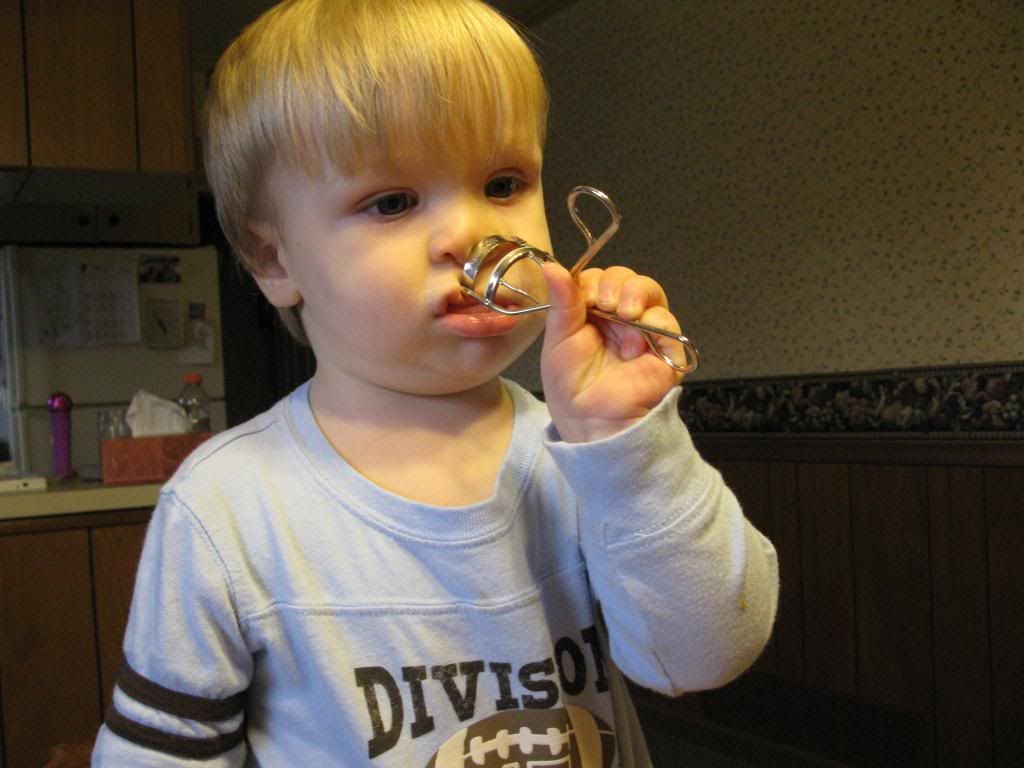 Then he'll curl his upper lip.
Happy Friday
~Margaret