I pulled out a fail proof, favorite recipe of ours and got my bake on this morning. I spent most of yesterday putting away the mess the weekend left with us and was unmotivated to pick up where I left off. So I welcomed the distraction that constructing homemade goodies brings and pushed off household obligations for later this afternoon.
Mini muffins are perfect for those little fingers. I need to buy a bigger muffin tin so I can bake more at a time because these are gone faster than they can be made.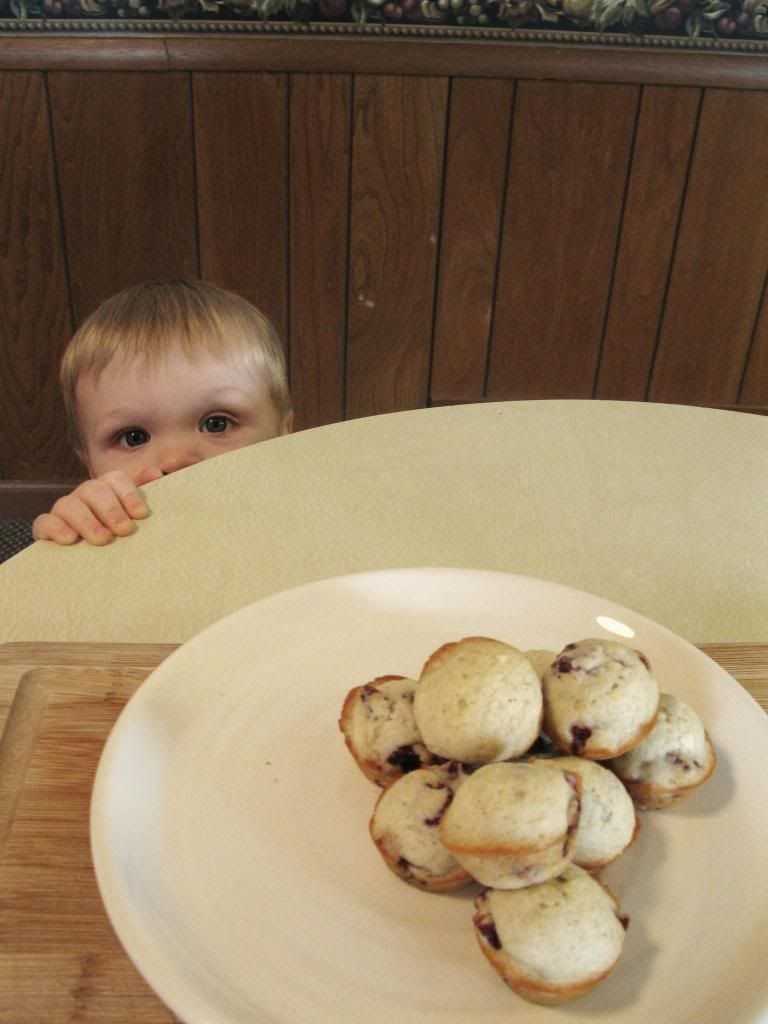 Big eyes and bigger cheeks. My little bear. Completely content with a muffin in hand.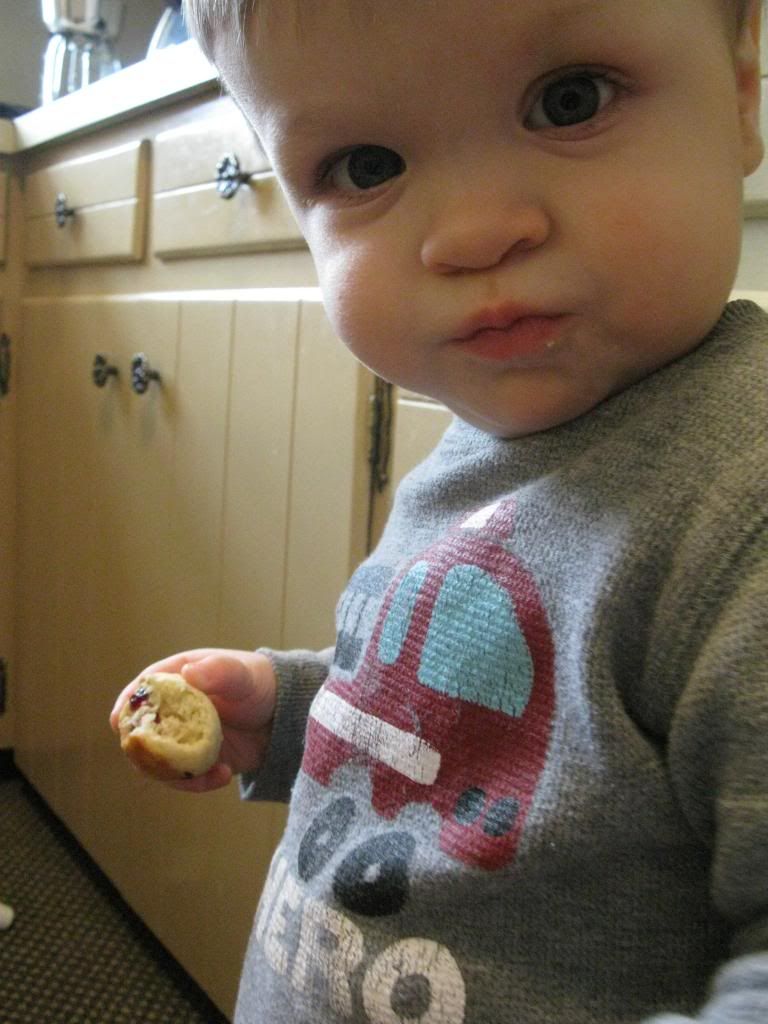 Happy Tuesday!
~Margaret