If only her eyes were open, I might get a good picture....
Breakfast tea parties...
Crimped hair from french braids...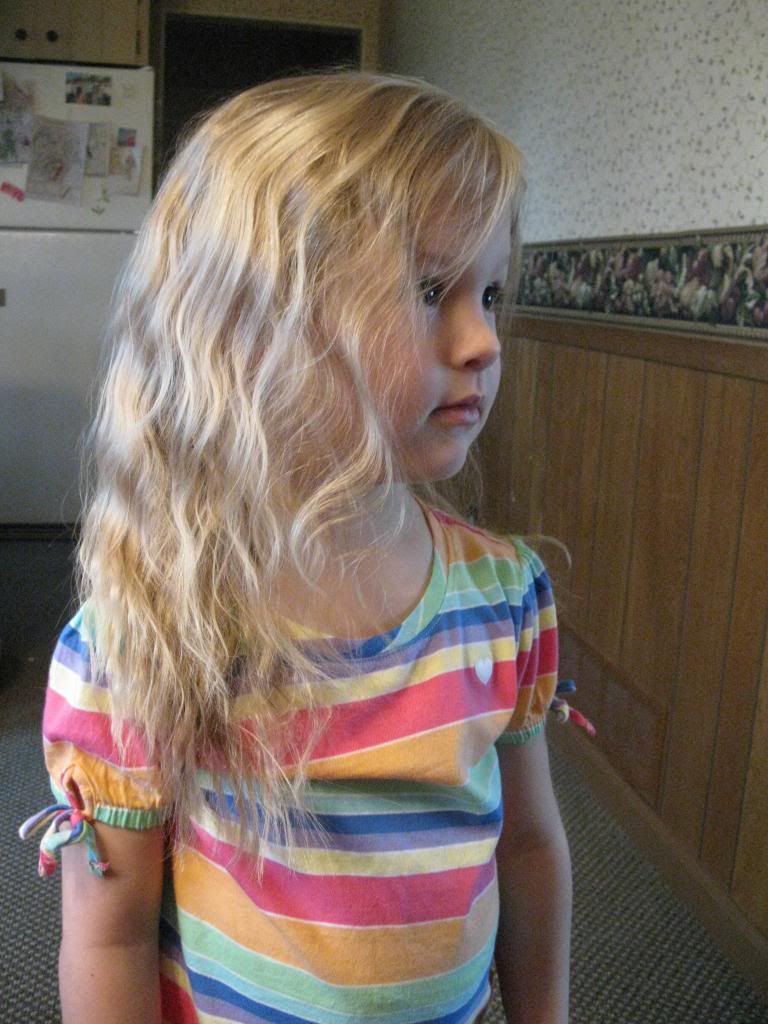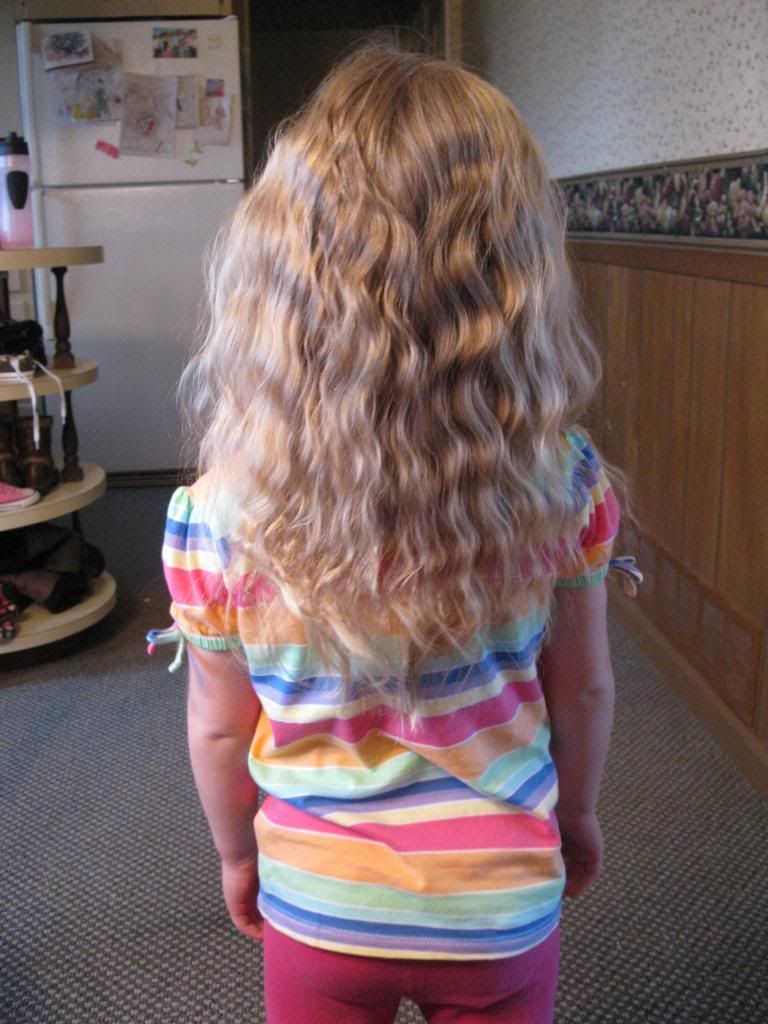 Johnny...stylin'.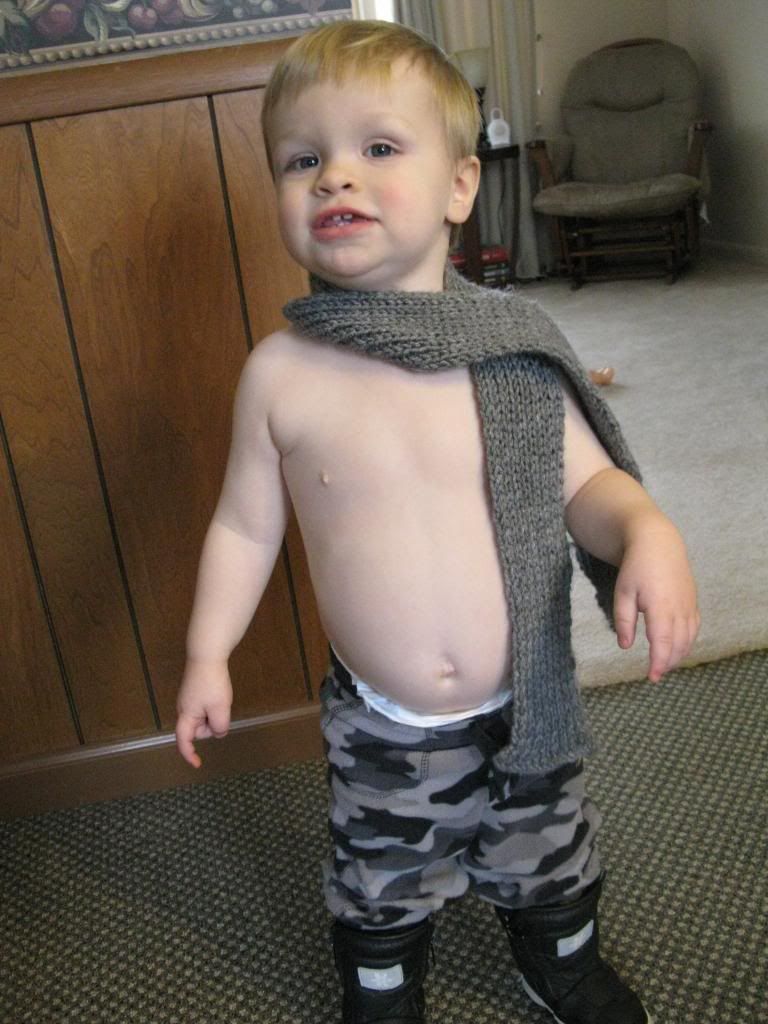 And a minor tub accident, which has resulted in Molly being afraid to bathe with an un-diapered Johnny.
Carpet art....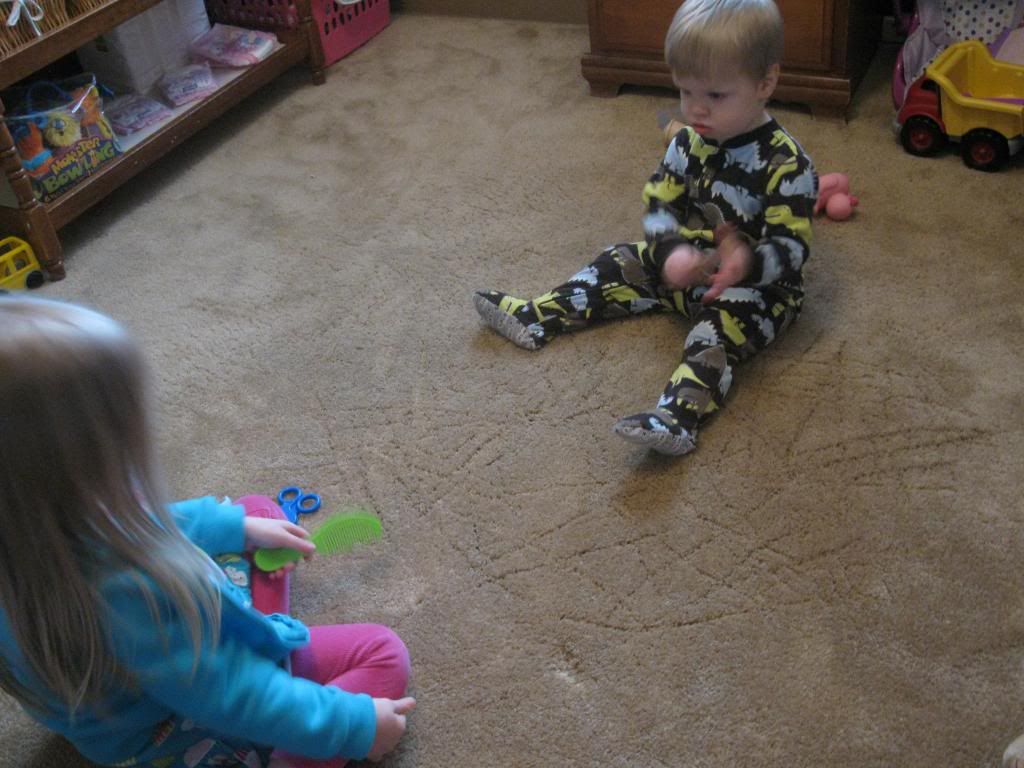 A little bear's new hobby....fridge gazing.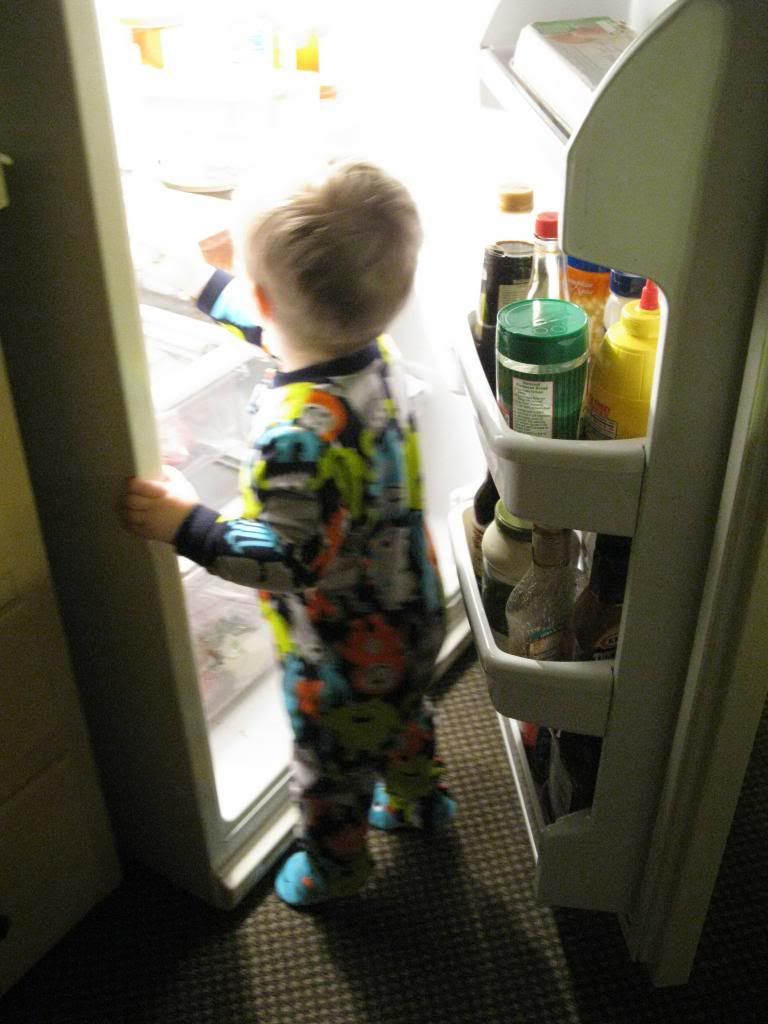 And it's only Wednesday.
~Margaret