Molly's new bedroom is finally done!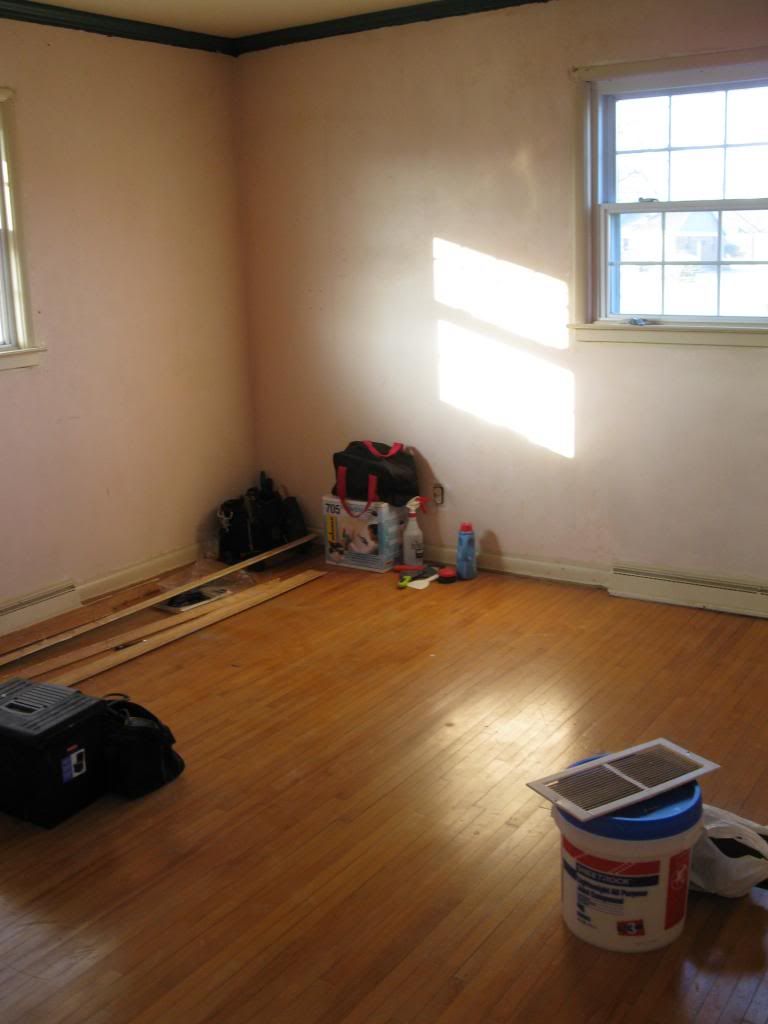 Before:
I thought I had taken a picture before we took out the carpet and wall paper, but this is the only one I could find...but you can imagine the maroon carpet and tan/green wall paper. Also, notice the hunter green crown molding. When we moved here I felt really guilty taking Molly from her bright clean room and putting her in this really dark old room, which was why I decided to redo this room first. Took a lot longer than I thought but, FINALLY done.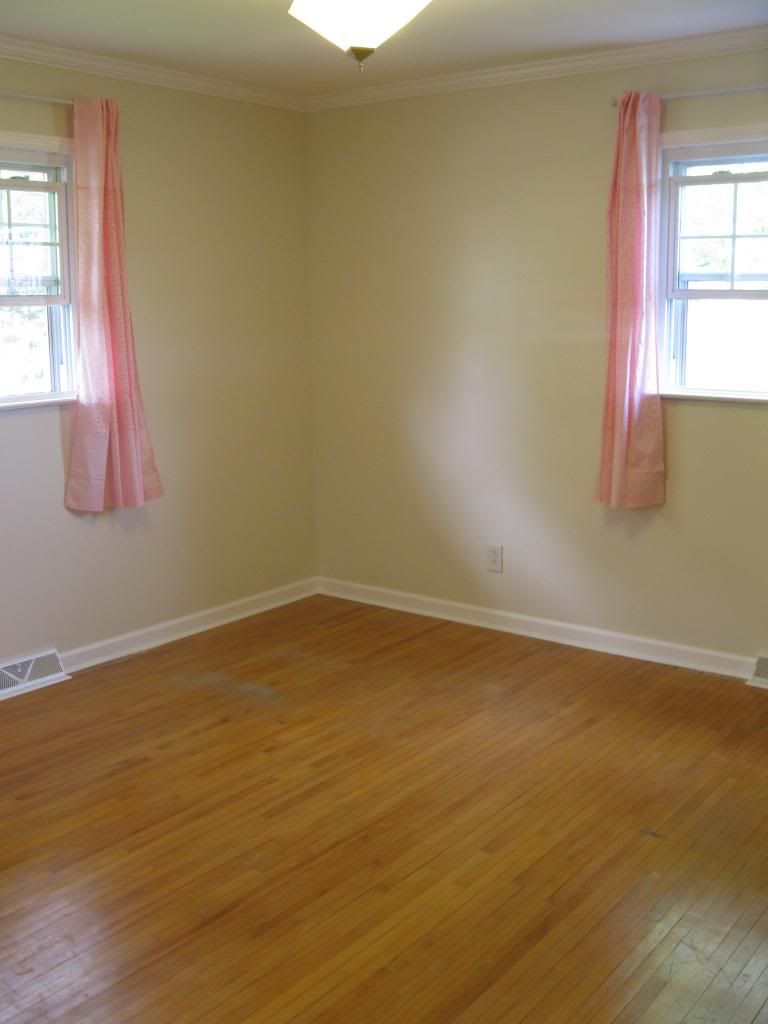 After:
First Marshal stripped the room of carpet, wall paper and trim. Then he rewired all the receptacles, switches and lights, replacing all the old mix matched outlets with nice new light almond tamper proof receptacles...haha yea! I also never realized how hard it would be to decide on a light fixture for the bedroom. SO many choices! I really wanted to go with a small chandelier (because they're everywhere right now and adorable in a little girls room) but Marshal talked me down to something a bit more practical. After that we decided to smooth out the textured walls by adding a skim coat, which I'm really happy with the flat walls but the process was a lot more involved than it sounded. Next we finally primed, painted and hung new trim.
Our moving crew
My favorite part of the whole process was designing the closest (which I don't have a picture of). I wanted to get the most out of the space, have the kids clothes easy to reach, and also it had to be able to grow with them and their changing sizes. I'll have more on that later.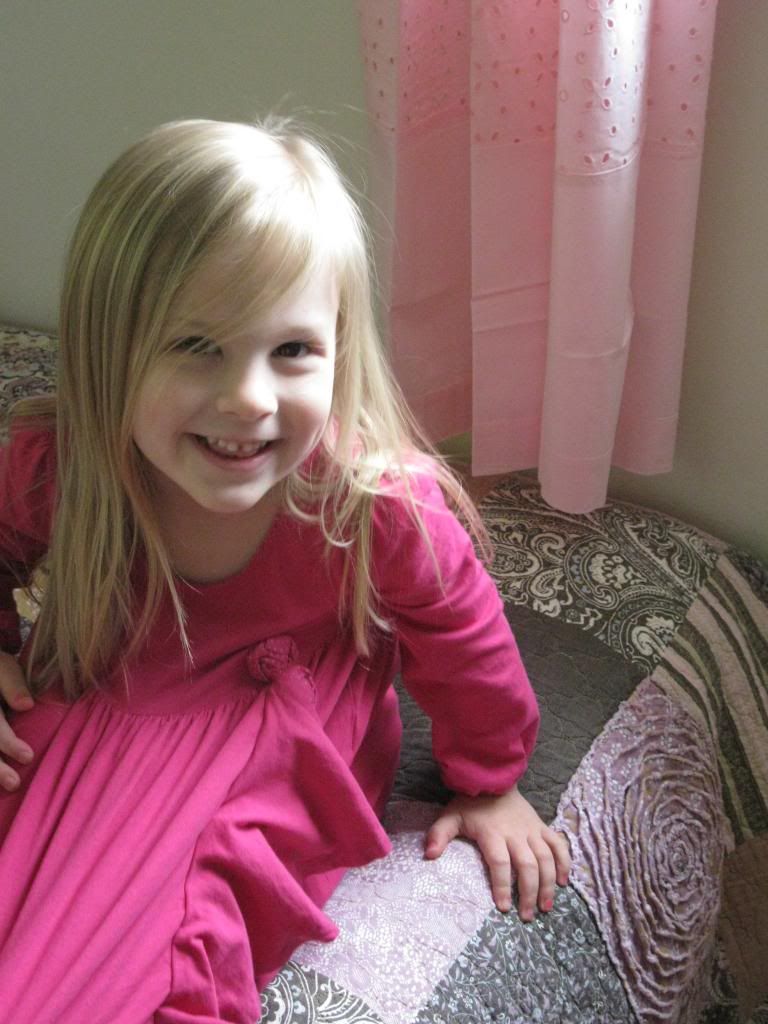 For now she has to share her new little space with her brother (until his room is remodeled) but lately she has been excited for bedtime and plays in there a lot, making all the work totally worth it.
~Margaret