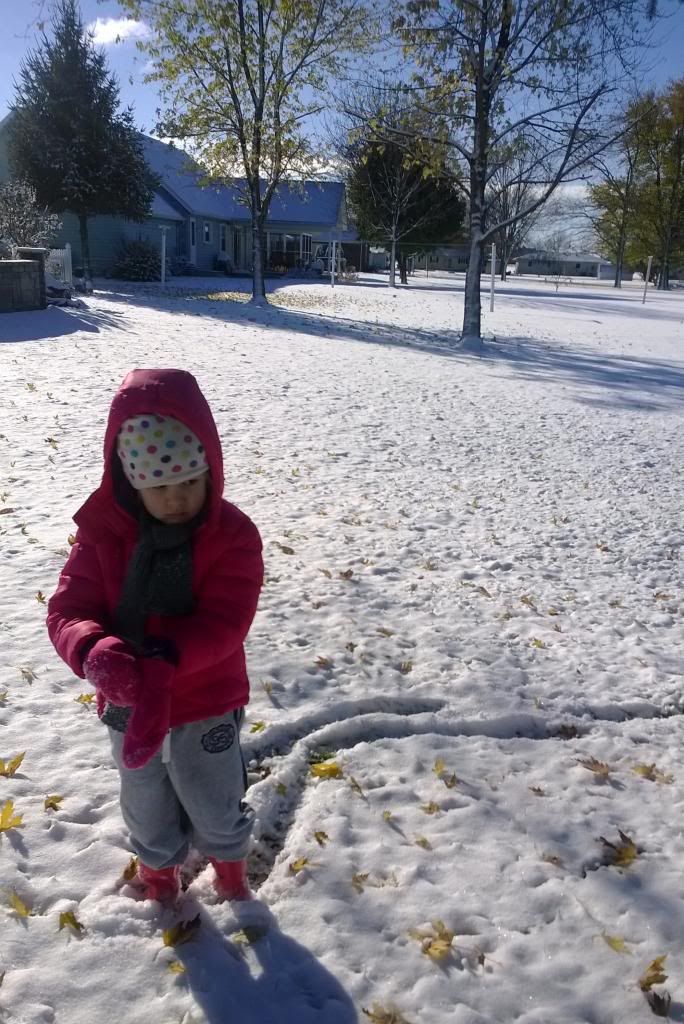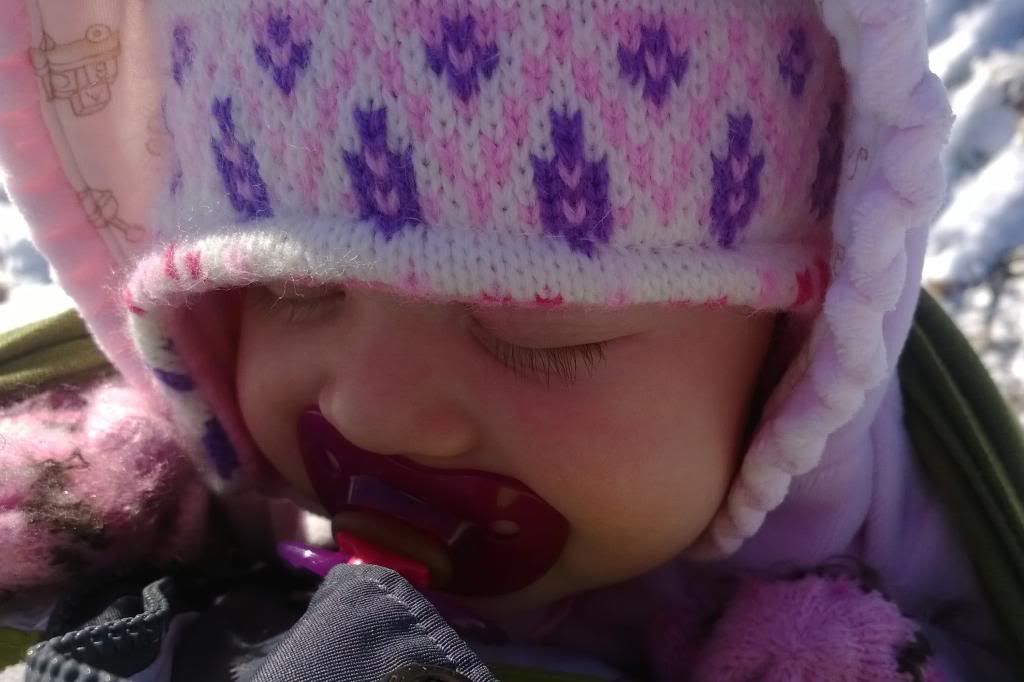 I'm pretty sure it took longer to get the kids all bundled up than the time that we actually spent outside, but whatever...it was fun. When it snowed in October Molly begged to go out but by the time we got out all the snow had melted, so I had to make it happen. One perk to all the snow and gear involved is Johnny's inability to dart away from me. He couldn't get anywhere too fast with all the layers of clothing and inch of snow. My little snow bunny stayed warm, tucked close to me in her wrap. I can always count on her to stay close.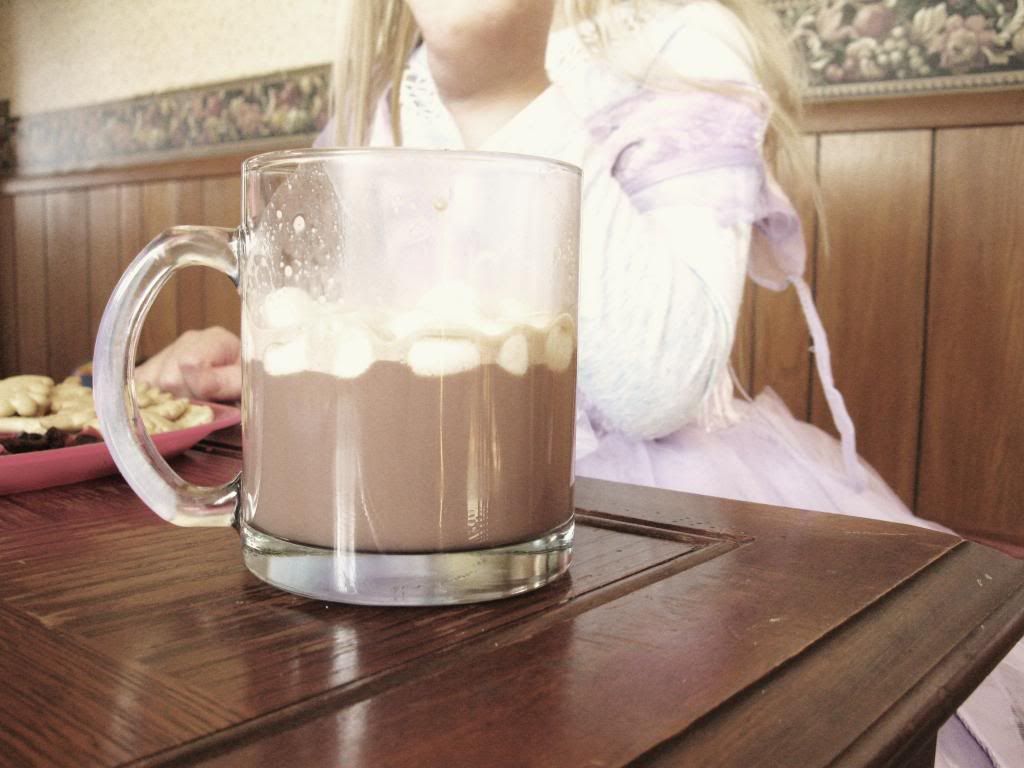 I was seriously in need of a pick-me up this afternoon and hot cocoa was just what the doc ordered.
Molly's most prized possession, because it has her name on it of course...well most prized possession among many, many others.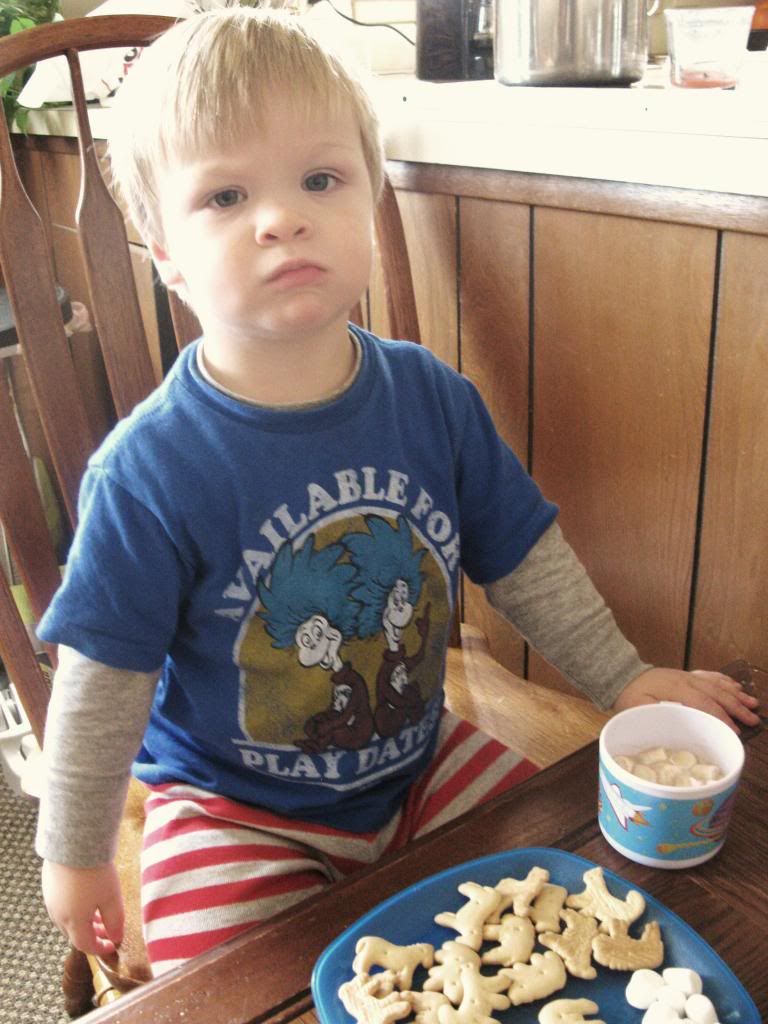 His "smile."
Pictures from this morning... Molly turns into such a ham every time I pull out the camera, but the lighting in her bedroom was perfect and their cheeks were still fresh from sleep so I couldn't resist trying to get a few.
Mornings are so nice. I never have very high expectations and it never disappoints. I also know that starting next year our mornings will be very different with Molly going to school so I'm going to cherish these slow, calm mornings while I can.
~Margaret