We did actually change Johnny out of sweat pants for Easter Mass but they didn't make it to the picture. Something about the way he eats (and plays) that makes me strip him down immediately...I don't know, might be a mom thing...anyways, Easter was lovely. The kids overloaded on sweets and I overloaded on snapshots of the youngest birdie in our nest.
*********************************
In other news, Brigid graduated to real pj's!
I love sleepers and footie pajama's but I love the little jammie sets even more!
I'm all about budgeting, but when it comes to pajama's, I completely cave! Seriously can't have enough. It's also my favorite time of day...bedtime ;).
She's like "really? another picture?" and I'm like "CAN'T GET ENOUGH."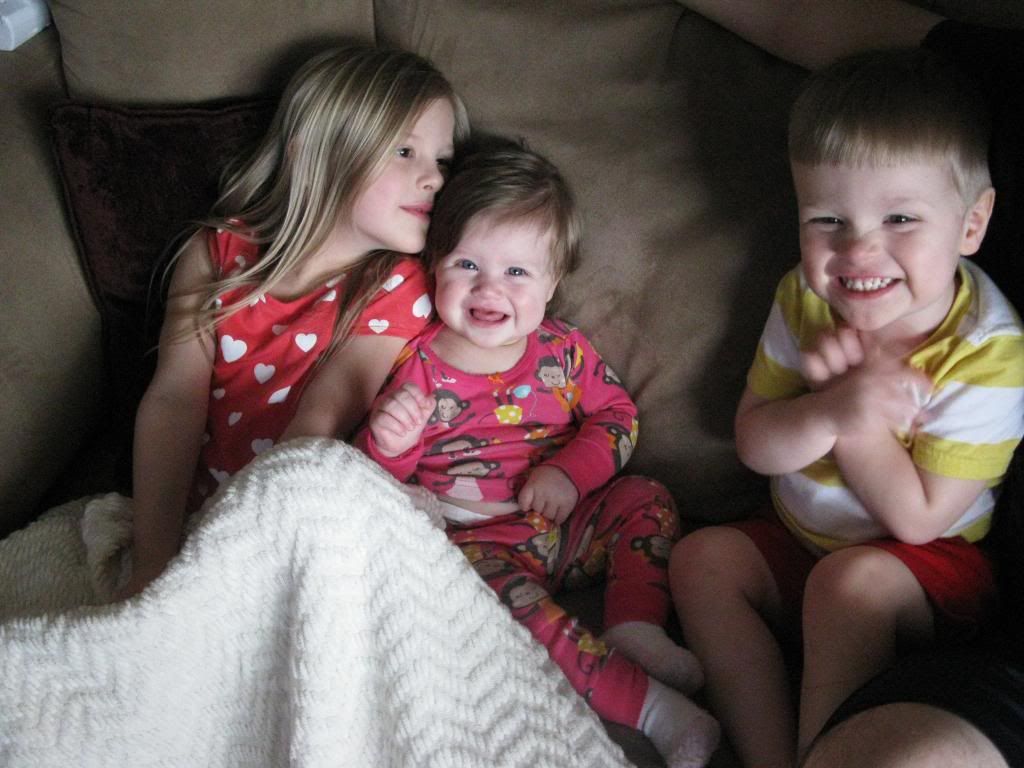 ~Margaret